Common Rail Pump testing & repair
Page updated 28-05-18
Common Rail High Pressure Pumps. We have a test bench plate adapter & ECU simulator to mount single port pumps. We can drive pumps at dynamic rotational speed to test for pressure and volume. We stock most common spares, any unusual spare parts will need to be ordered over night from Leicestershire.
Testing fee is £59.50 for Bosch CP1-CP3, Delphi, Denso & Siemens
Mercedes CDI engines. Later type diesel injector suffer leakages. Lack of a thick copper sealing washer results in blow by of combustion gases, this leads to carbon build up (known as 'black death' in the trade) around the injectors which can seize the injectors solid in the head. One of the first signs of injector leakage is fumes inside the vehicle. Both issues more common on the Sprinter and Vito than other applications. Injectors can be removed sometimes by soaking them in thinners, over the course of a few days. Most-all of the carbon must be removed to get rocker cover off. It is rumoured, main Merc dealers, will not quote for injector removal on Vito van diesel engines, because 50% of the time they end up replacing the cylinder head. In E-class Mercs, the dealers just wreck the injectors with a slide hammer and bill the customer for a new £400 ish per injector. We have a special £1200 puller made in Spain at our workshop to remove these injectors, its a very cost effective answer to this nasty problem.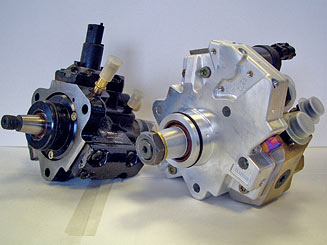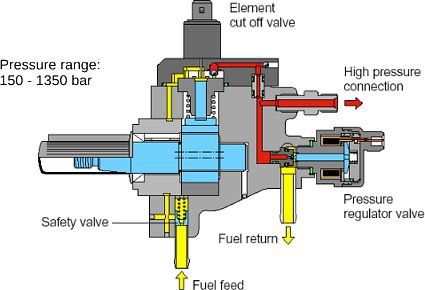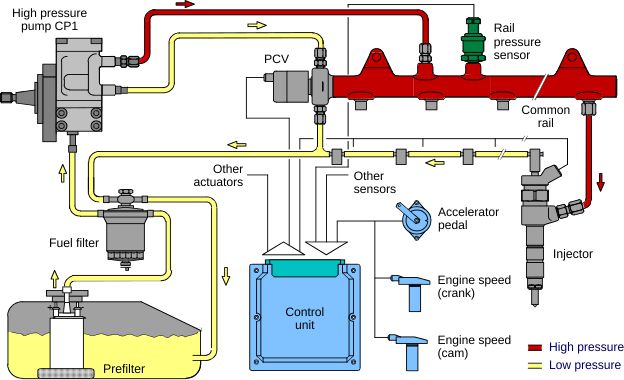 secondhand EDC diesel pumps - rail injectors - HP pumps & parts for sale
COMMON RAIL DUMMY INJECTOR
For use with Sykes, Snap on, Mac, Facom or Sealey compression tester kits! (There are two types of compression tester gauges on the market, this dummy injector is for use with the more expensive sets that have a one way valve fitted in the gauge connection pipe). These dummy injectors are made by Eland-Zeca in Italy. This is the only company who make them! Using one of these is a far better idea than snapping glowplugs to get access to the cylinder for compression testing. The dummy injector has two adjustable lock rings so you can match the clamp height. You need to use the seal off the injector you have removed.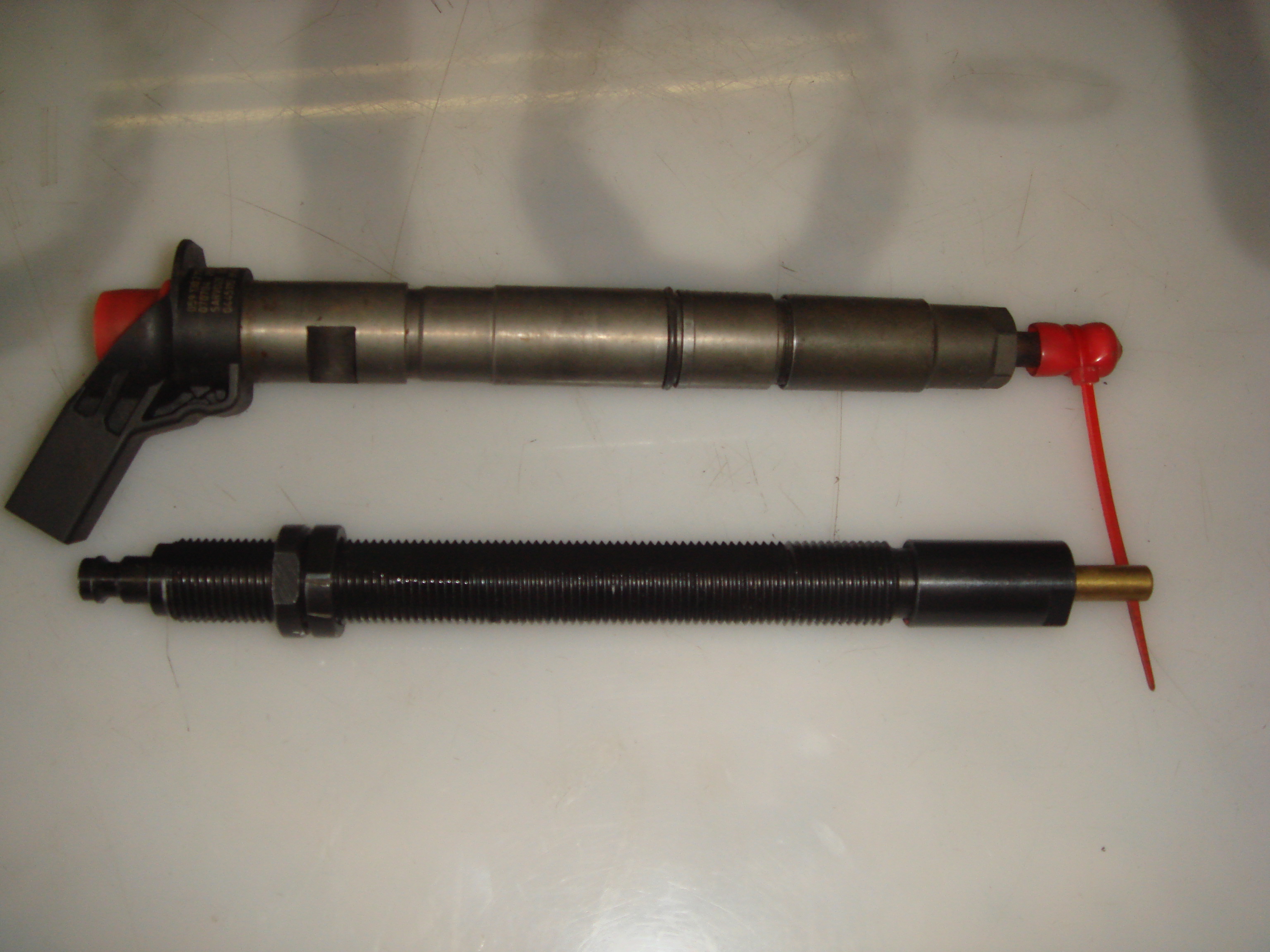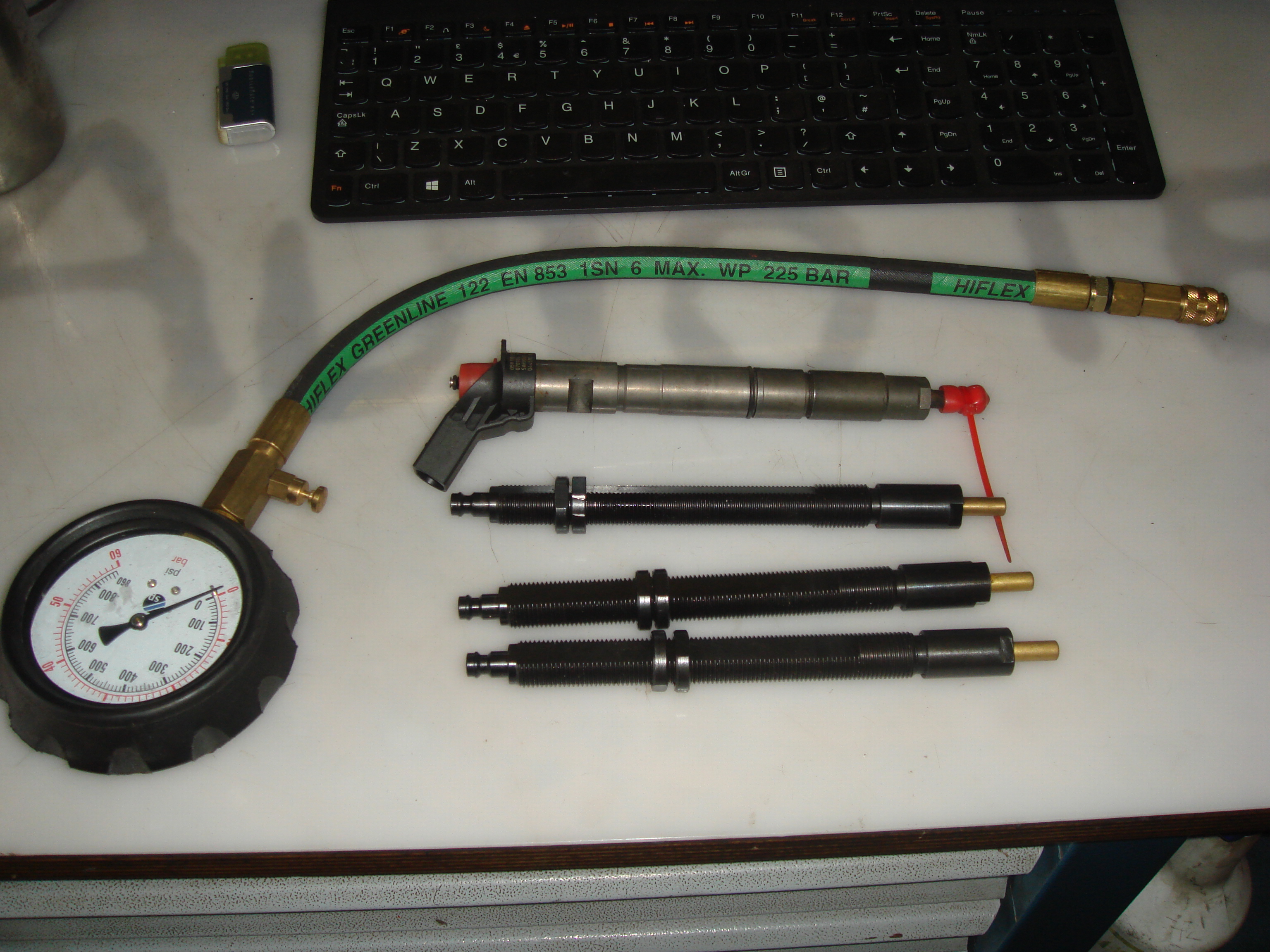 Sold out. £125 each inc UK postage (out of the order of 50 we had from Italy) Sold out.