Kia Sedona Sump Noise
Page updated 10-04-21
(page takes a long while to load due to high definition pictures)
Kia Sedona 2.9 CDTi 2005 (56) > 2010 Series 2 vehicles fitted with (VQ) J3 engines, can exhibit an abnormal noise originating from the engine oil pan. This is due to balance idler gear wear on No1 main crank carrier cap, which drives the oil pump. We have engineered a machined solution to rectify this problem. Please contact Peter on 01553 782929 for more info. (18-01-08)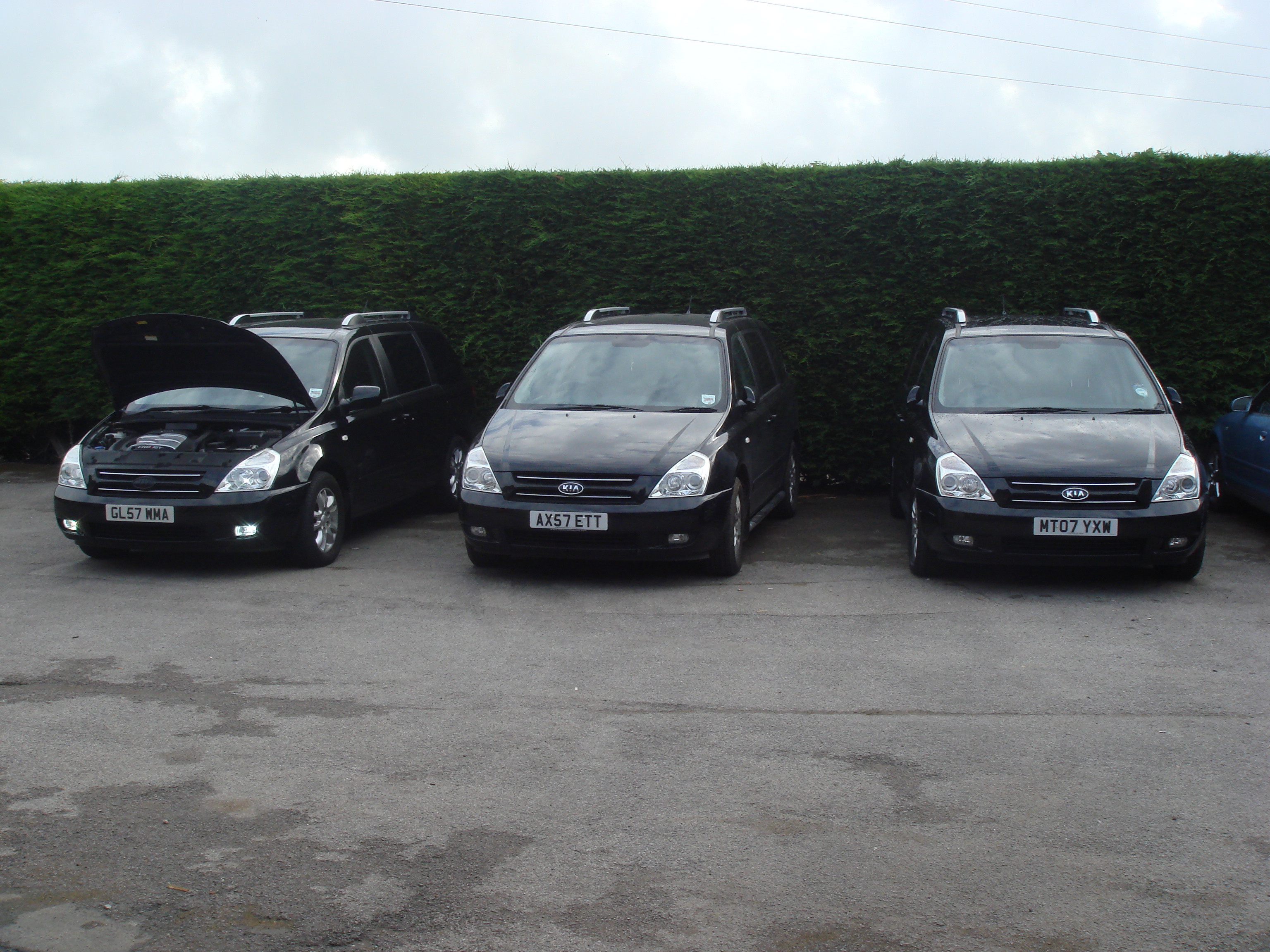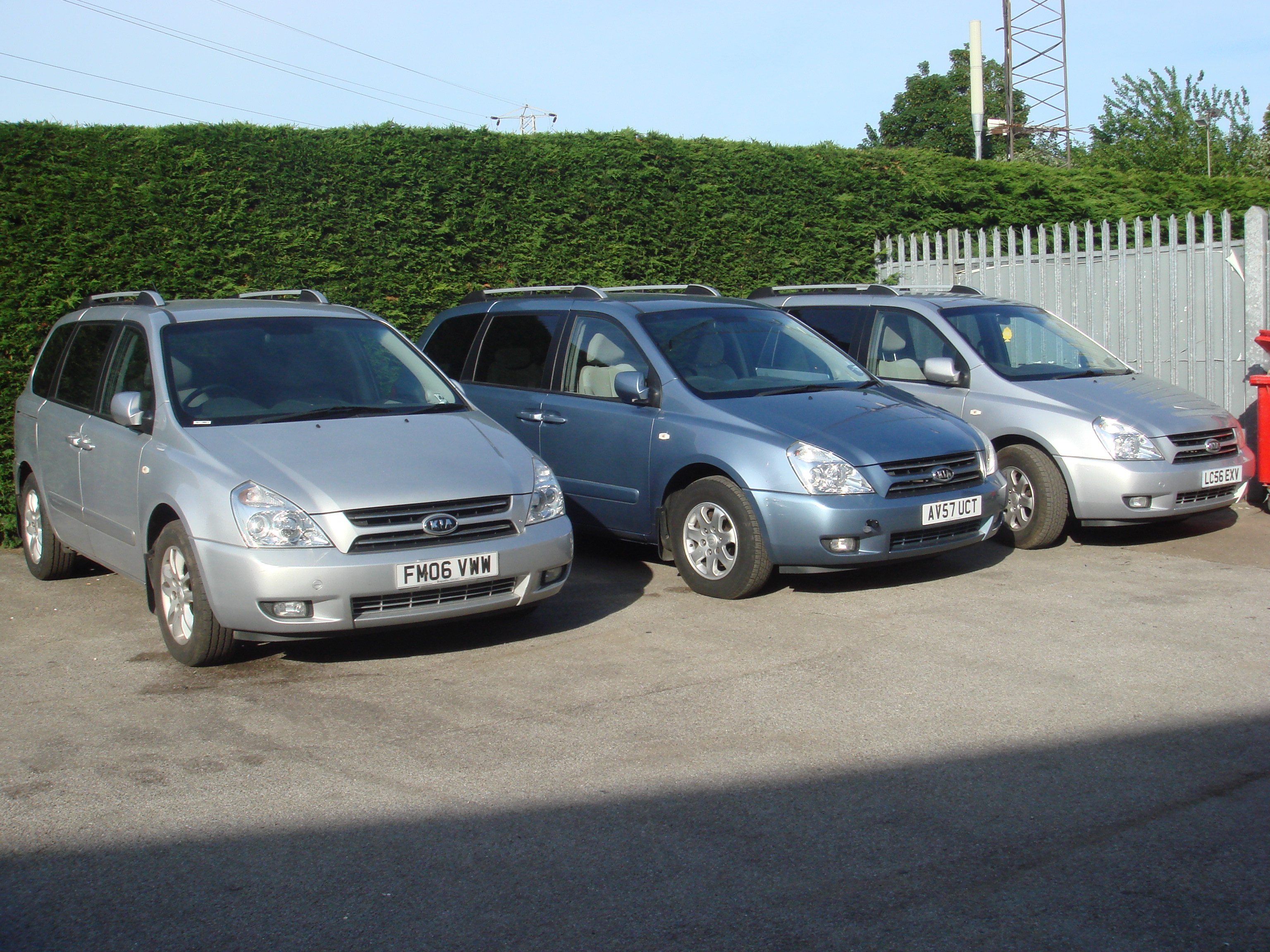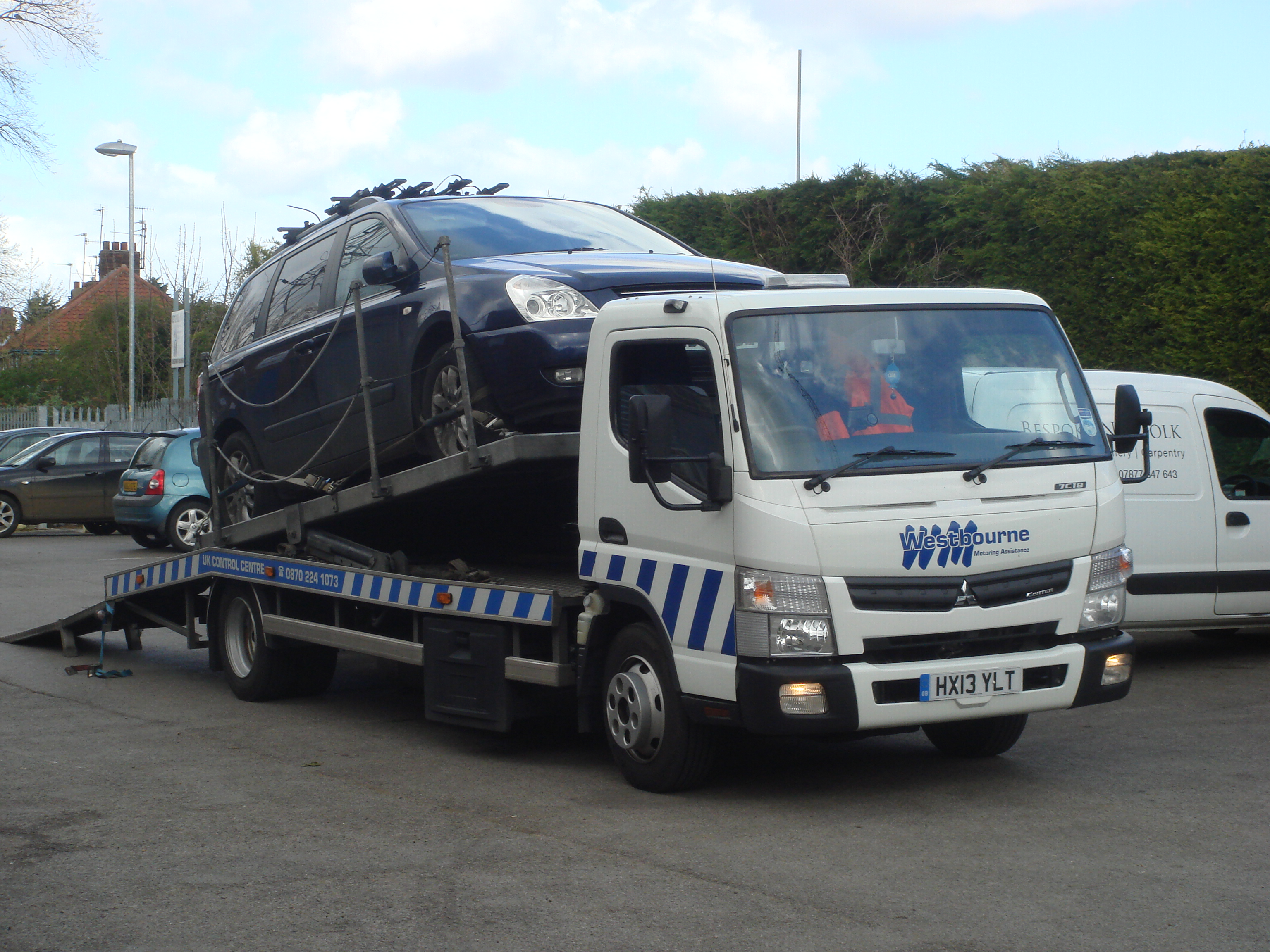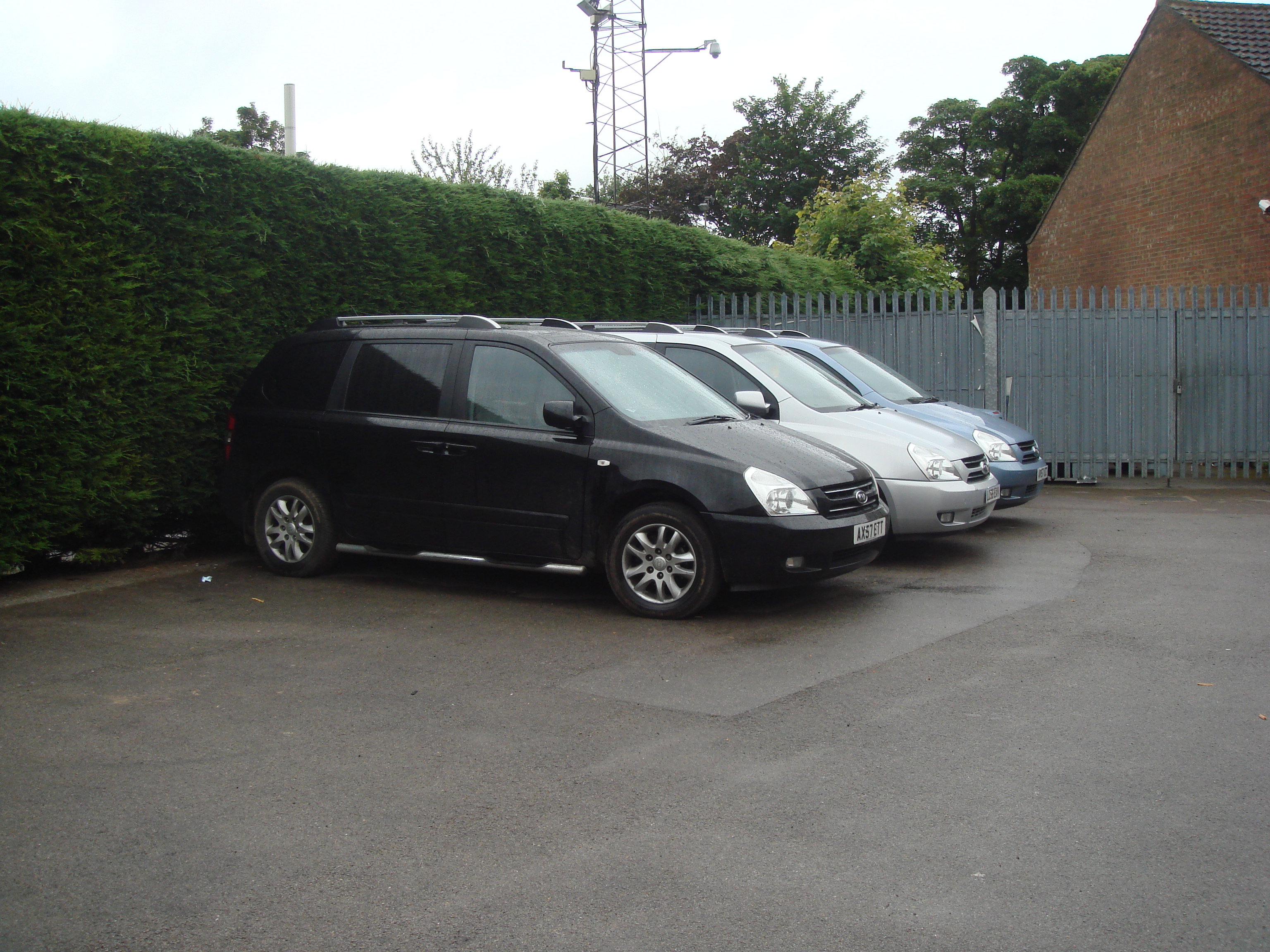 Rather than buy a whole recon engine. Which has been the only previous cure to this common fault. Over a five to seven day period we can remove your vehicles subframe and lower engine sump, re-machine the affected part causing the noise. Replace the damaged gear and shaft with new uprated parts. Refit all parts and fill will fresh oil from £795.00* which is far cheaper than a new engine.
We developed this cure in early 2008 mainly for the taxi trade, as this issue seems to be the only Achilles Heal preventing very high mileage from the J3 Kia engine.
We can also provide a machining and parts supply service for the motor trade at £500. Should you wish to enact the job yourself! We often supply to European countries (long distance shipping no problem).
Also we can provide crank shaft gear repairs, if the gear behind the camshaft pulley has been damaged. We have a solution, please ring for a quote!
Even if you buy a secondhand engine it may have the inherent fault, our engineering solution overcomes this issue.
It is not possible to exchange main crank carrier caps on this type of engine, as they are jig bored as a set when the engine block is manufactured at the Sohari factory in South Korea.
In eight years providing this service we have seen countless Kia Sedona owners attempt to claim on Kia's seven year warranty in relation to this problem, but we have yet to see one succeed! (12-05-14)
We believe this fault not to be a manufacturing component failure but due to oil quality. This type of engine has gear driven accessories in the oil pan, the gears chop the polymer chains in high priced synthetic oil products. The oil injection engine is designed to work with cheap 10-40w API spec oil. We recommend oil changes at regular 5000 mile intervals.
We have seen three well serviced J3 engines exceed 400.000 miles without any problems. Other J3 engines have failed to reach 40.000 miles before they have developed the problem.
Sadly... We have seen countless Kia Sedonas recovered into our workshop (see pictures below). Which have been mis-diagnosed by other garages and main dealers. These vehicles have had a fortune spent on them trying to diagnose this problem. Unnecessary and costly fitting of dual mass flywheels, clutch, cambelt kits and water pumps being the norm!
Getting your Kia to our workshop is not a problem.
Just click on this link and get a quote.
http://www.shiply.com/vehicle-delivery/
O
r you may even be covered by your own breakdown service for a one off recovery to a specialist repairer. It costs nothing to ring your breakdown cover supplier and ask the question.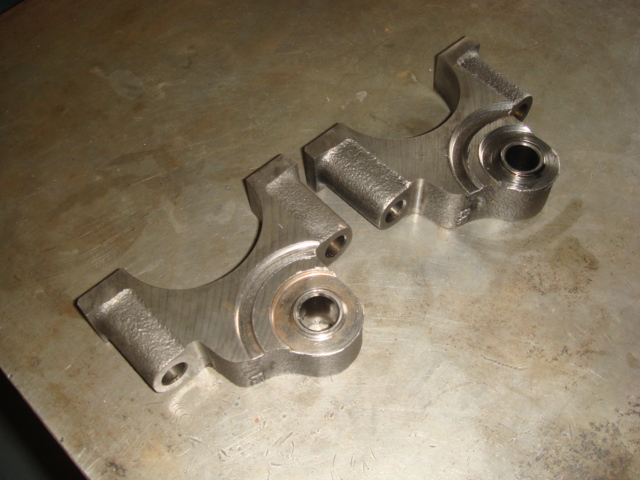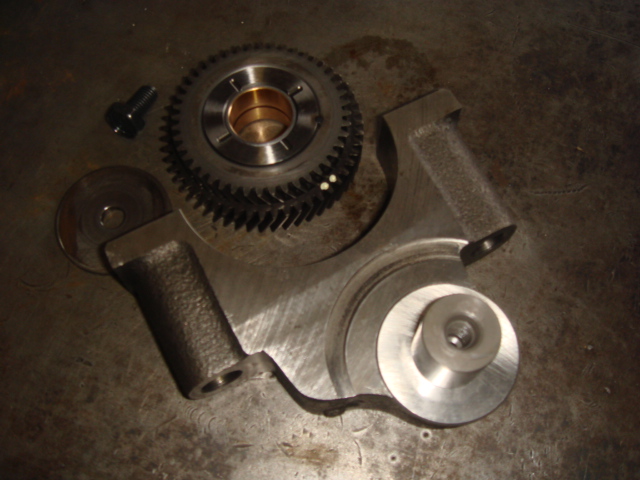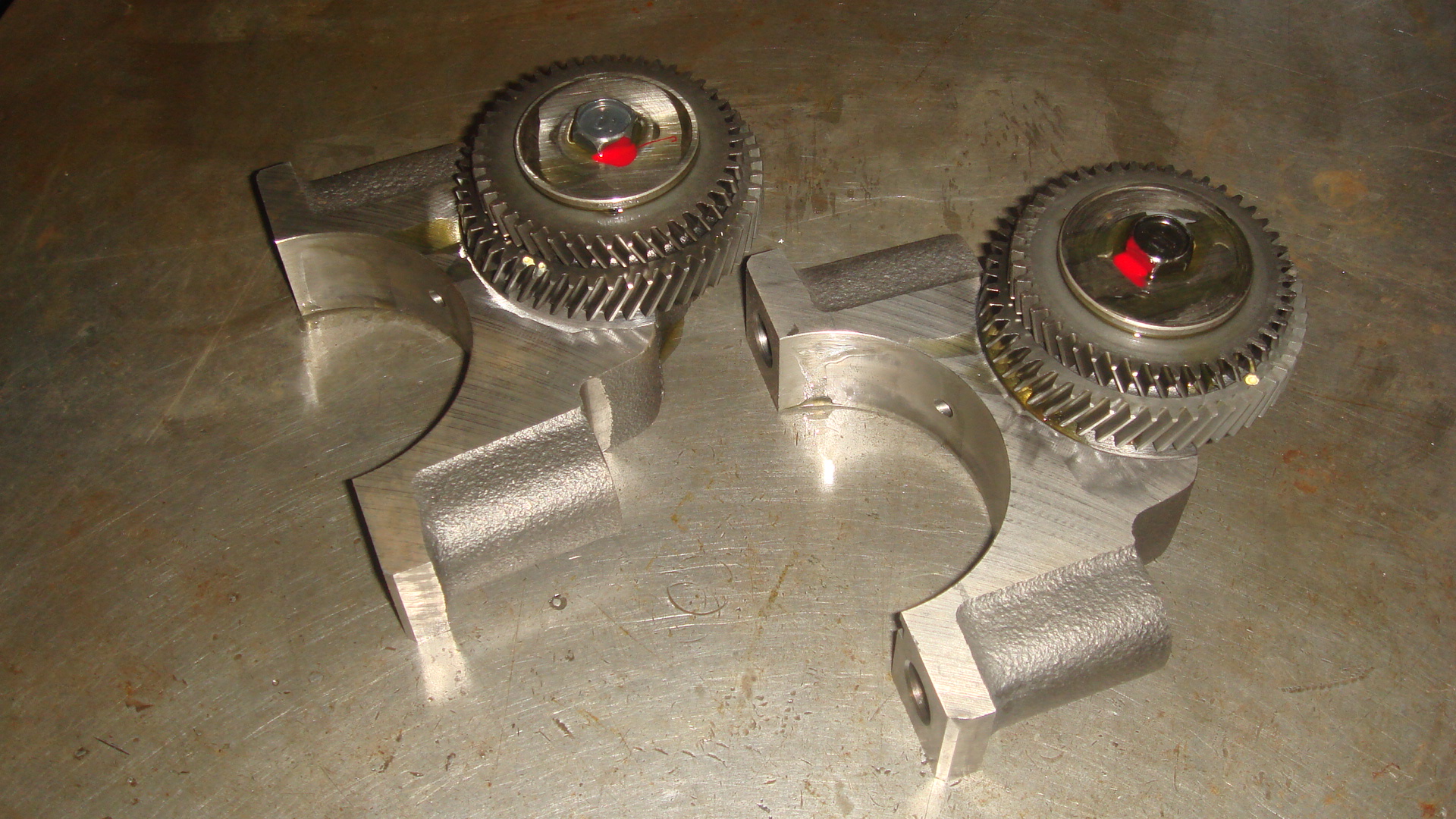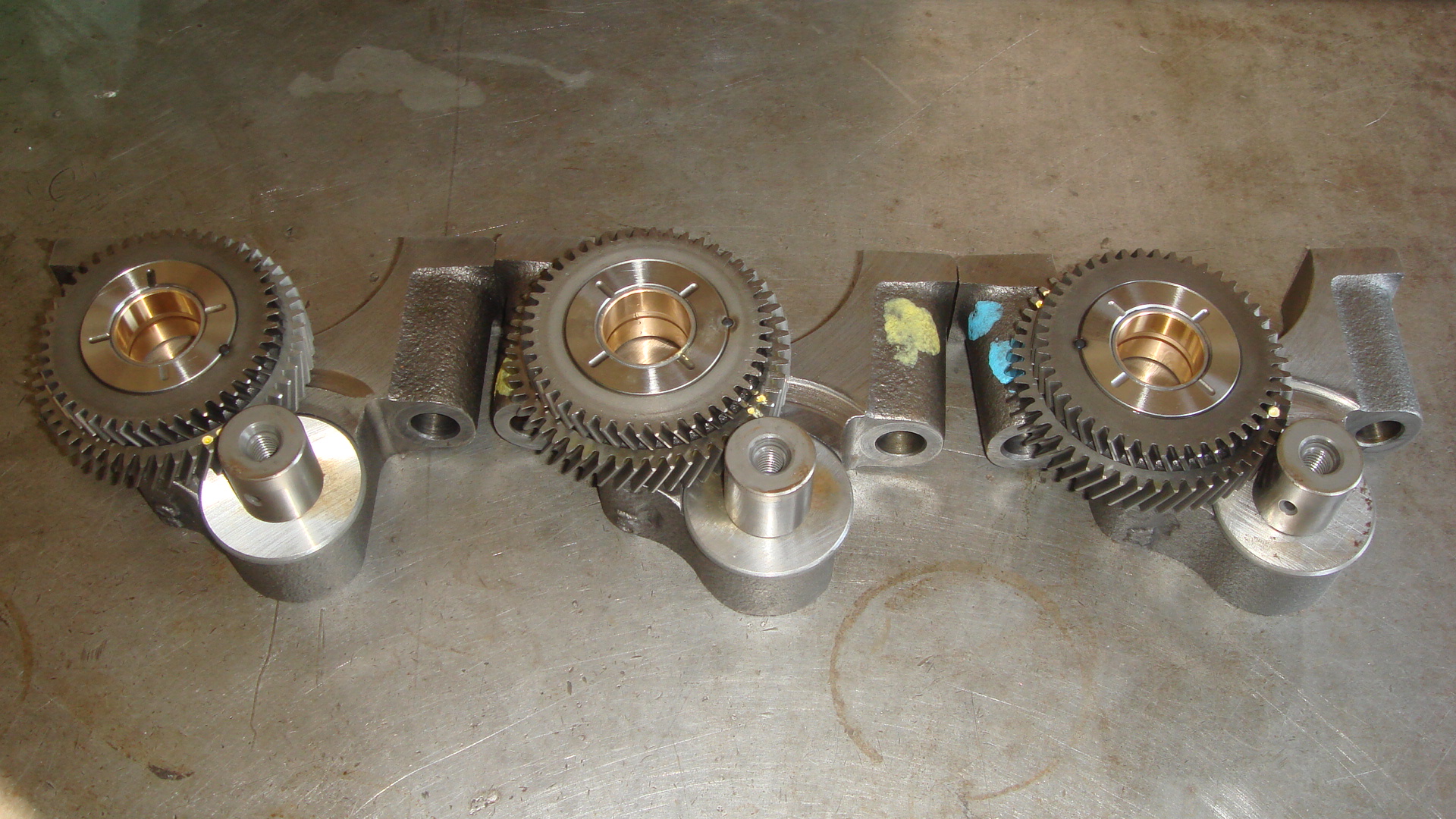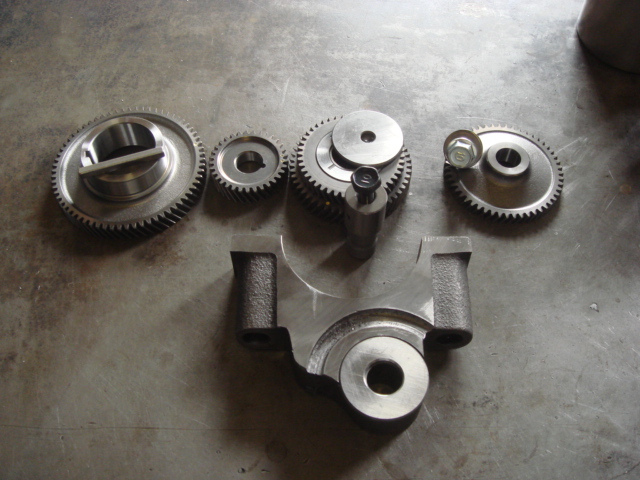 We can provide complete gear kits, we have a solution! (See picture below). Ring us for a quote.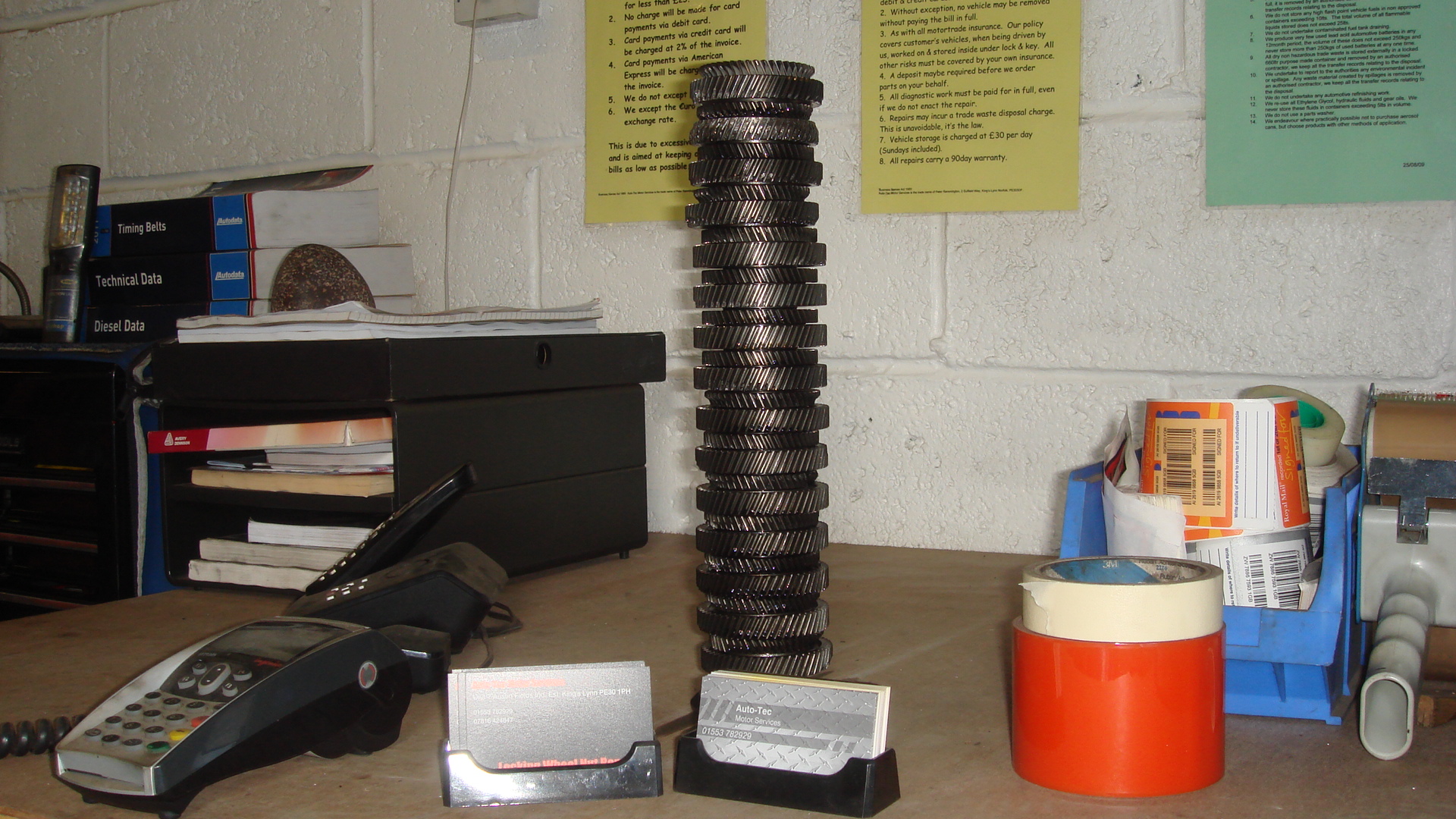 This only a few of the oil pump gears we have done! You are not the only one with the problem!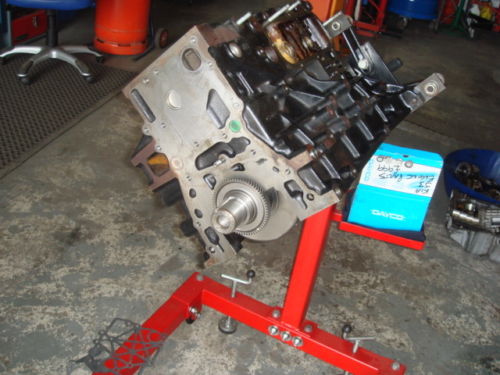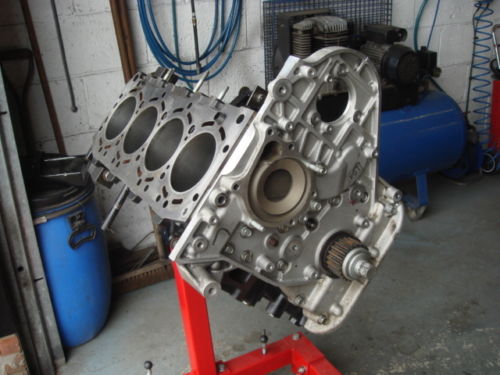 *It has to be noted, if you have run the engine for a long time with the metallic noise, other damage may have been caused by the metallic debris from the gears. We will only know this, when we have stripped the sump off. We only charge £100 to drain and remove the subframe and sump, to inspect and report this issue. After inspection we can give a fixed quote for the repair, should the oil pump duplex drive gear only be affected, the £100 stripping charge is included into the £795.00 *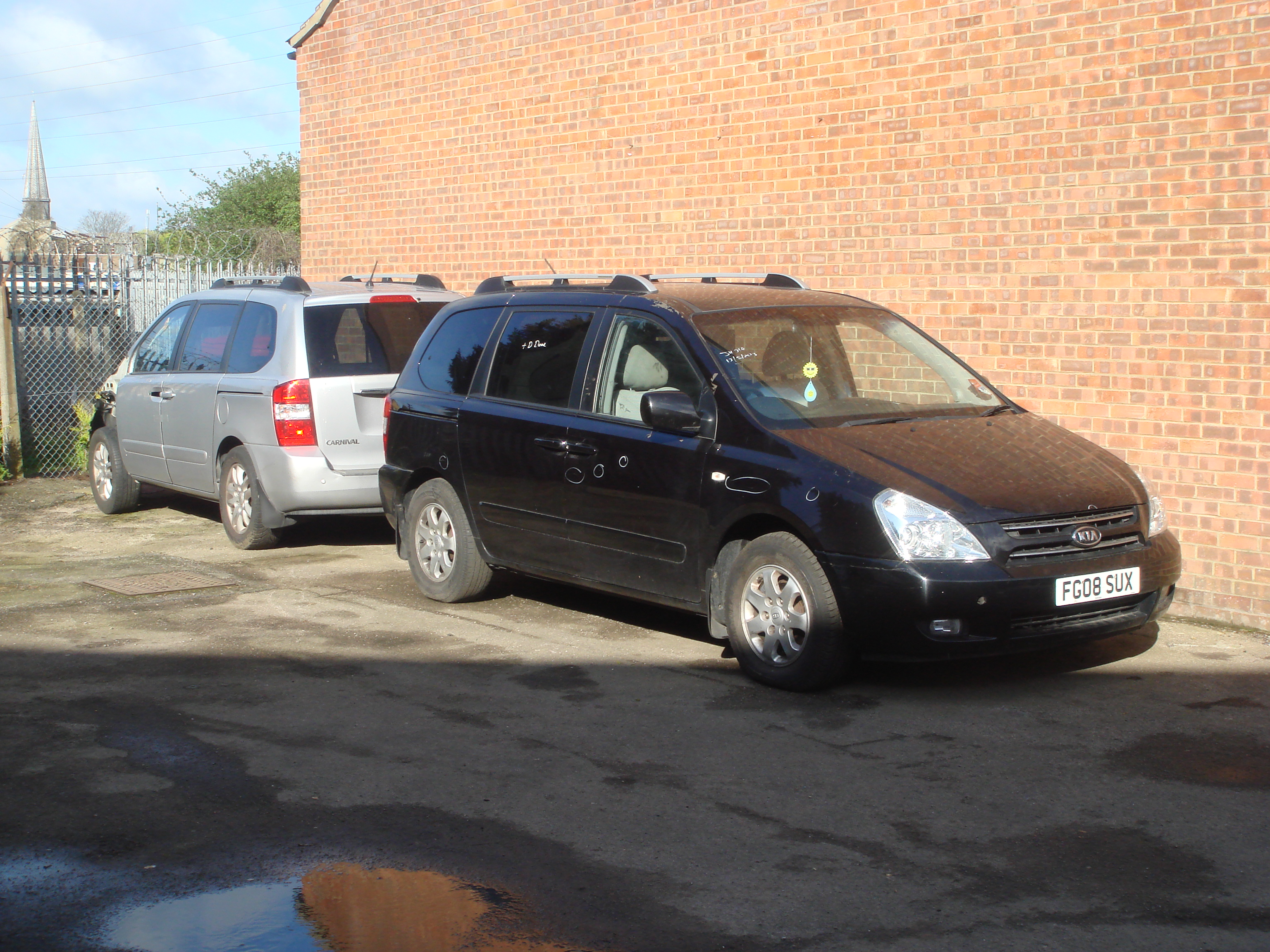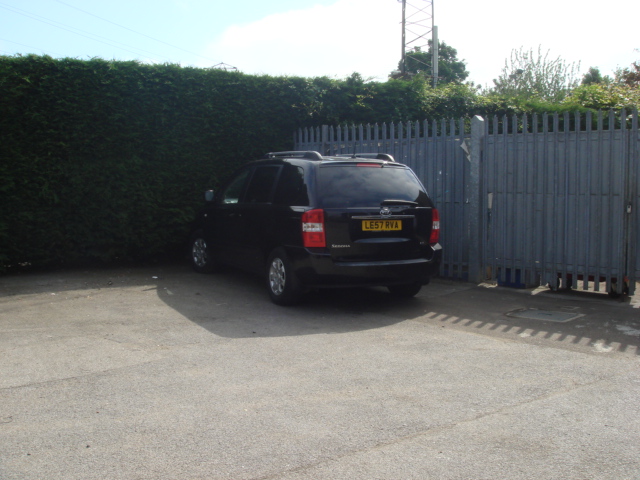 We have two donor Mk 3 Kia Sedonas on site and can supply and fit used parts in some circumstances.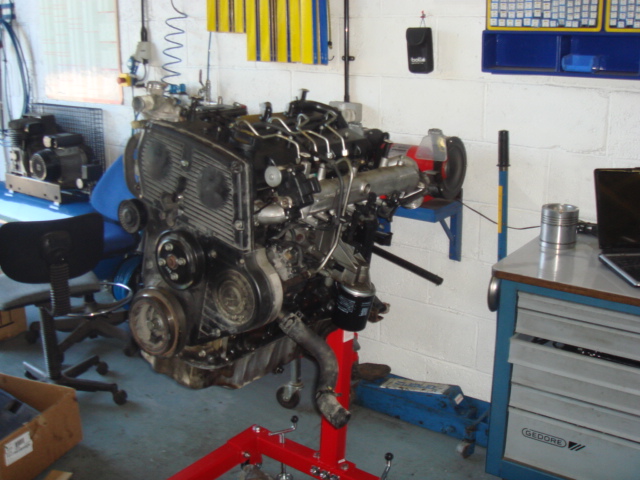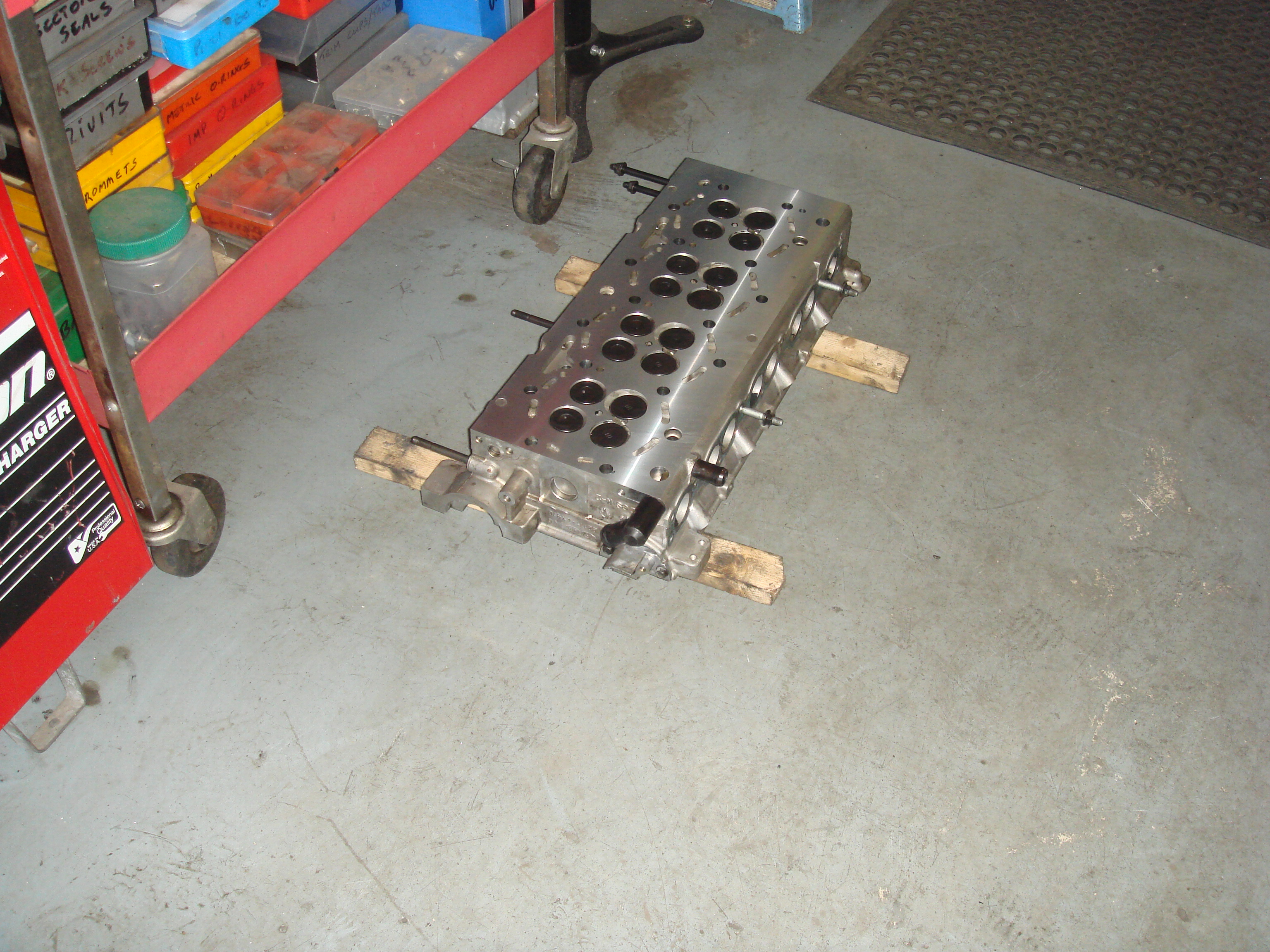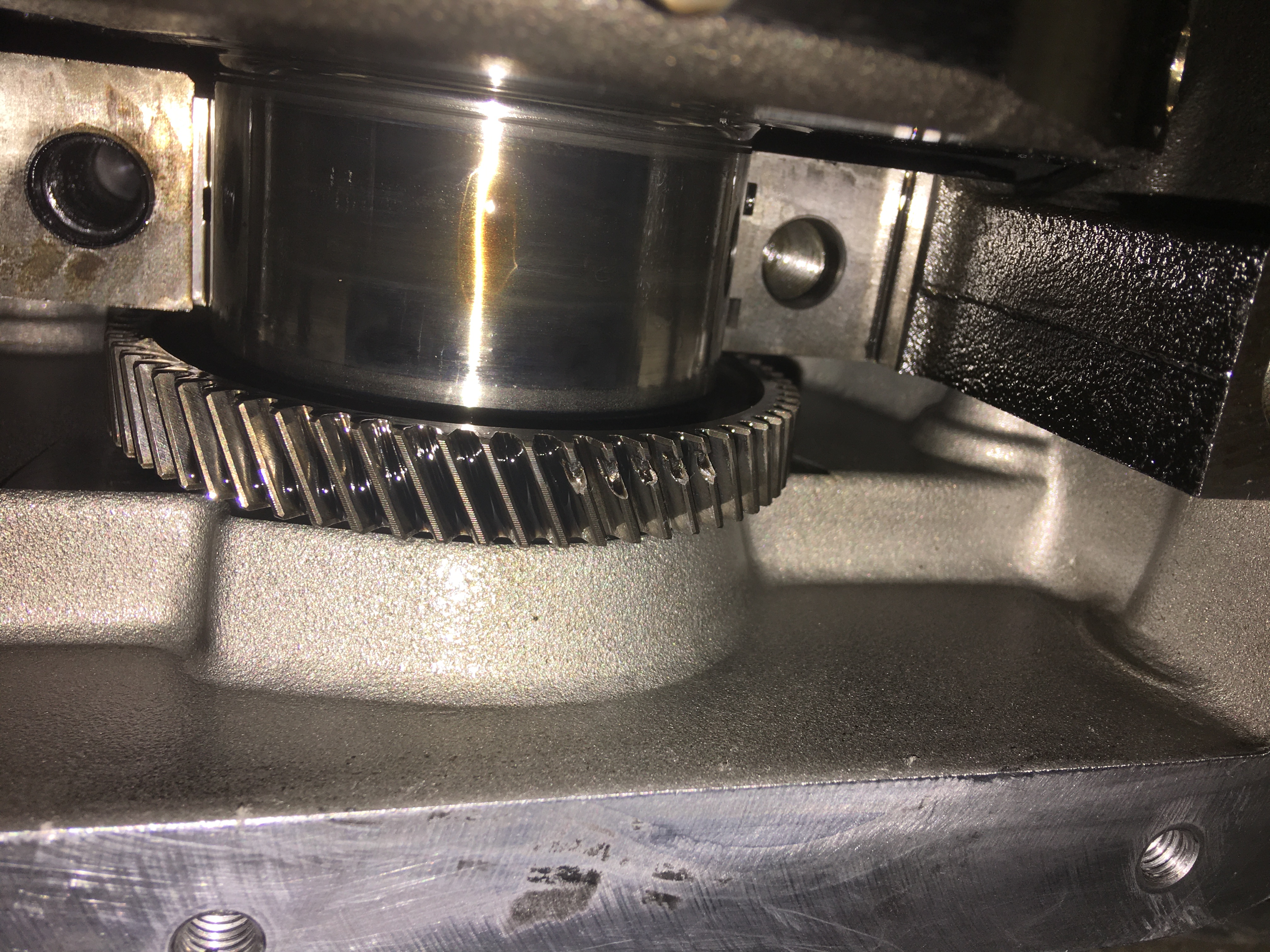 The Kia J3 2.9 engine has limited oil control rings fitted to the piston skirts as it is equipped with oil injection. Should you loose the drive to oil pump and oil pressure.
The engine will wreck the pistons, shells and bores in seconds. This is a very expensive problem to rectify.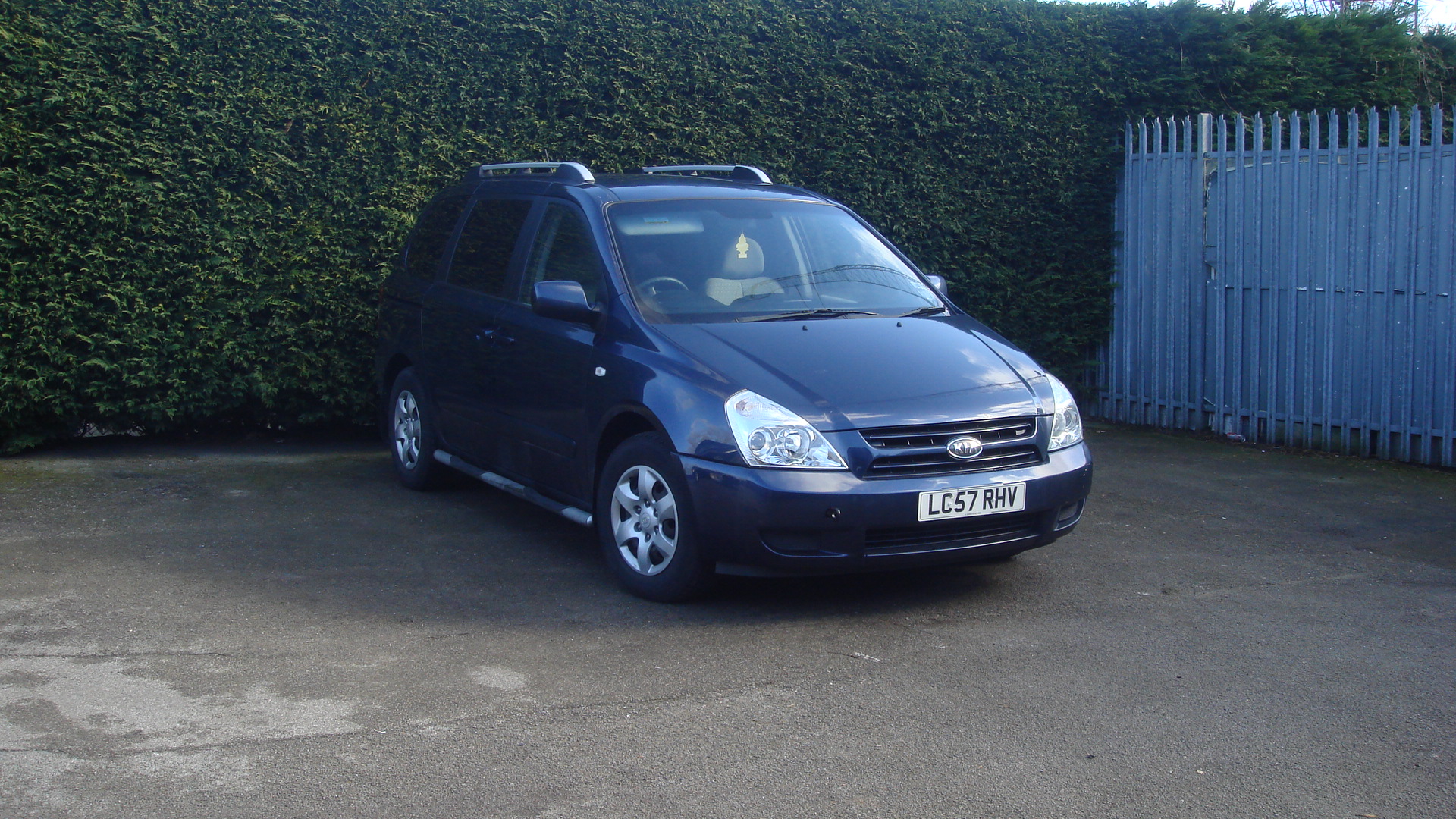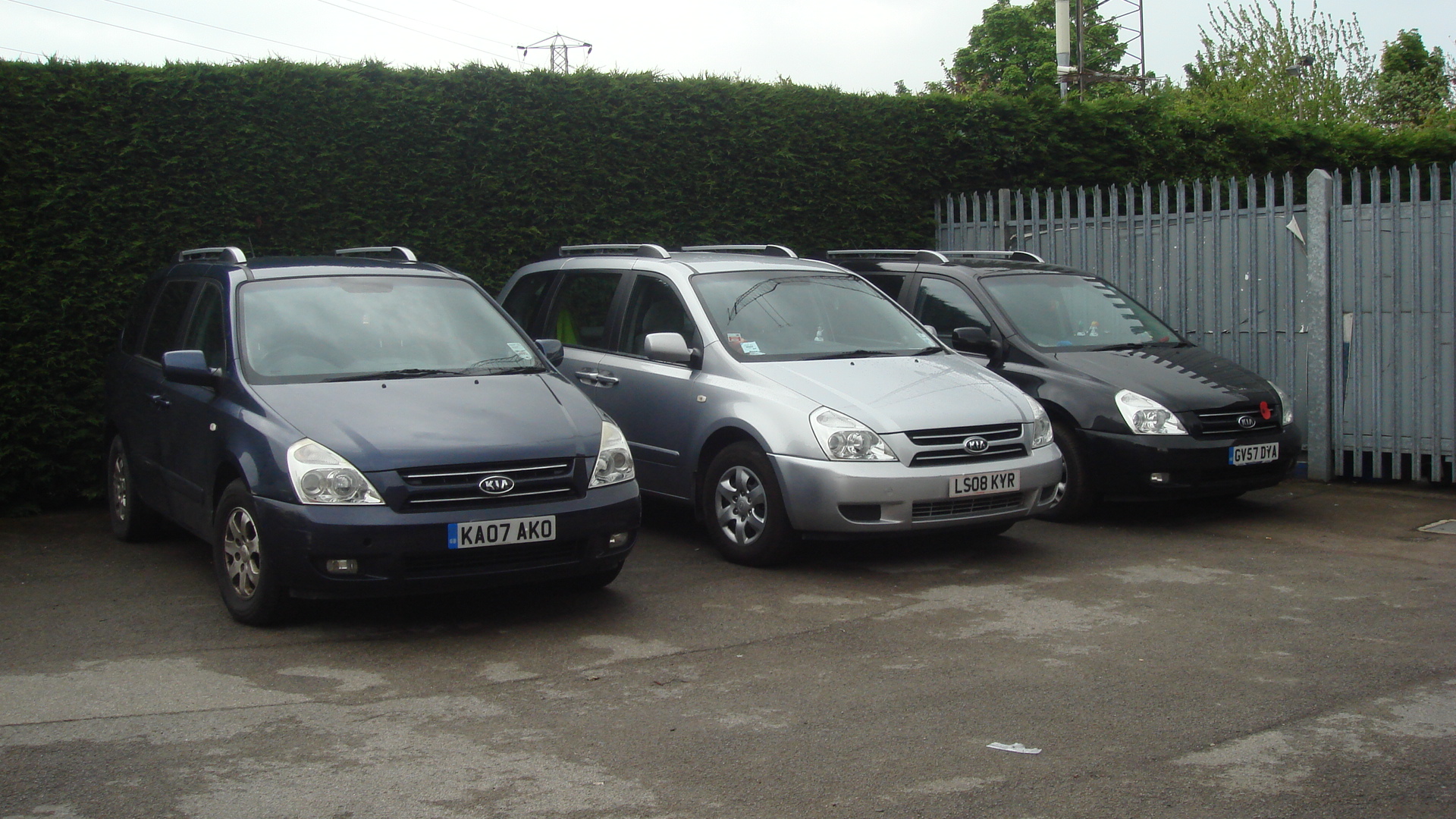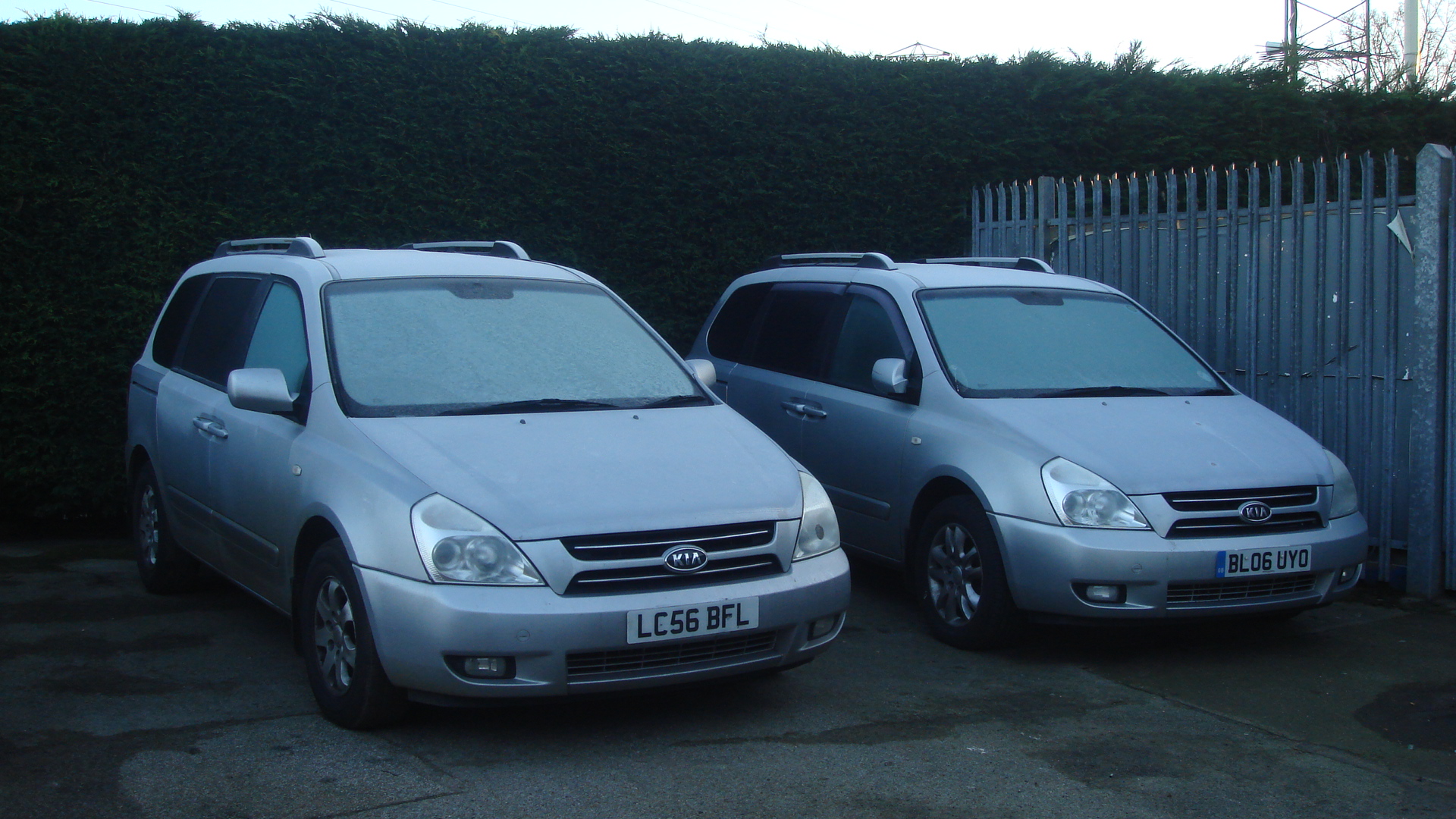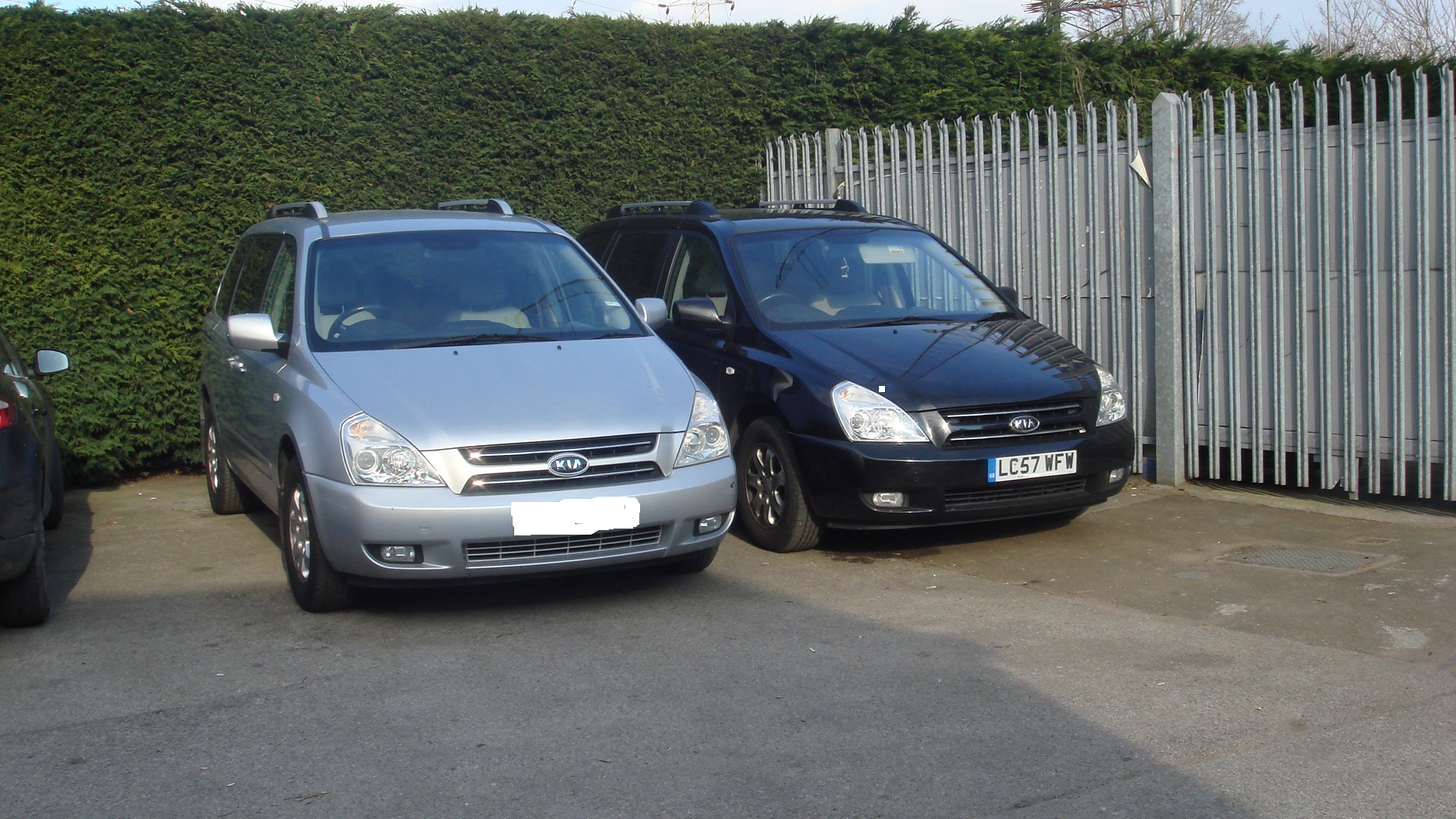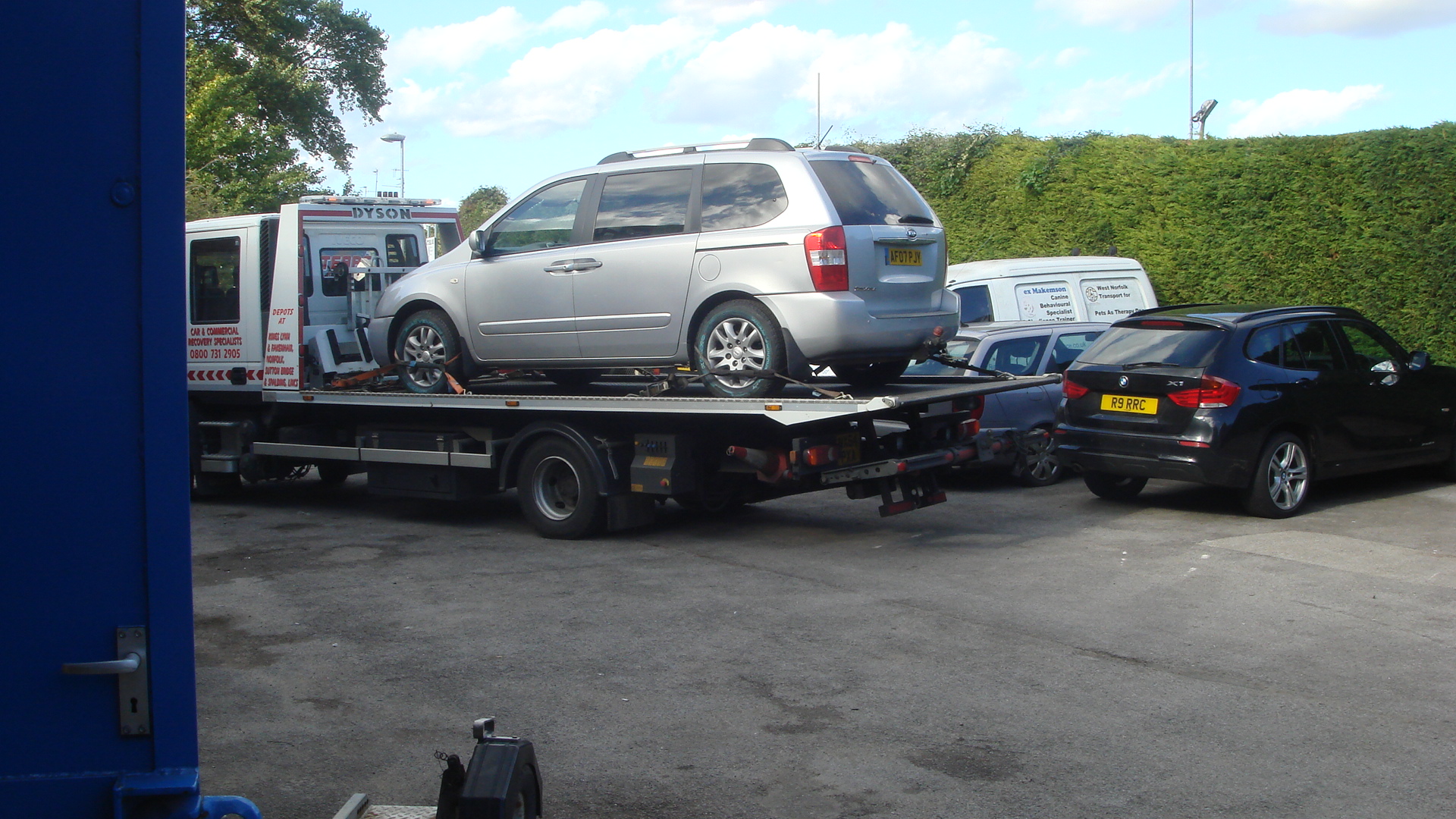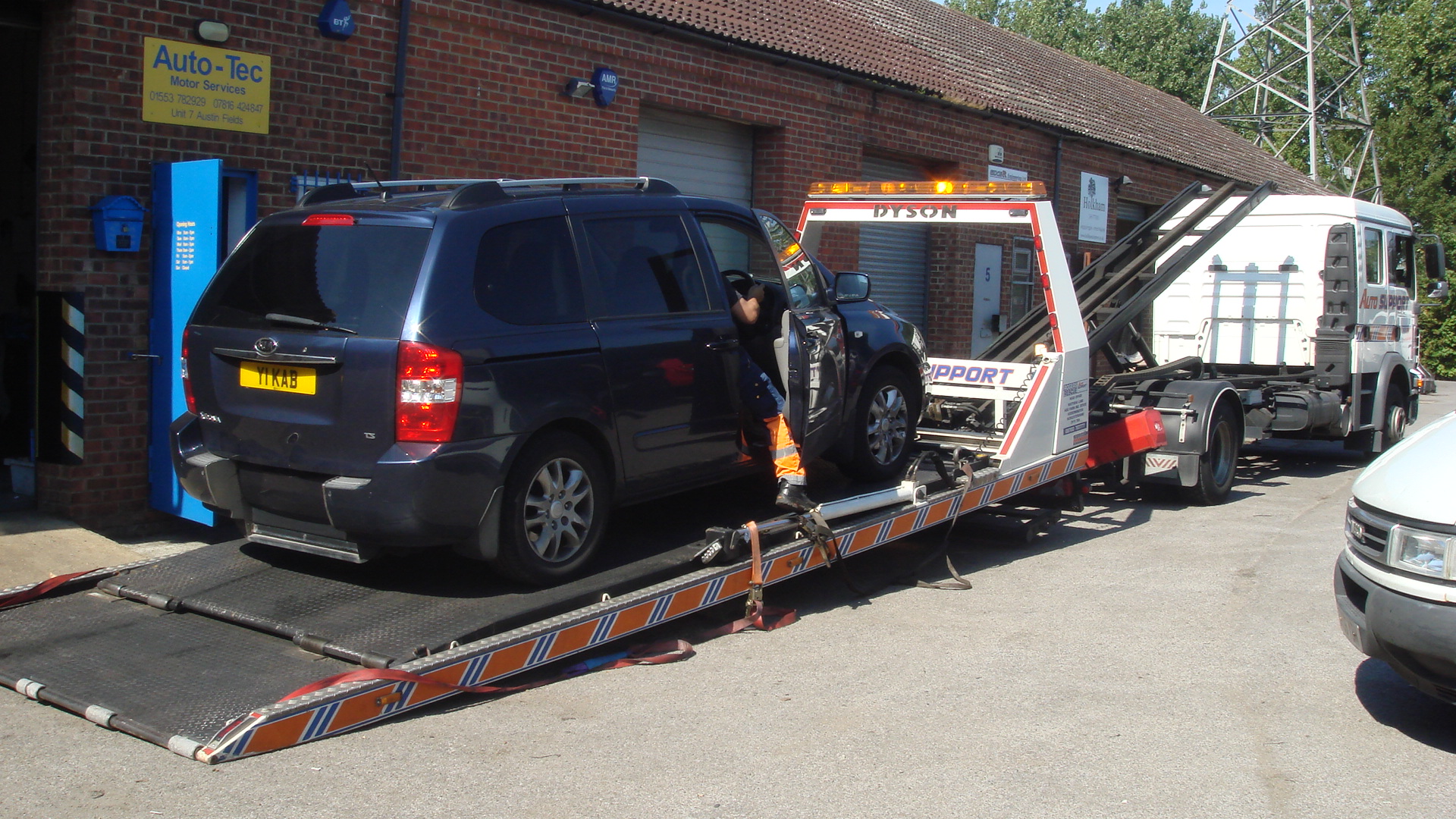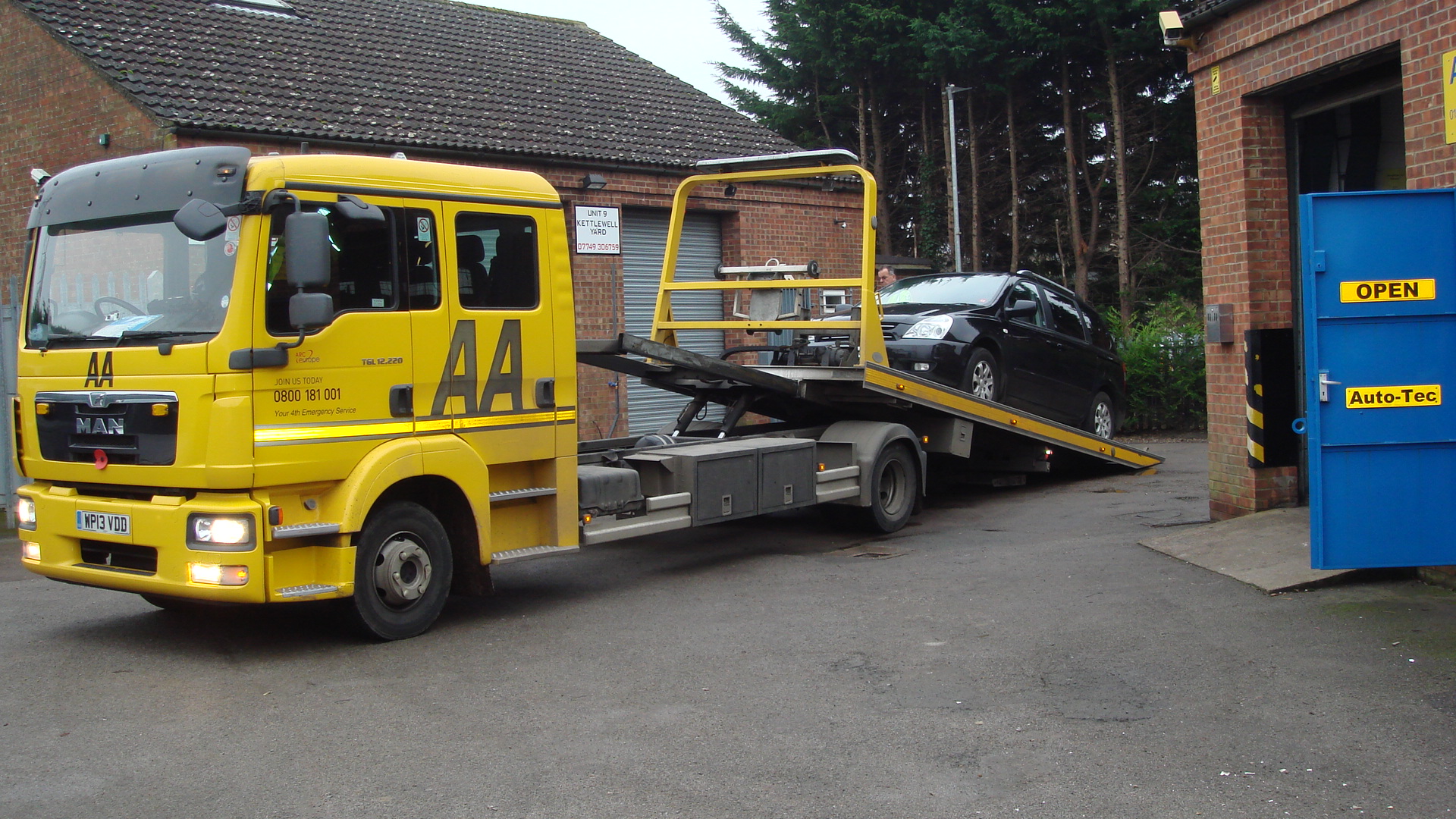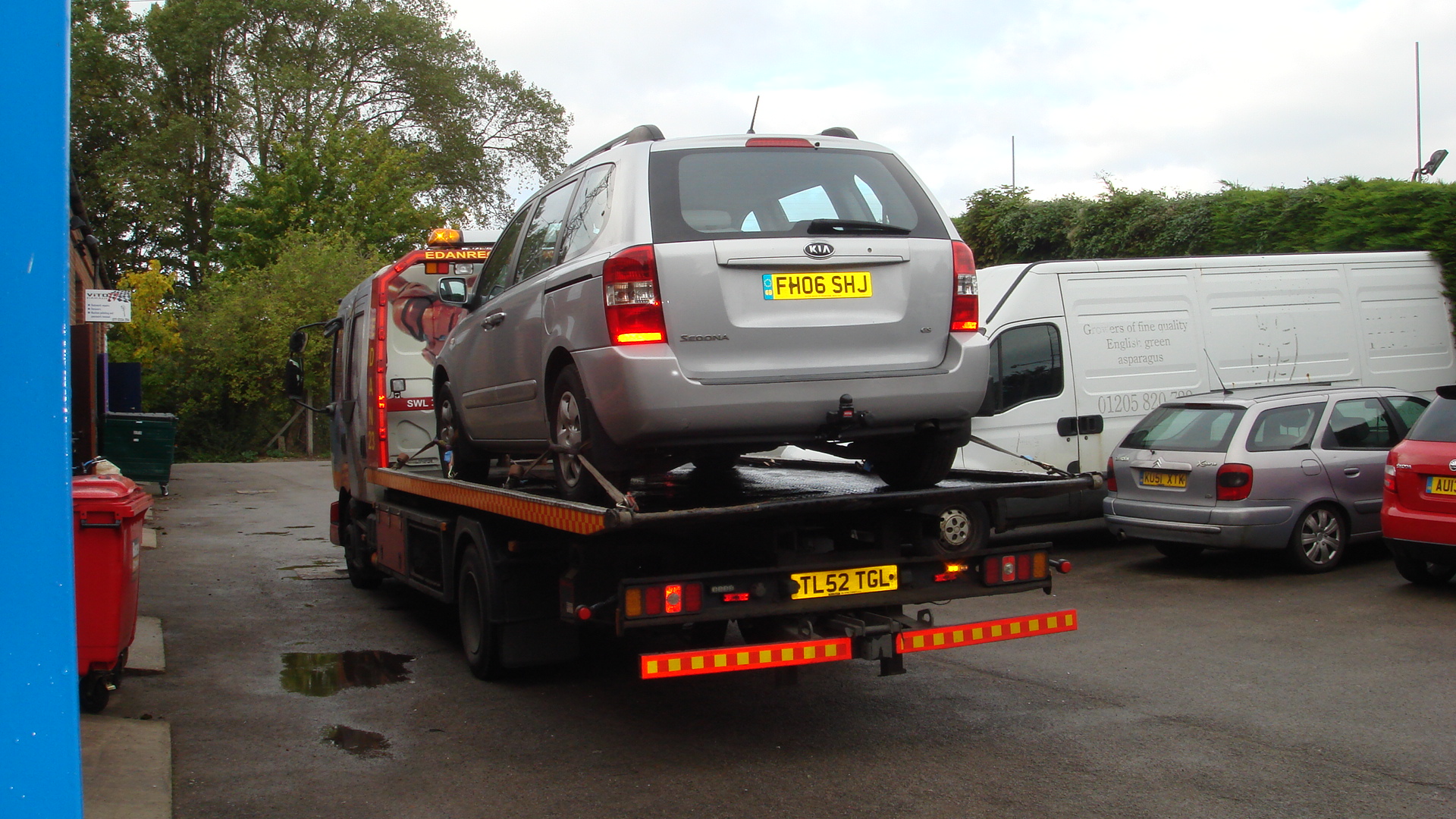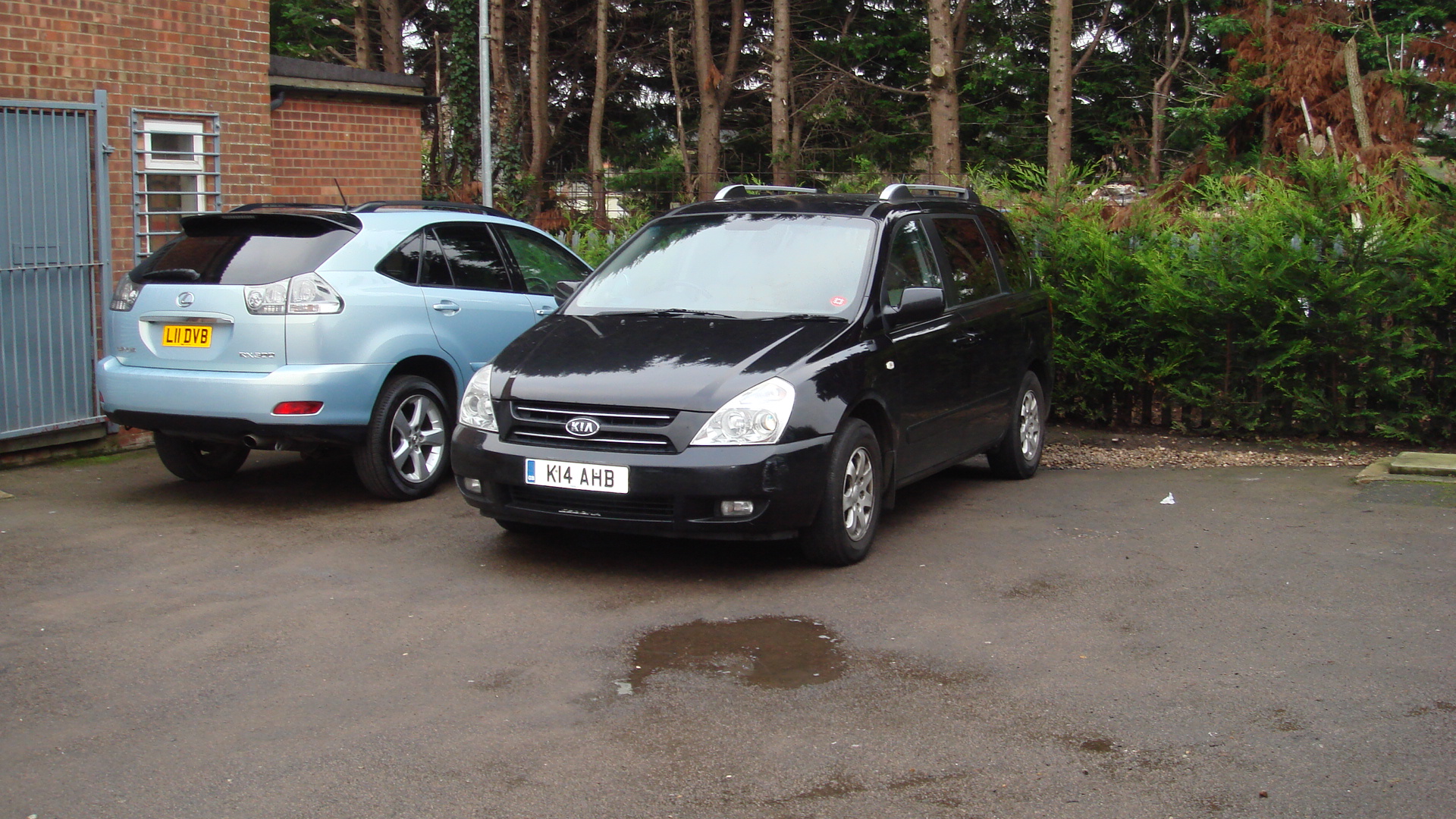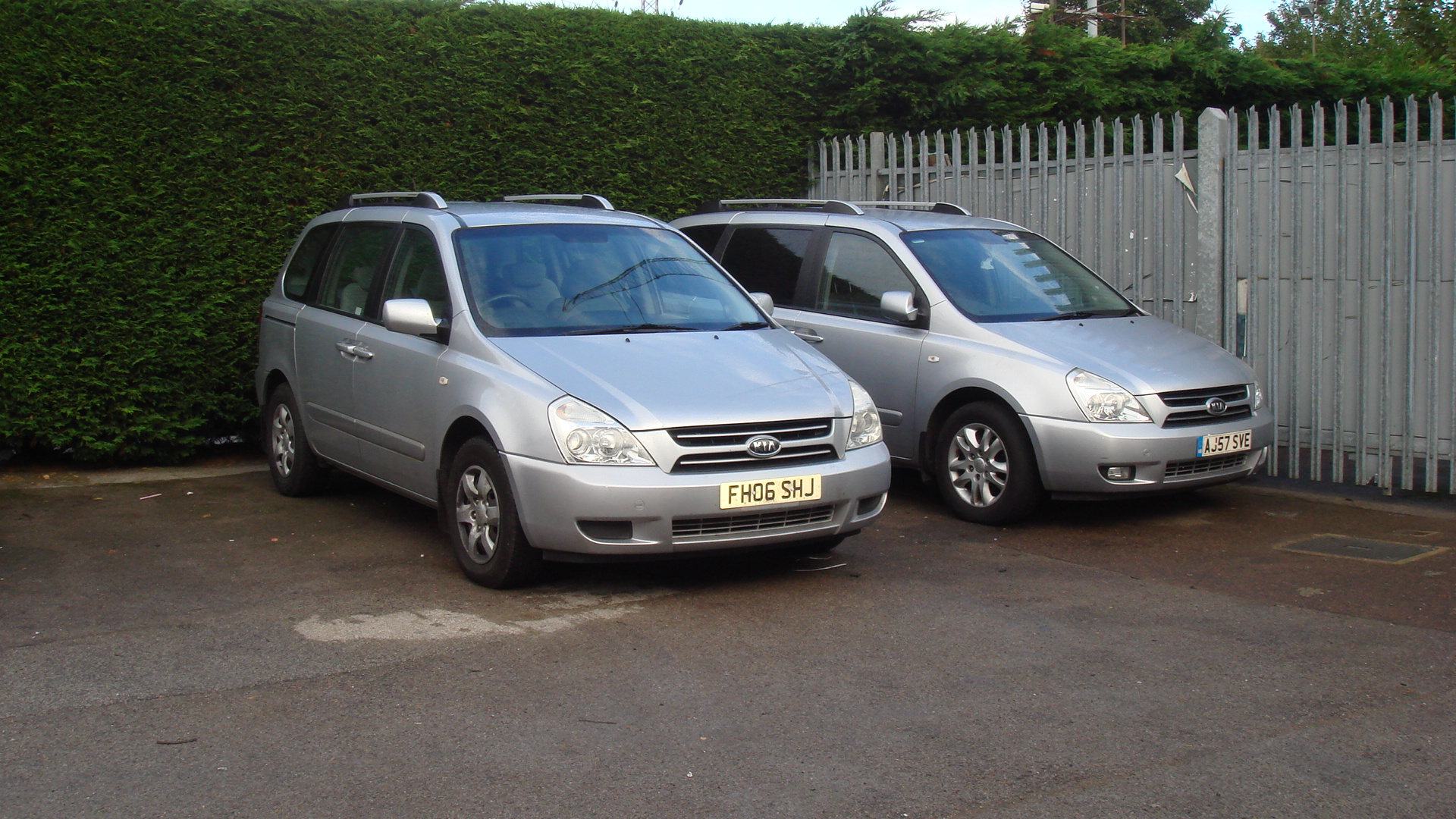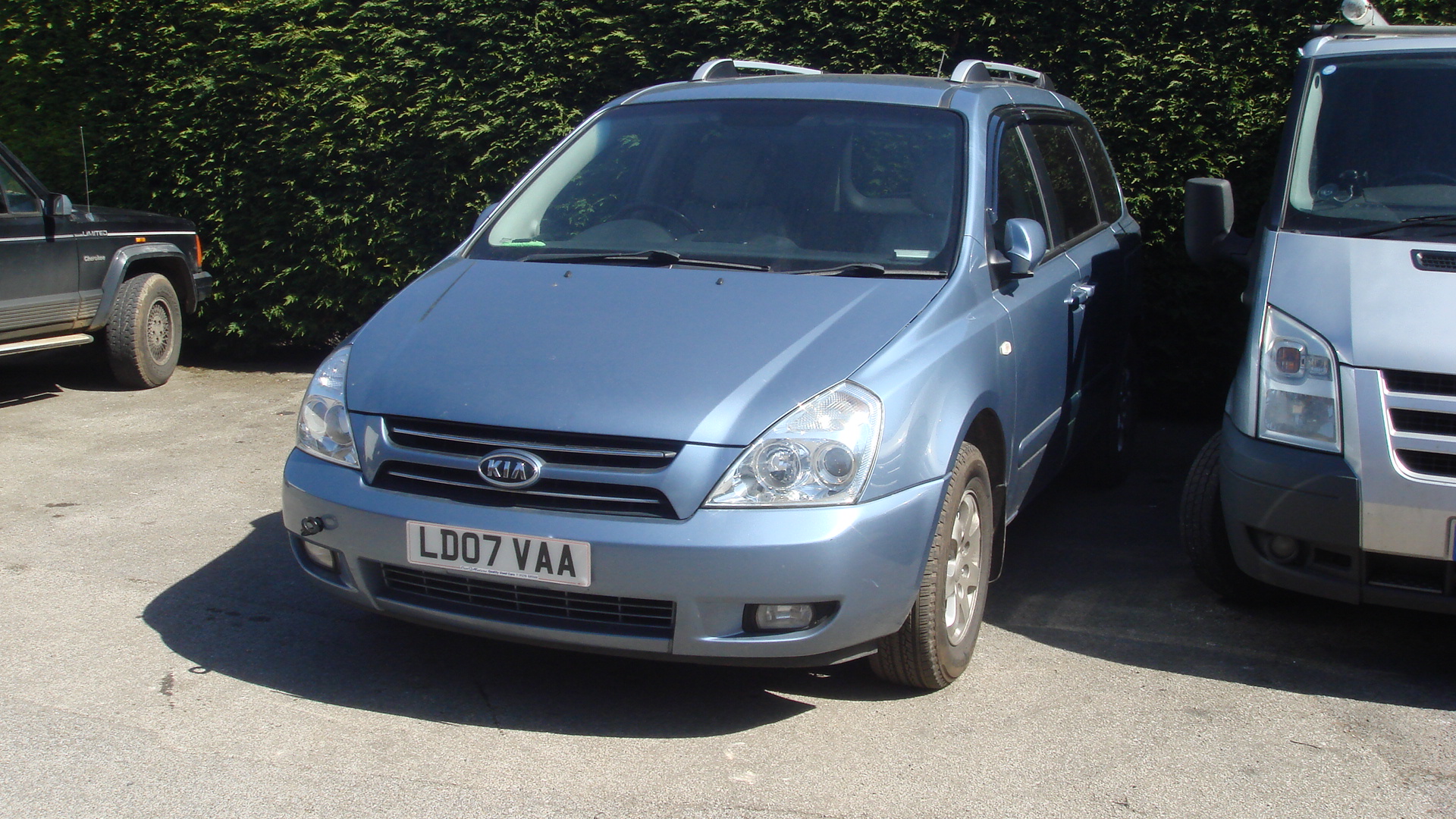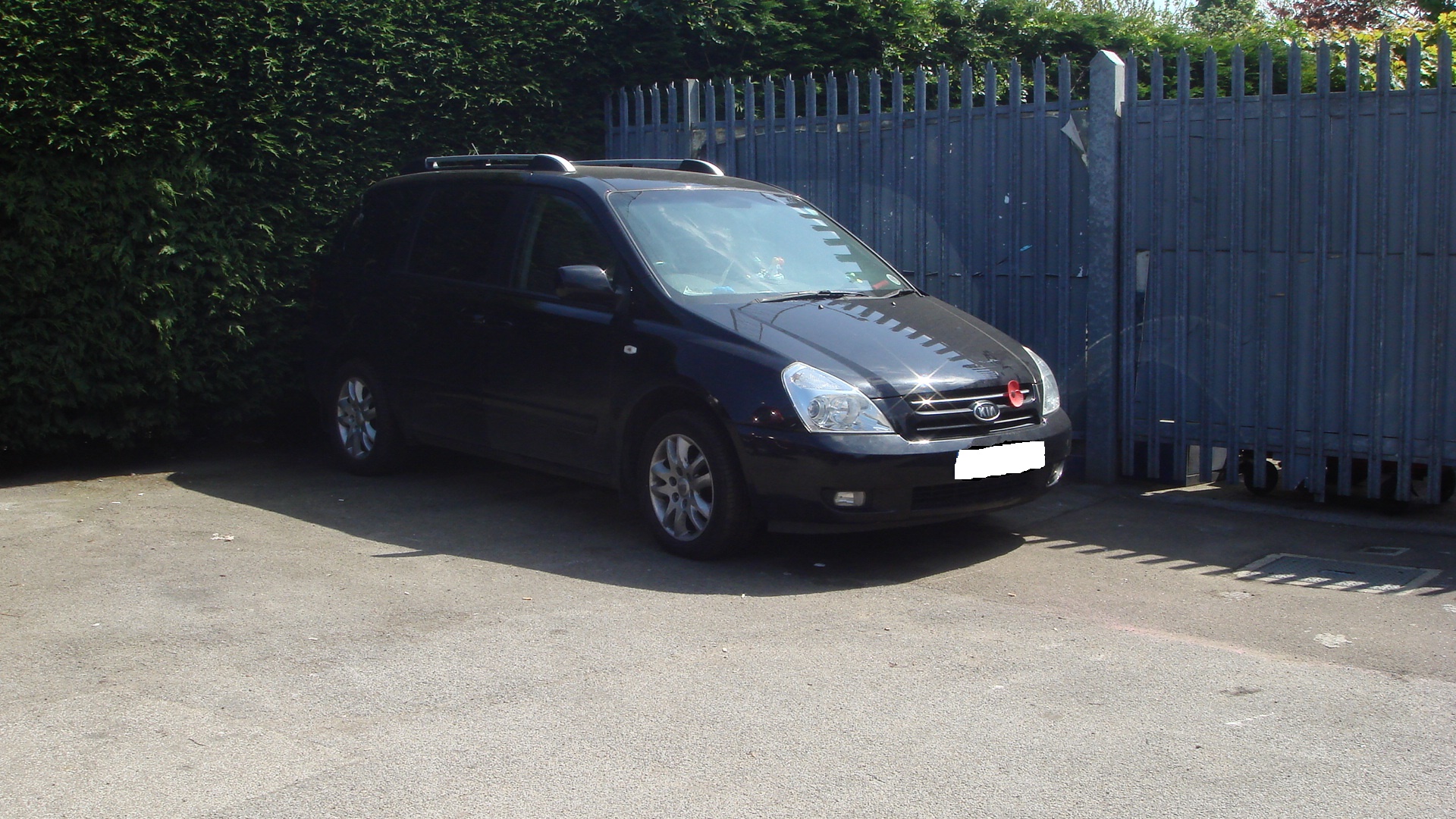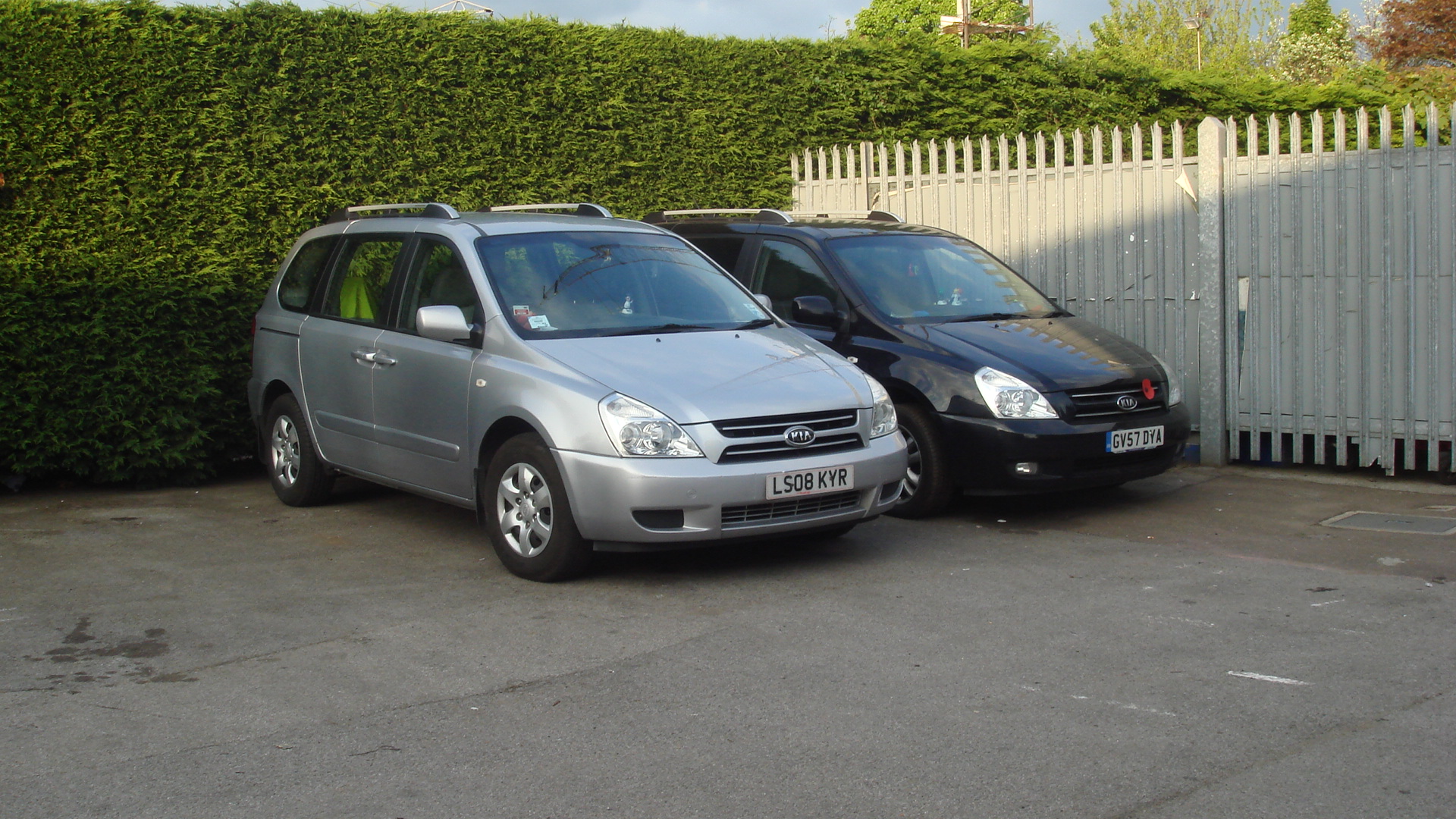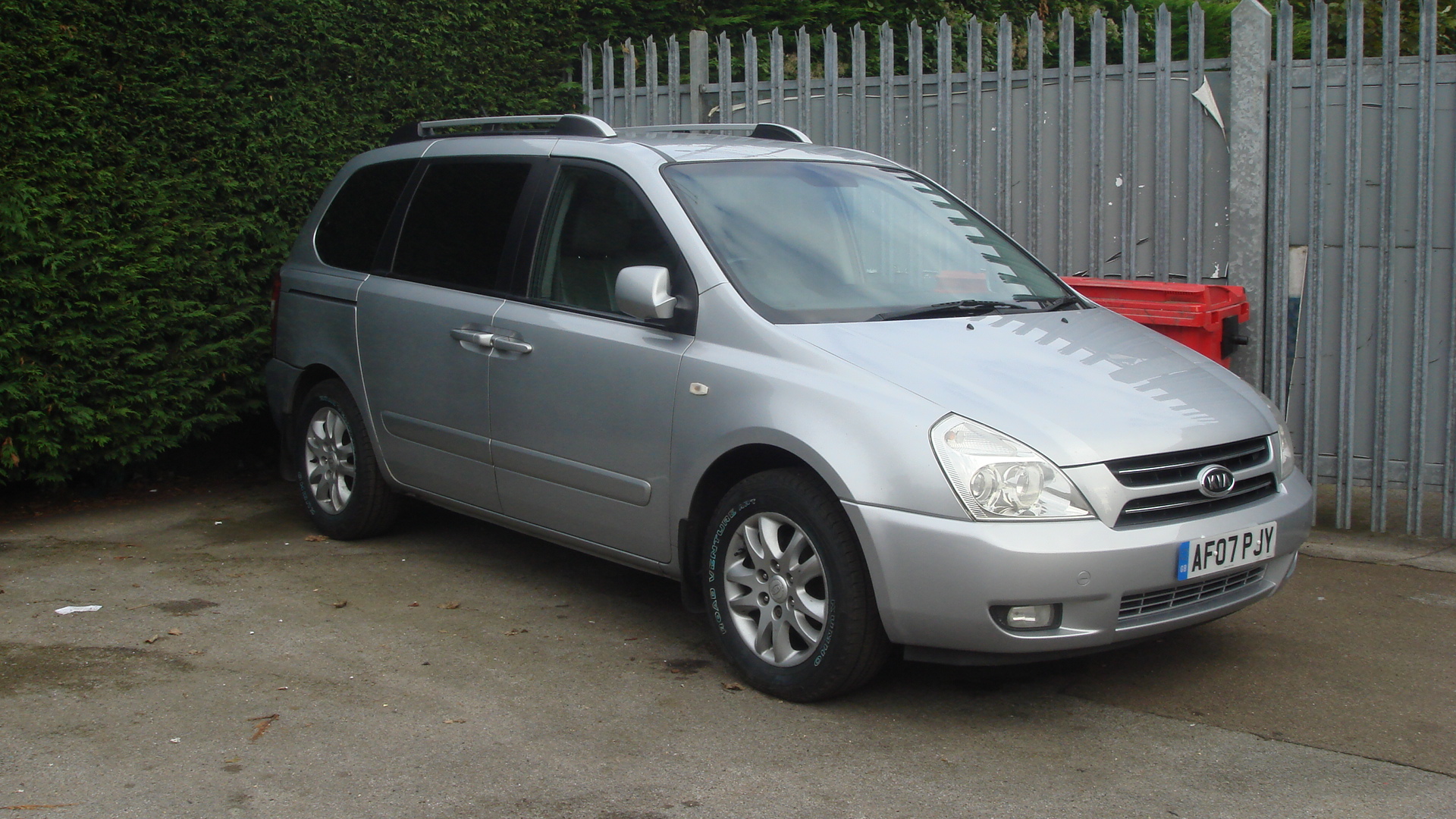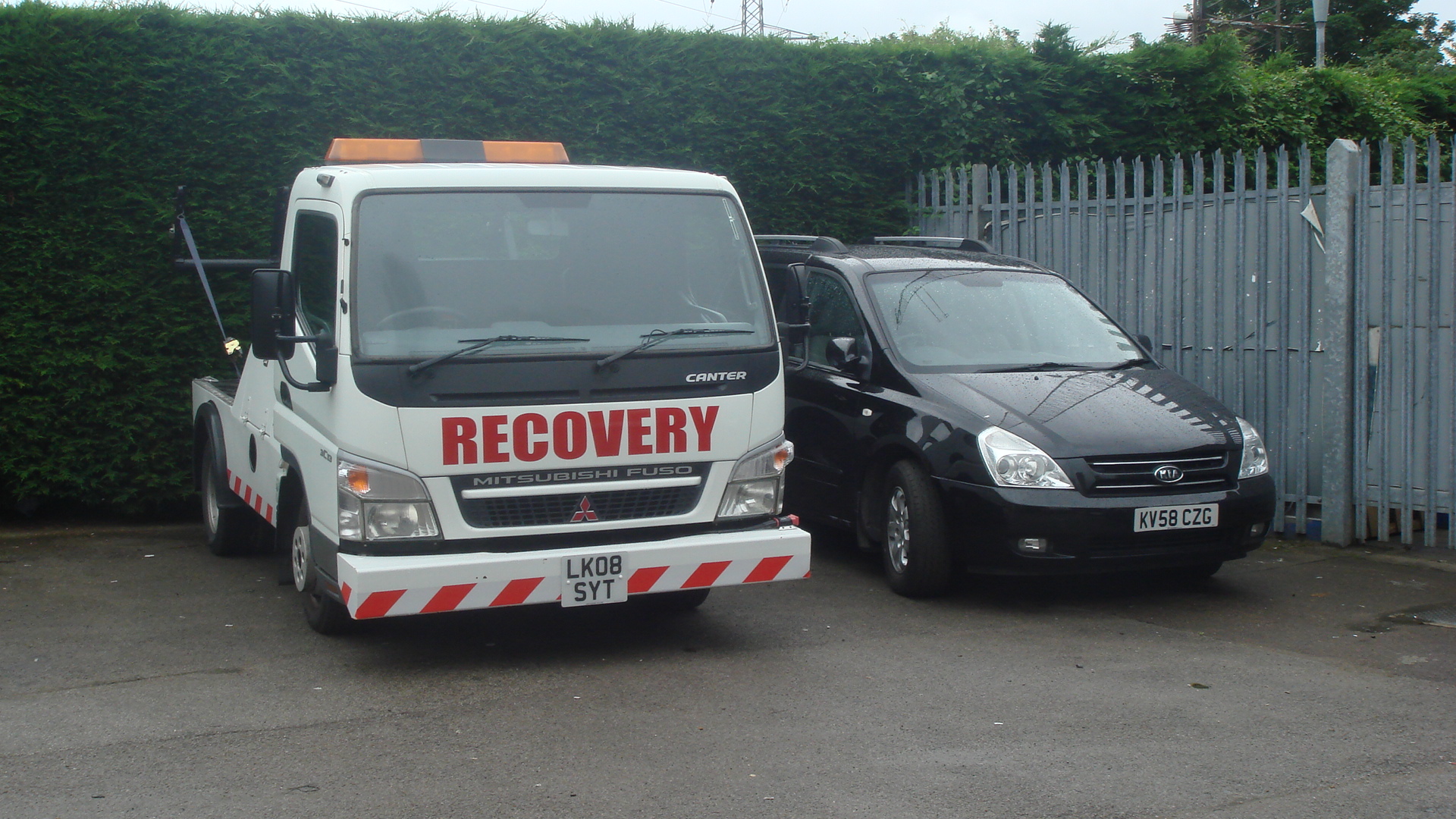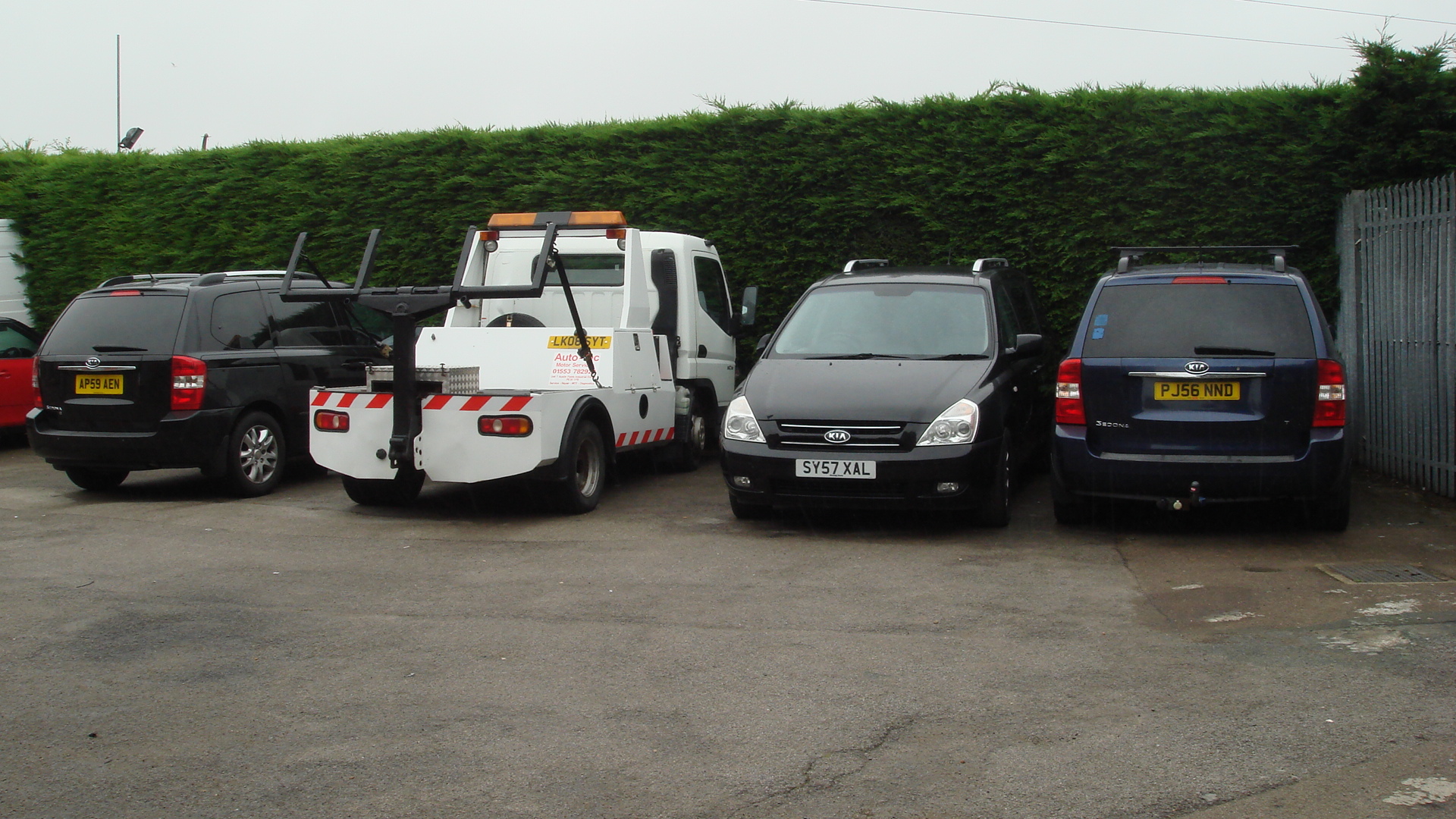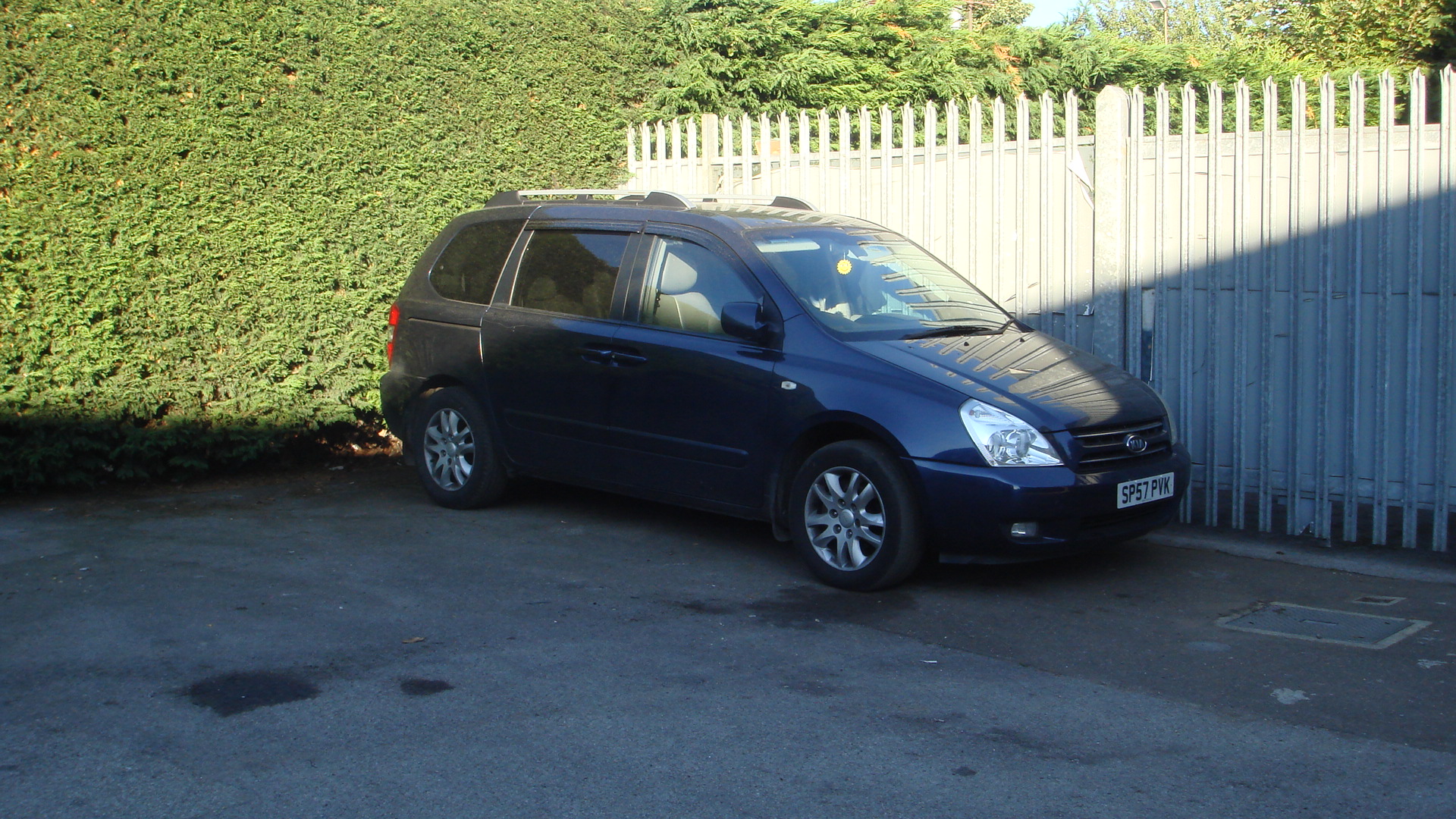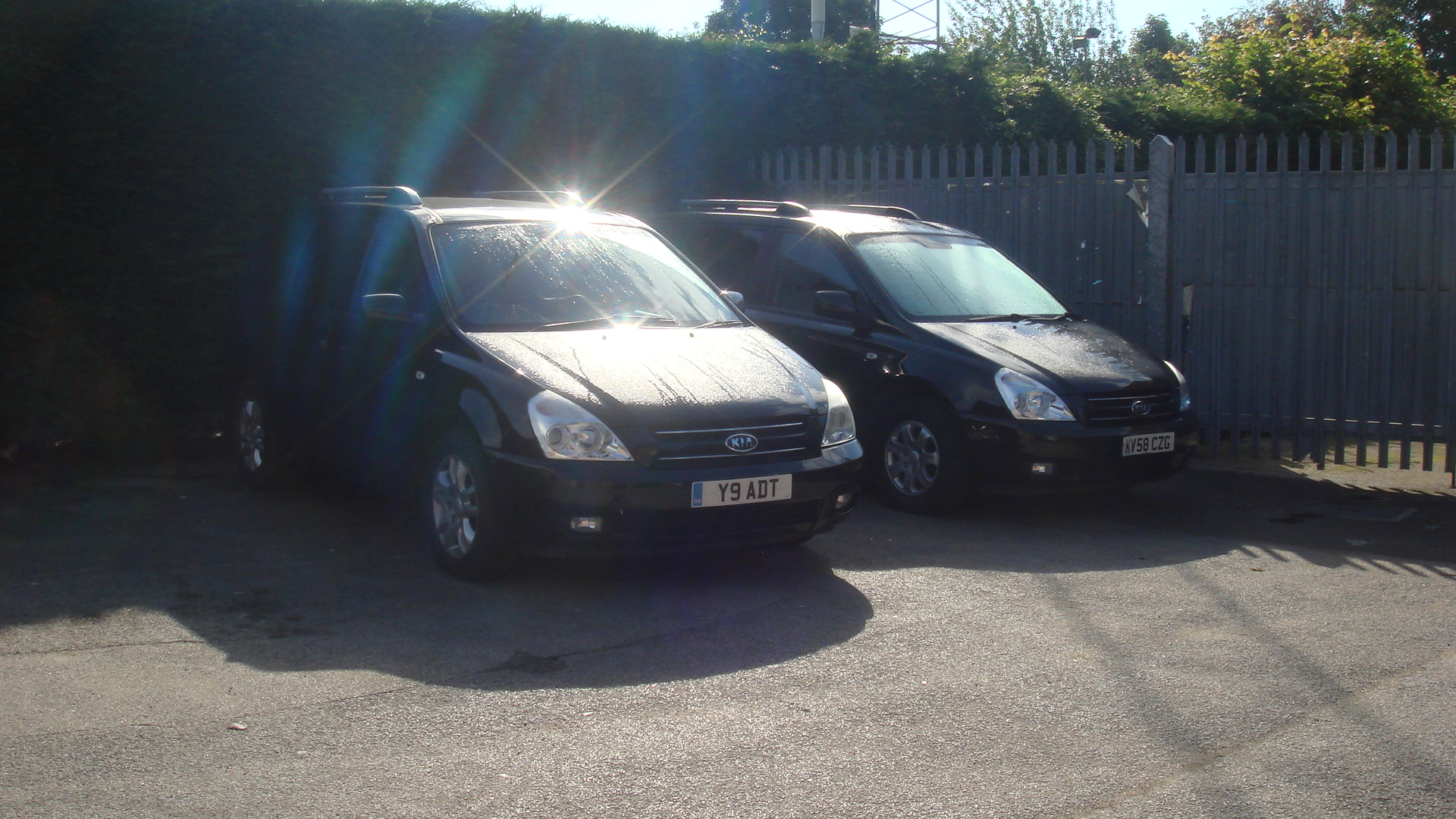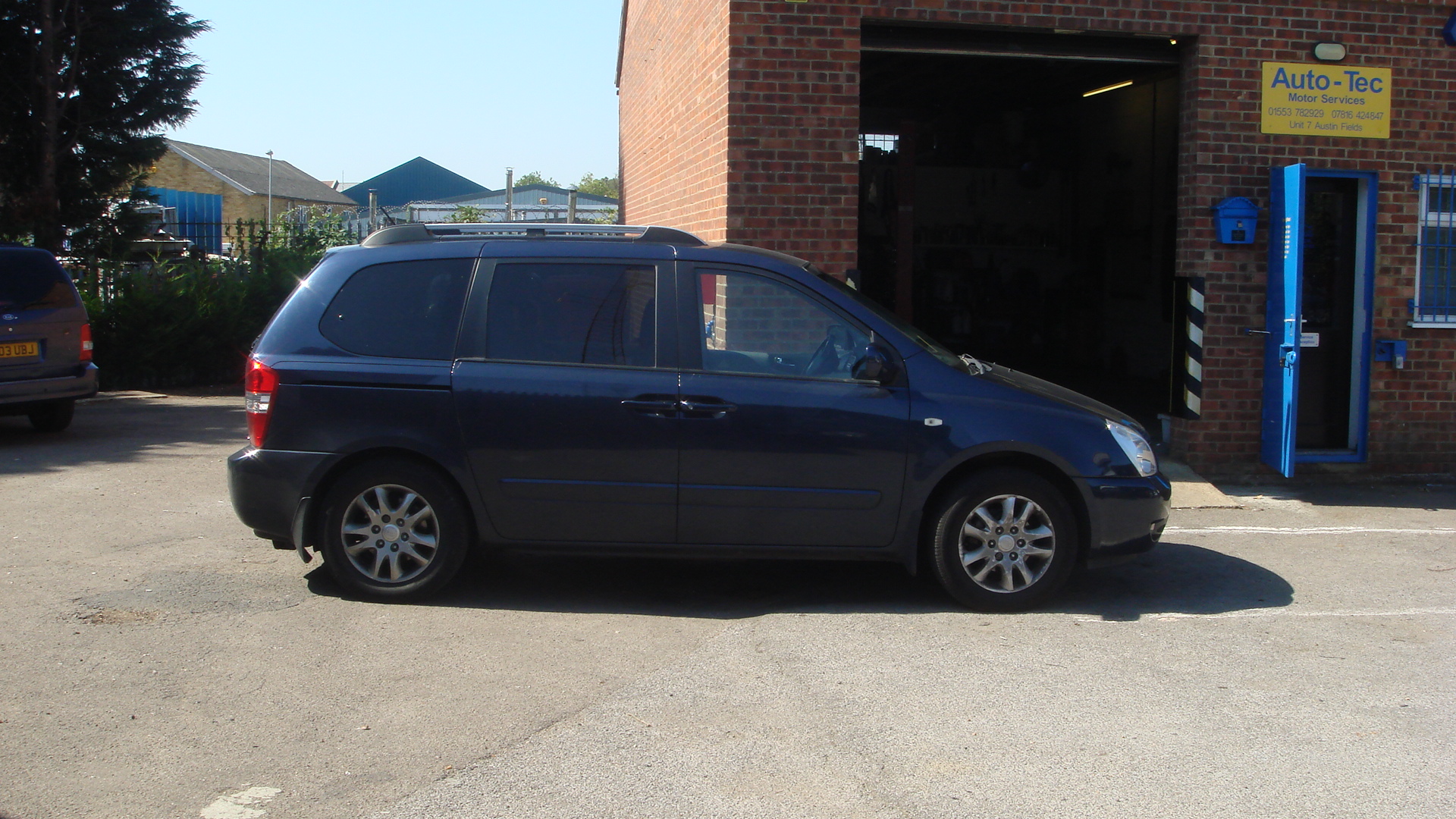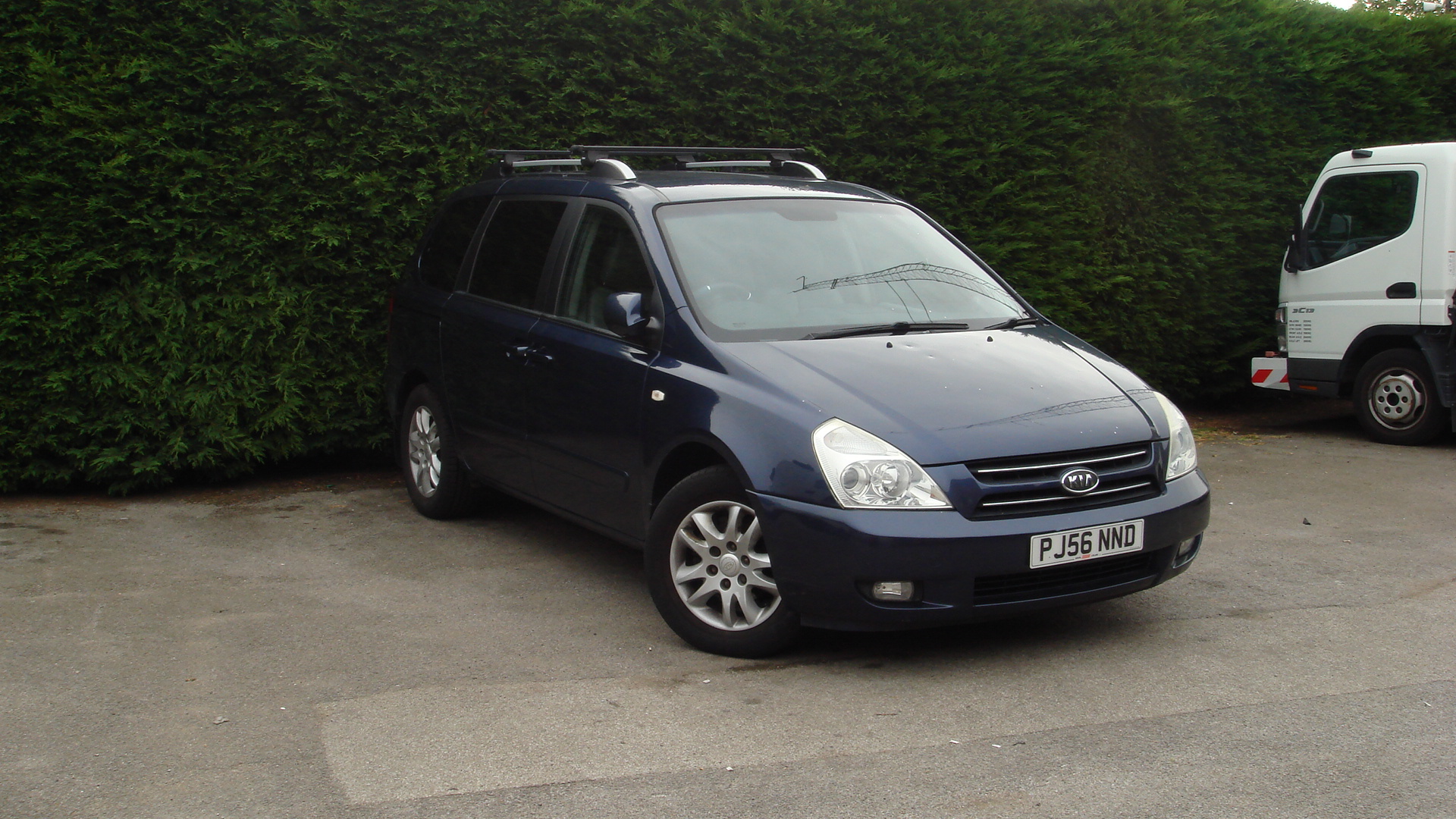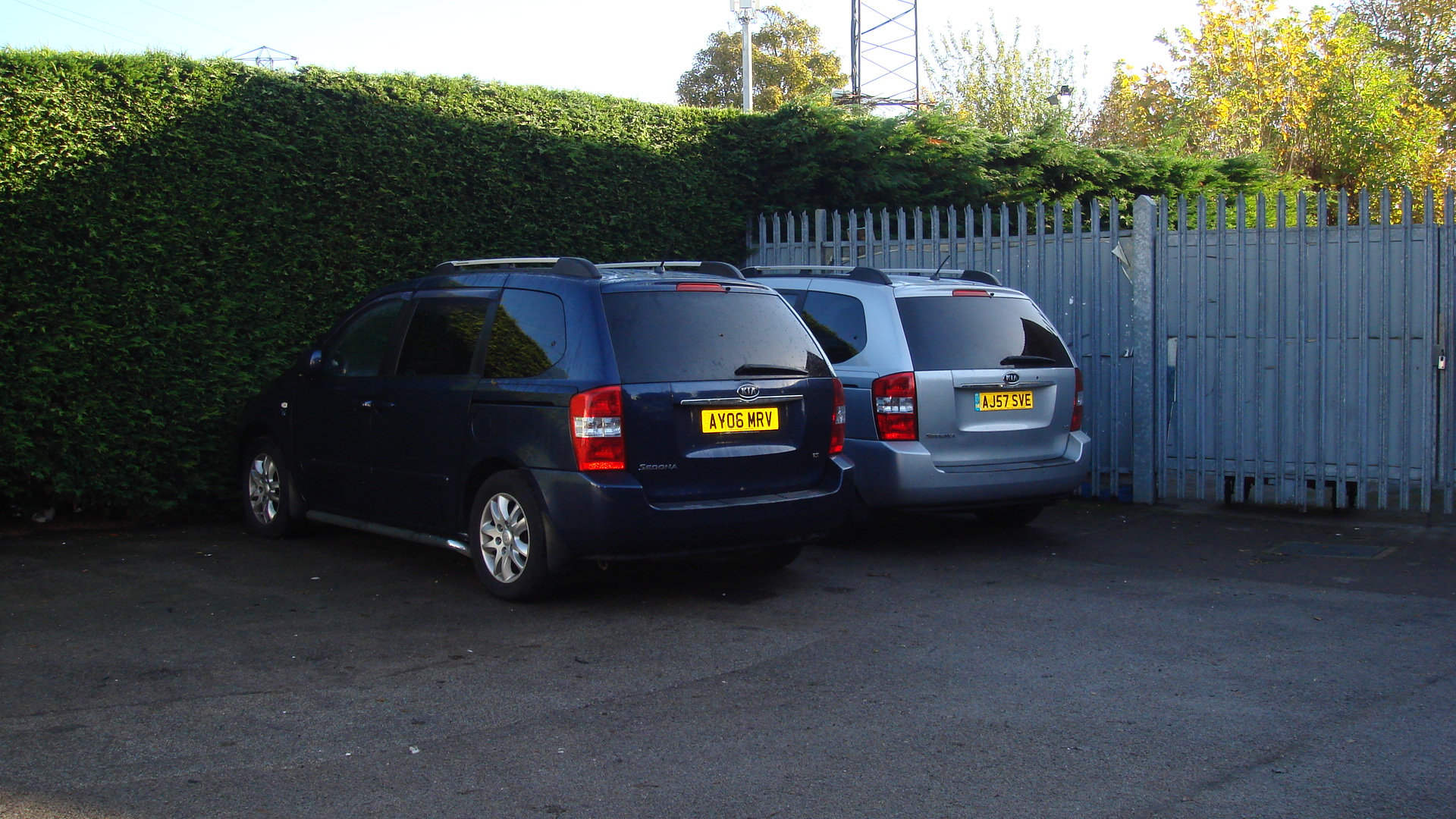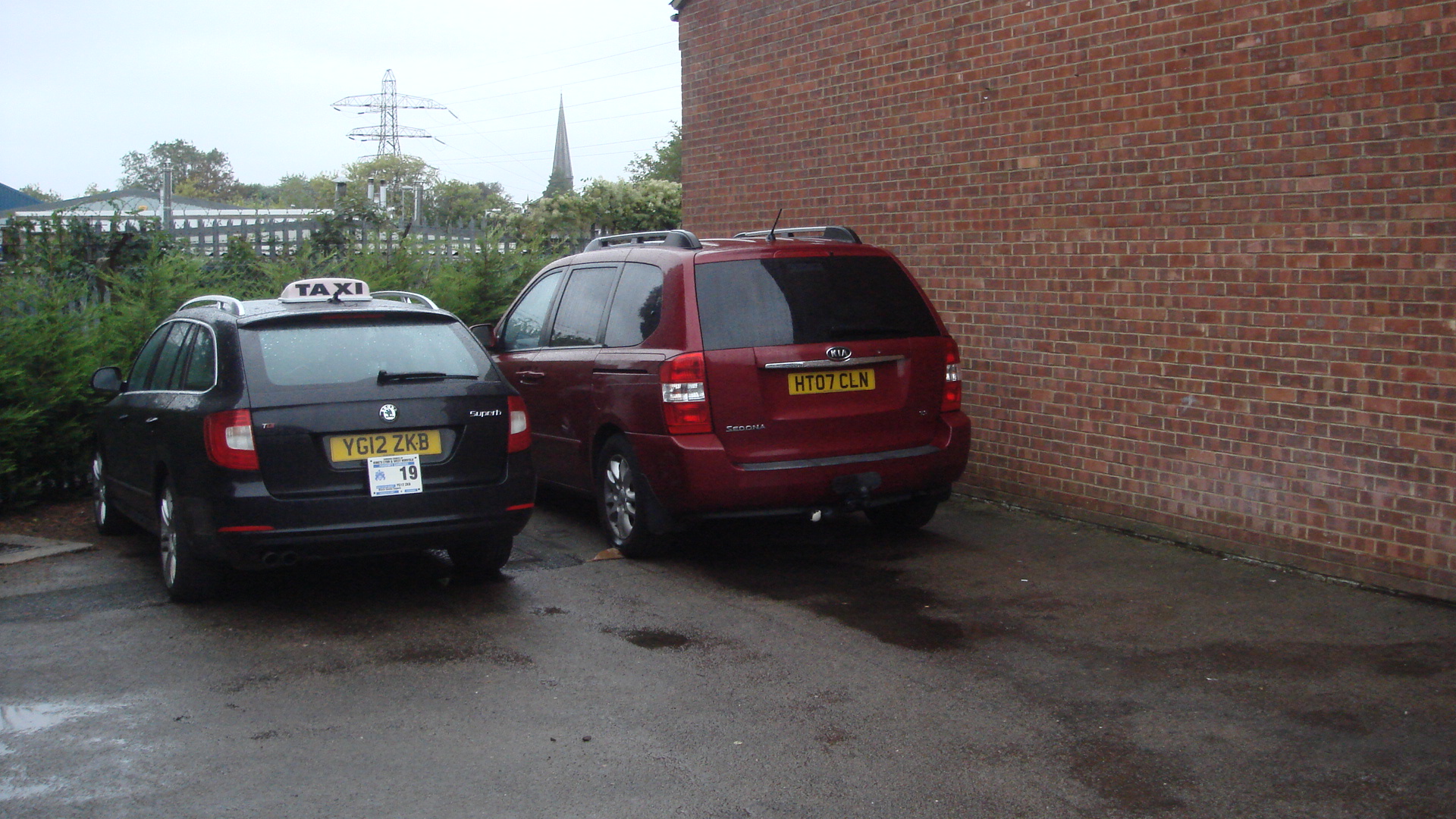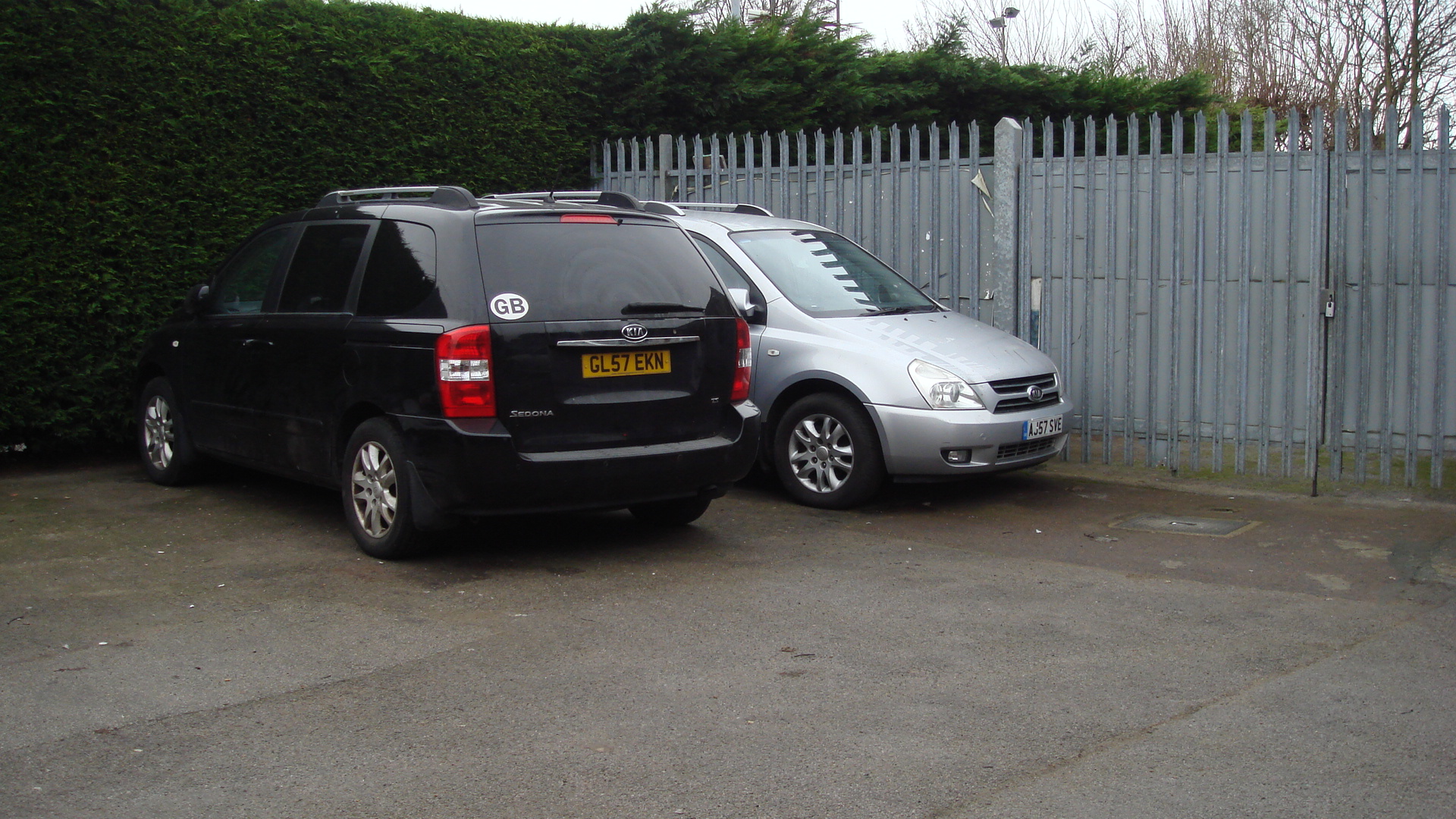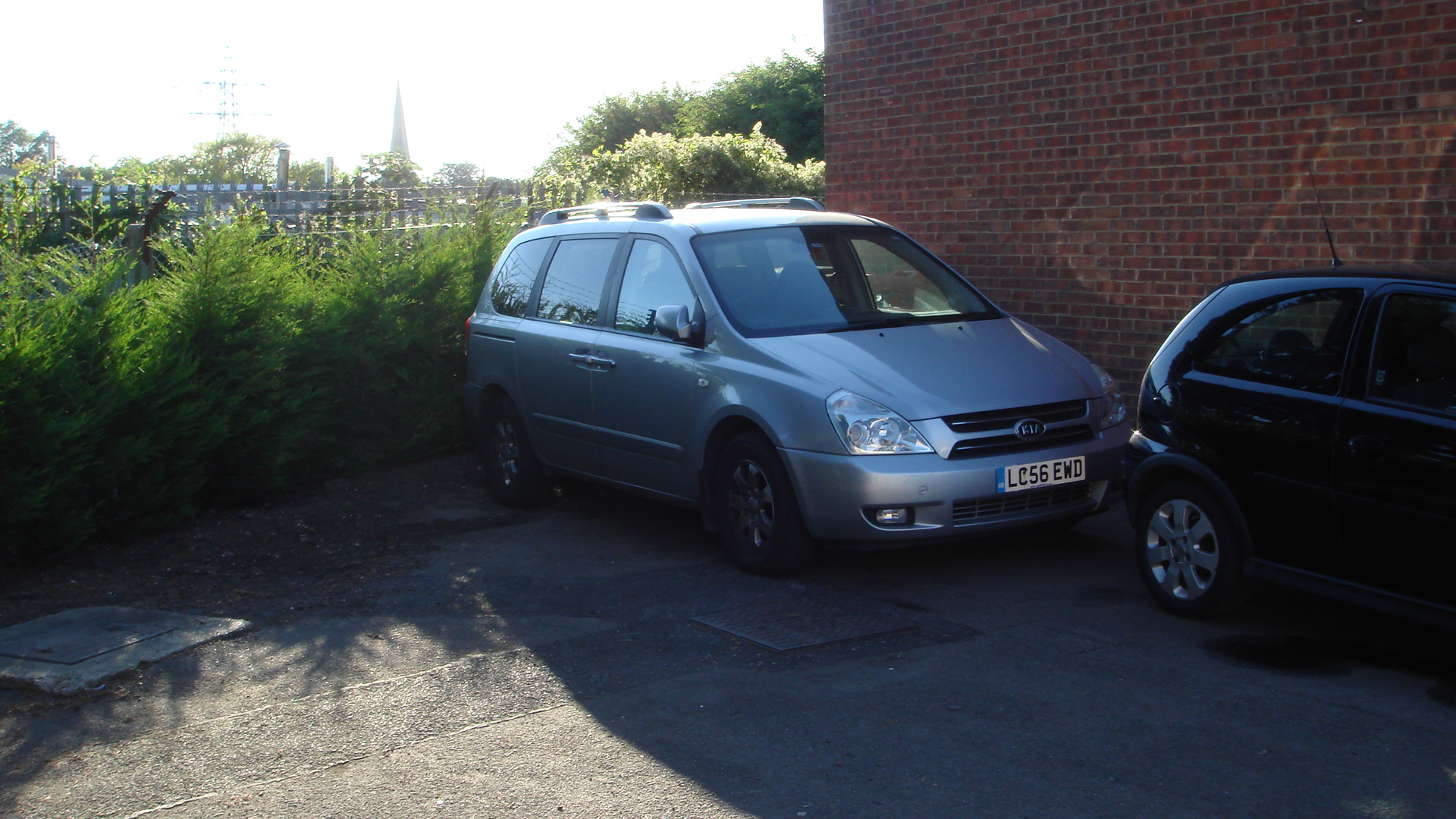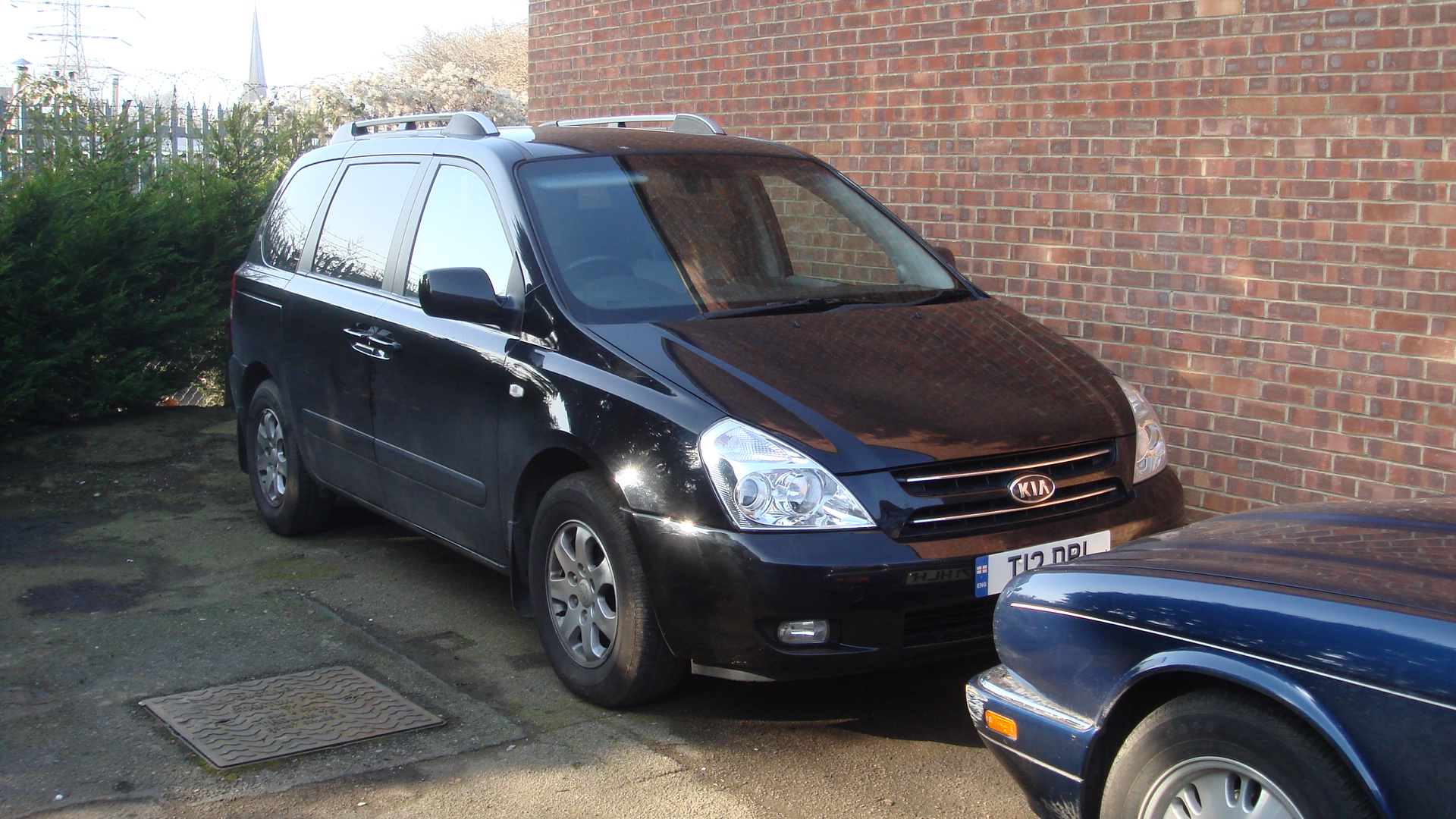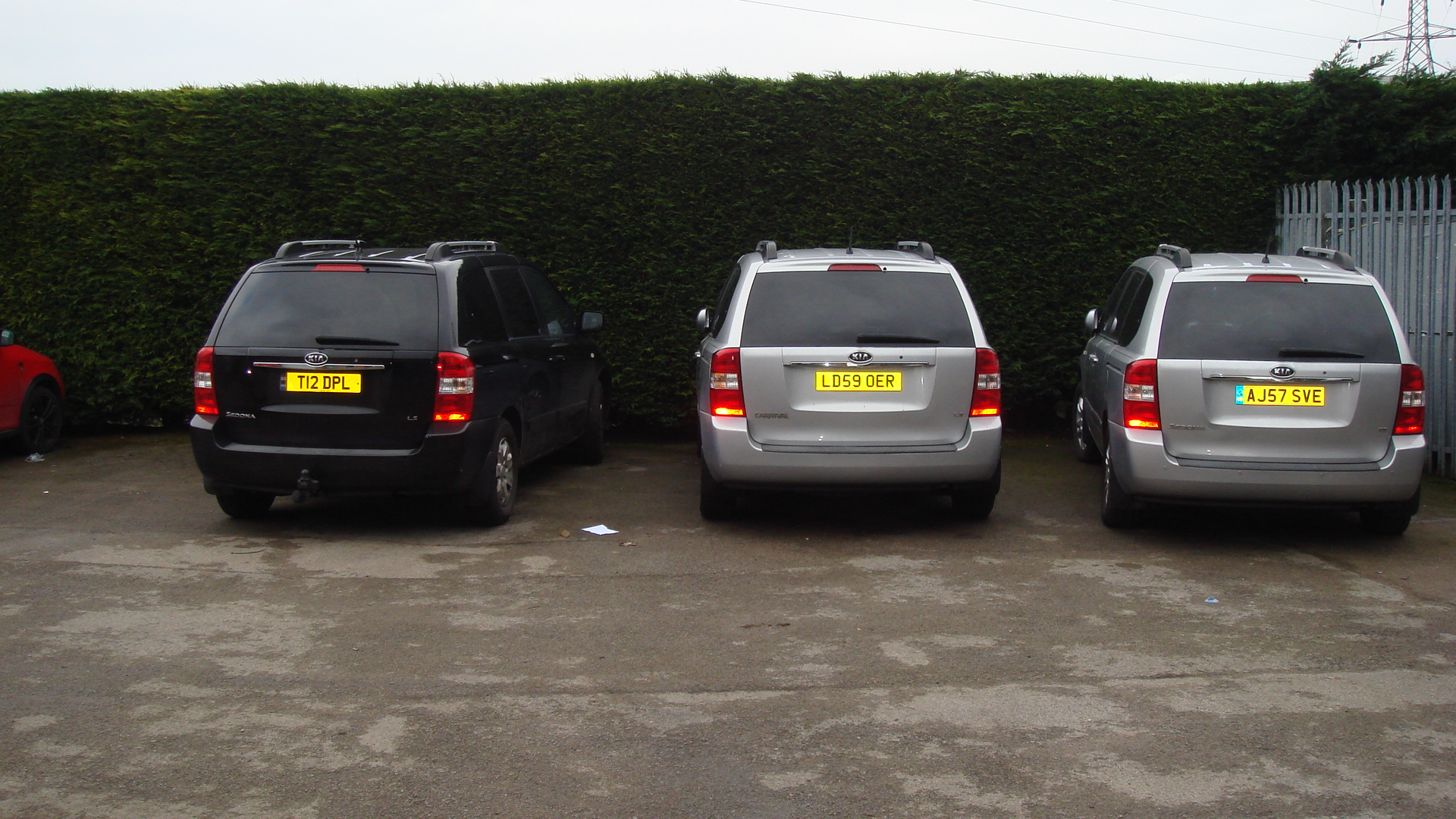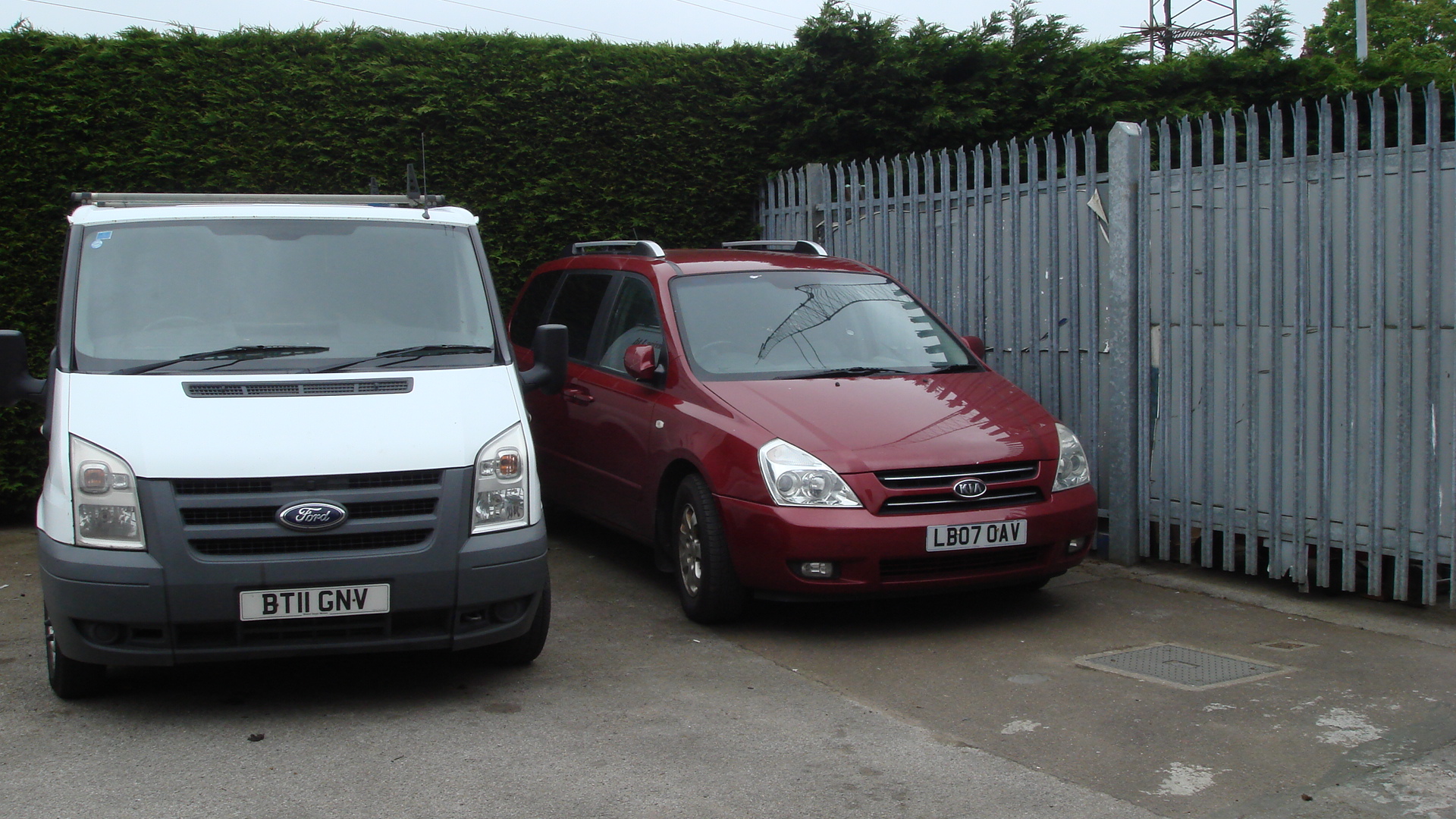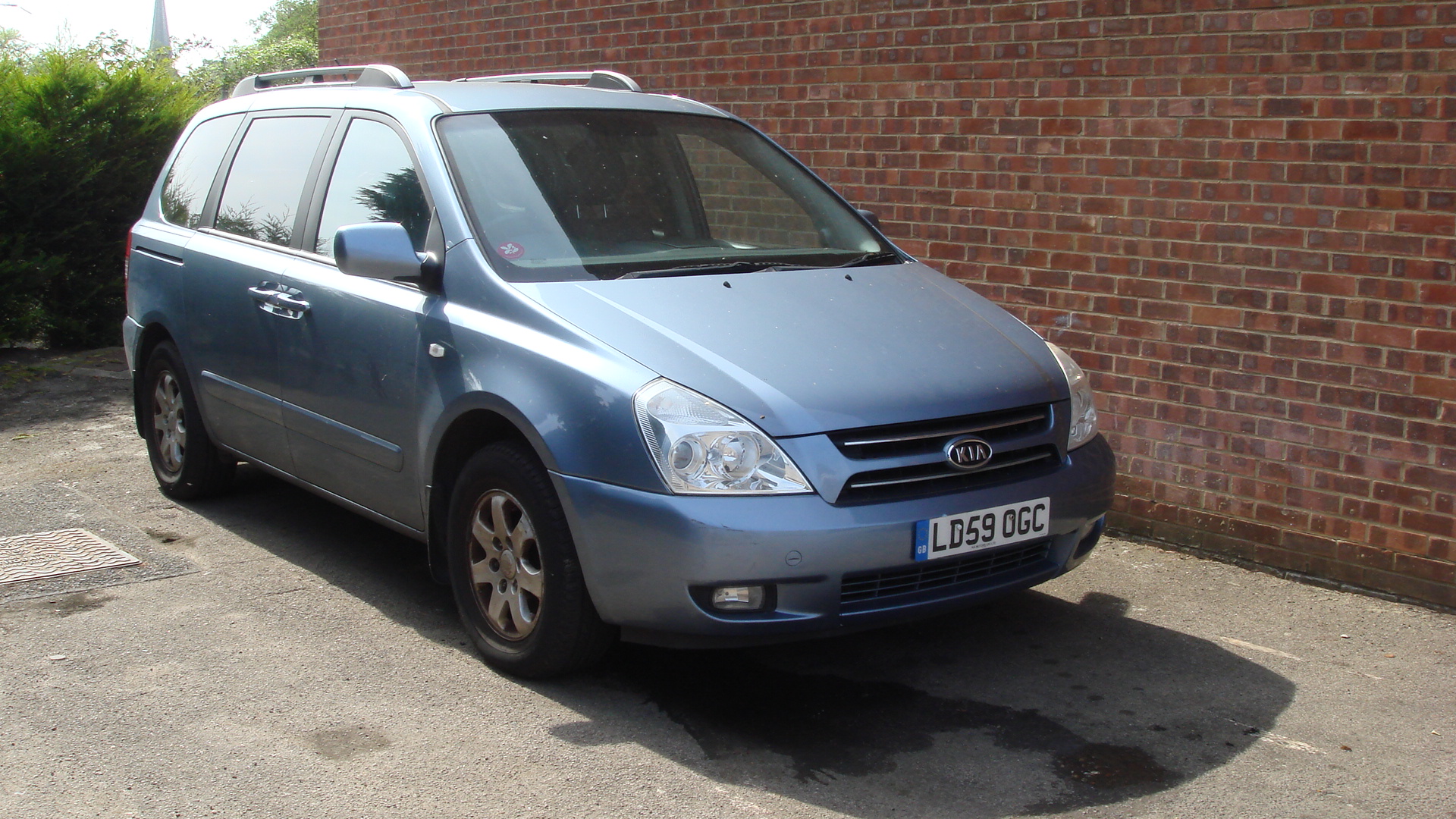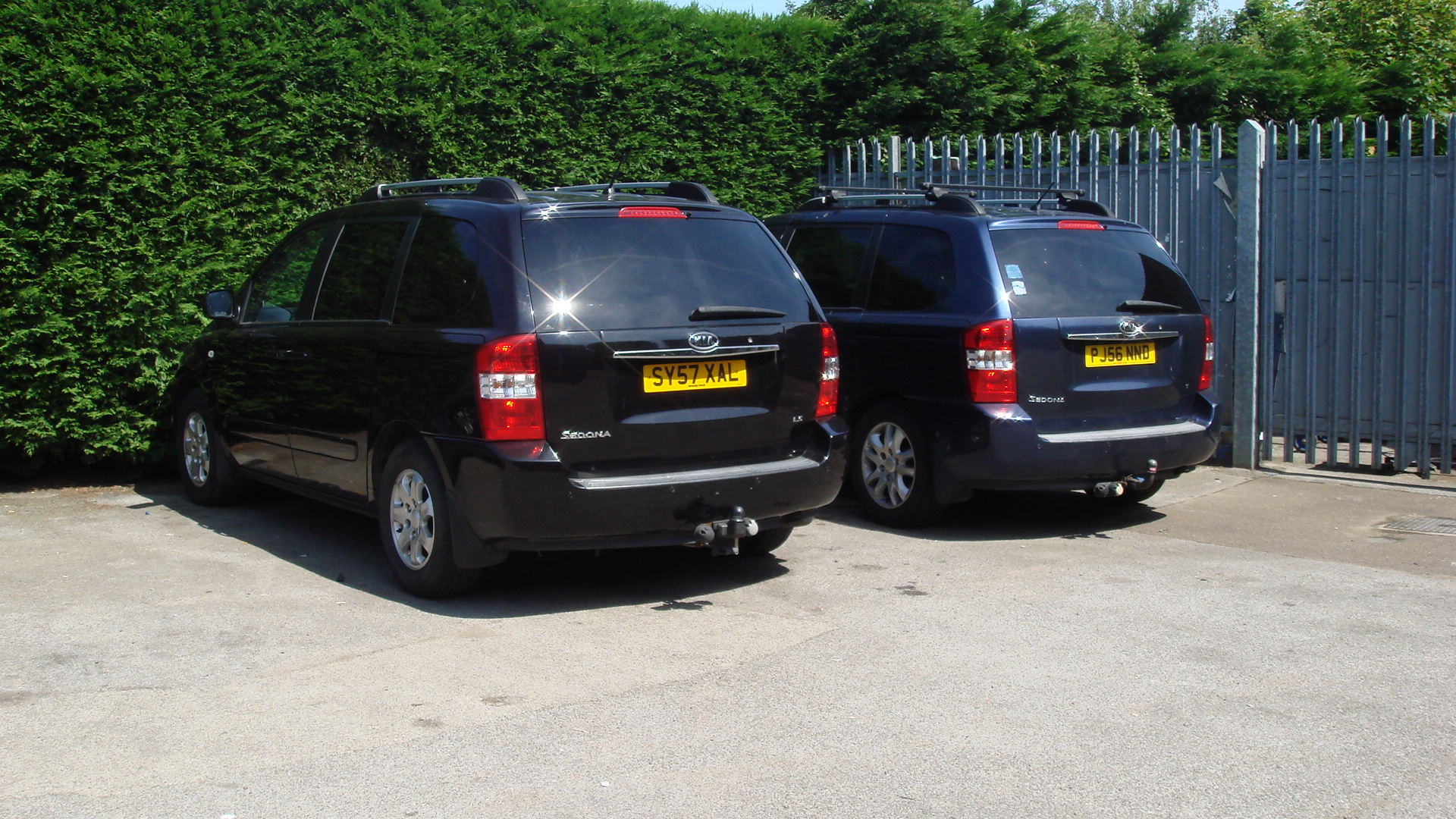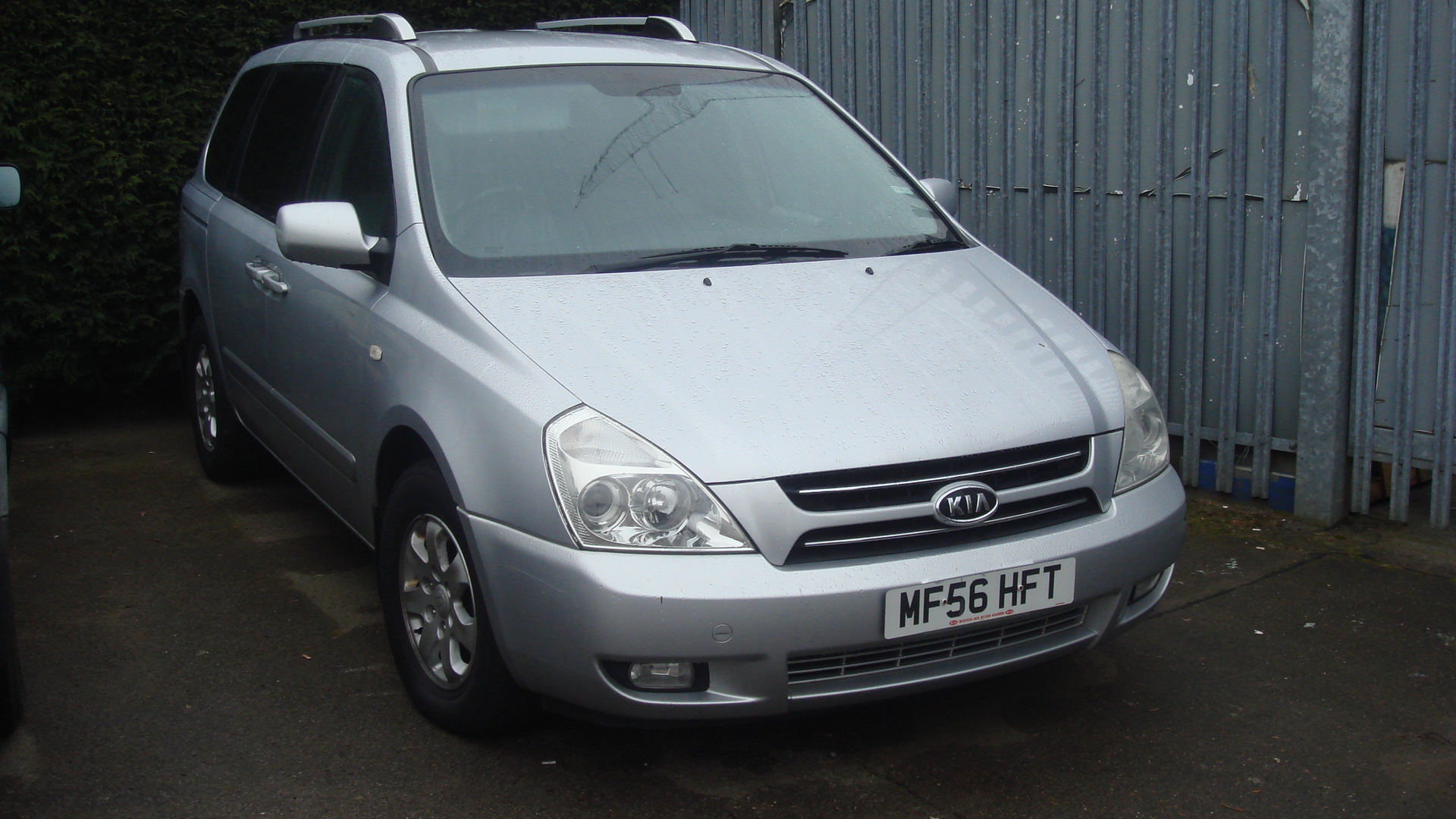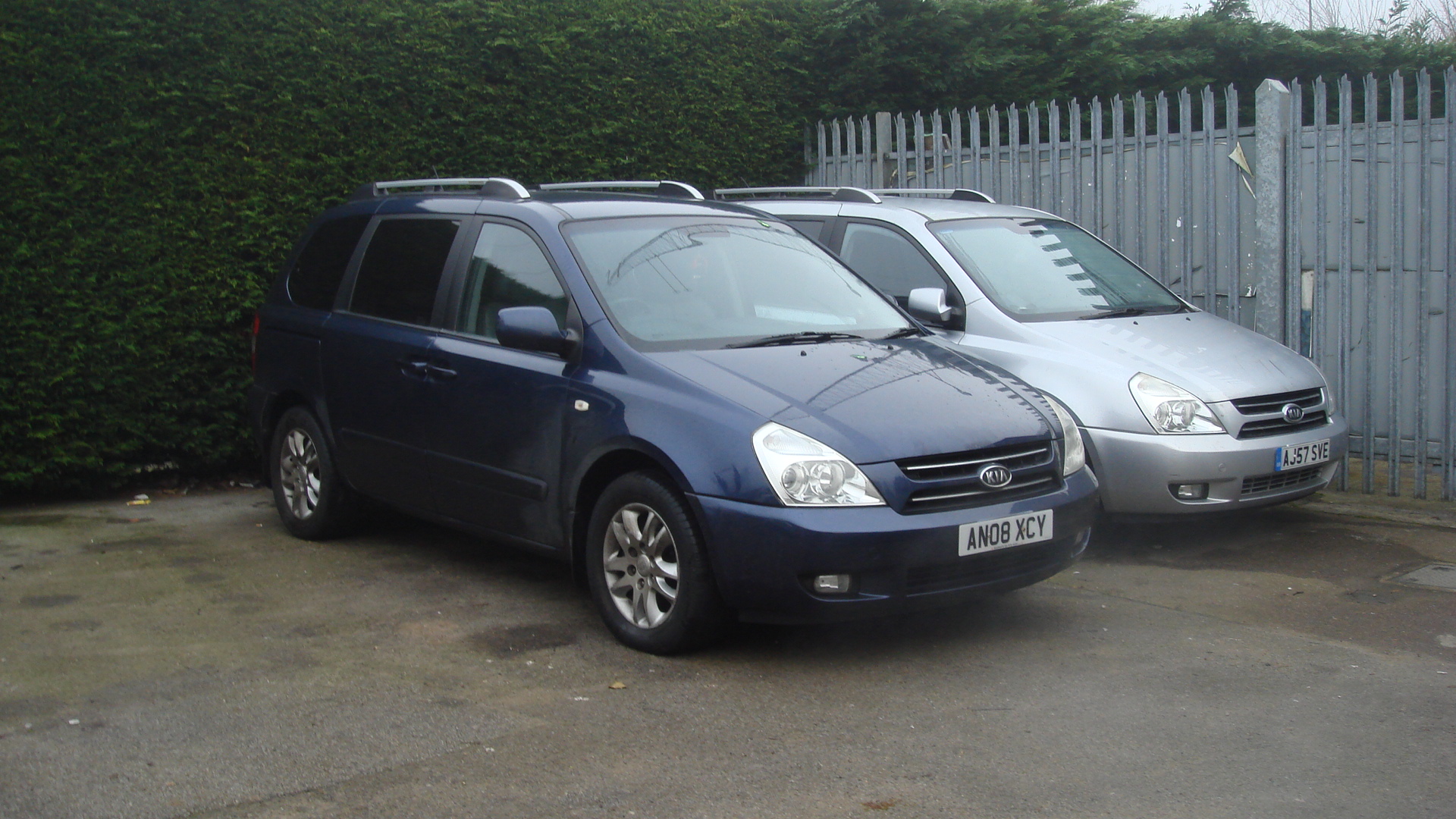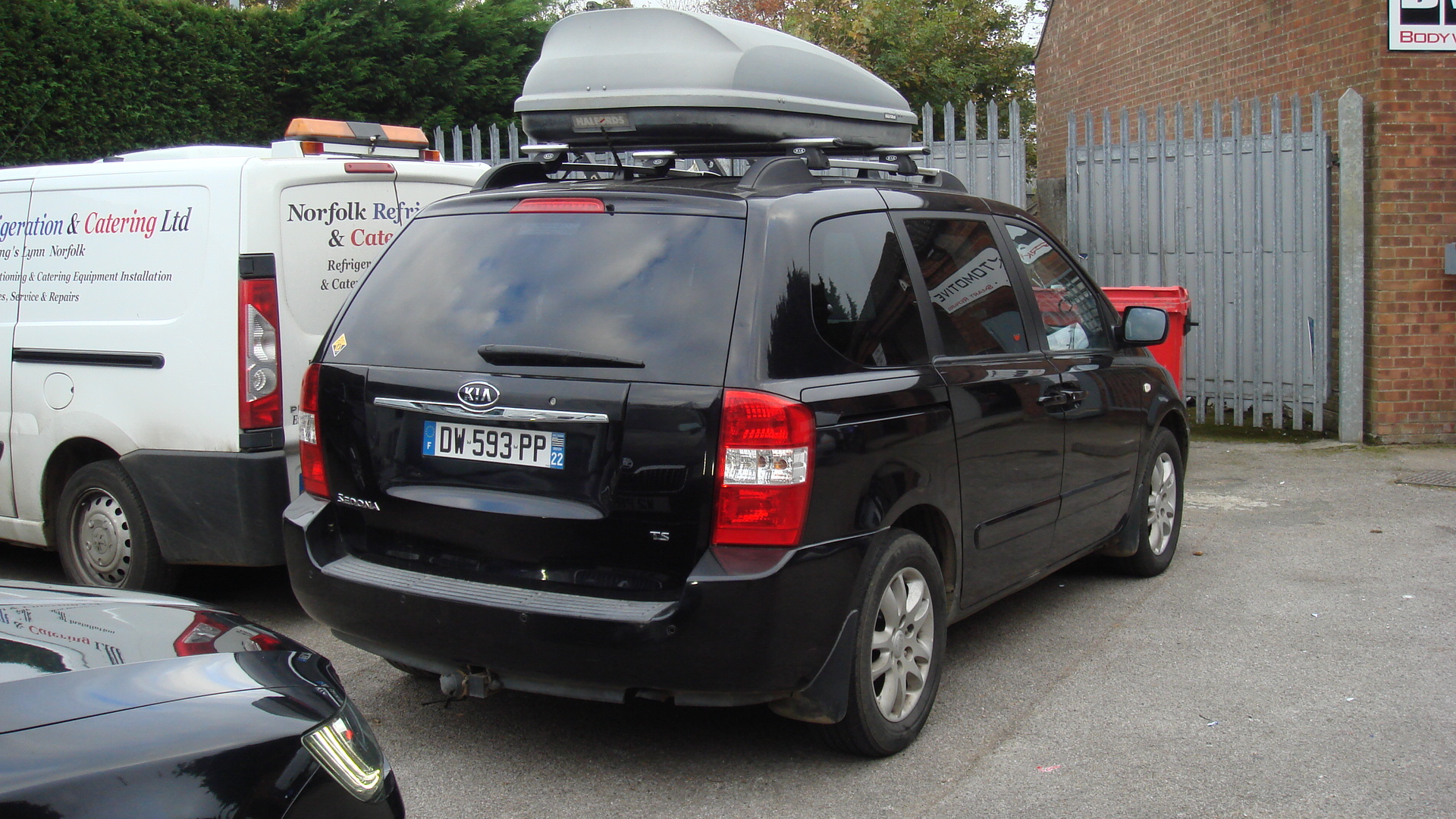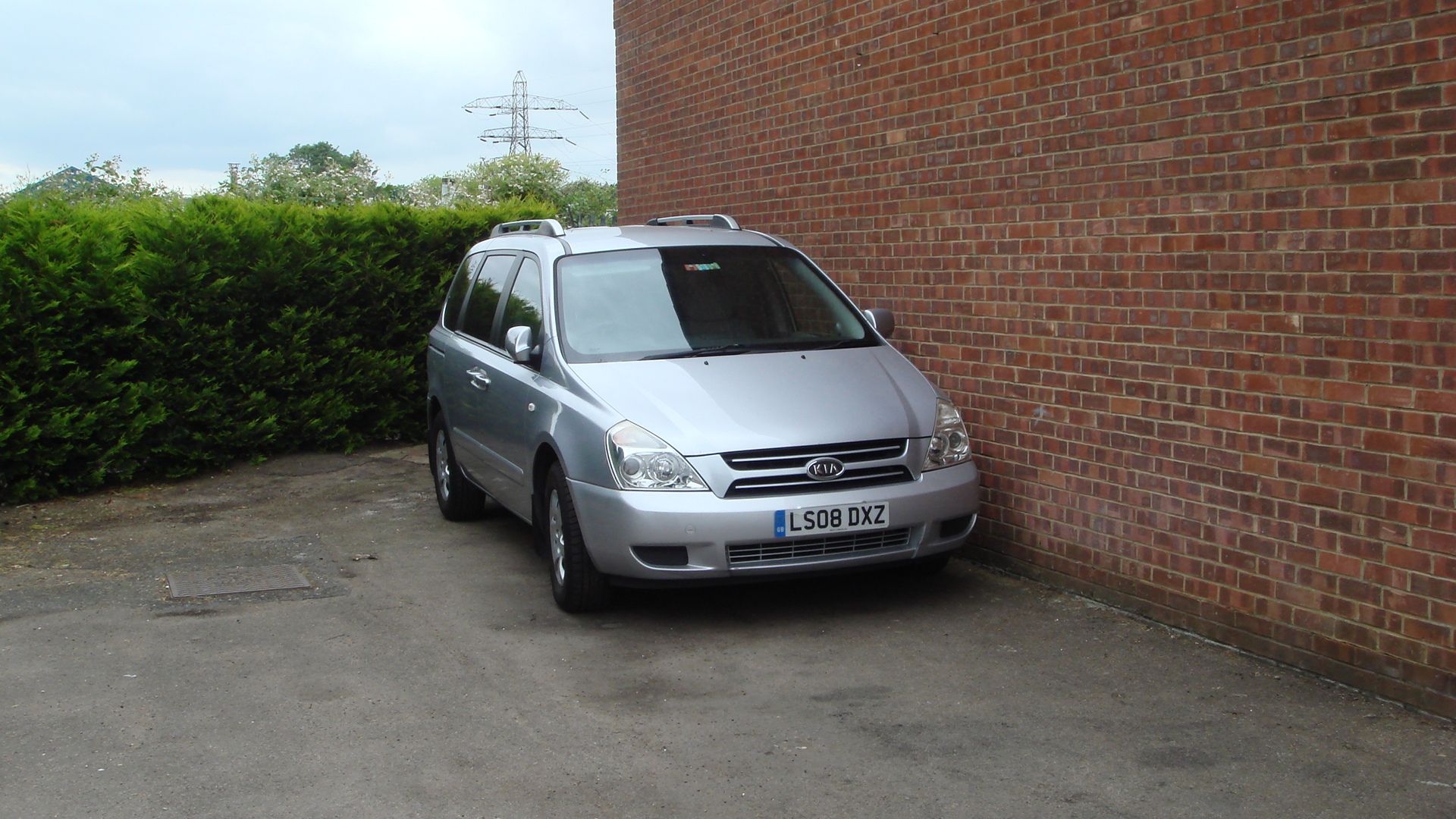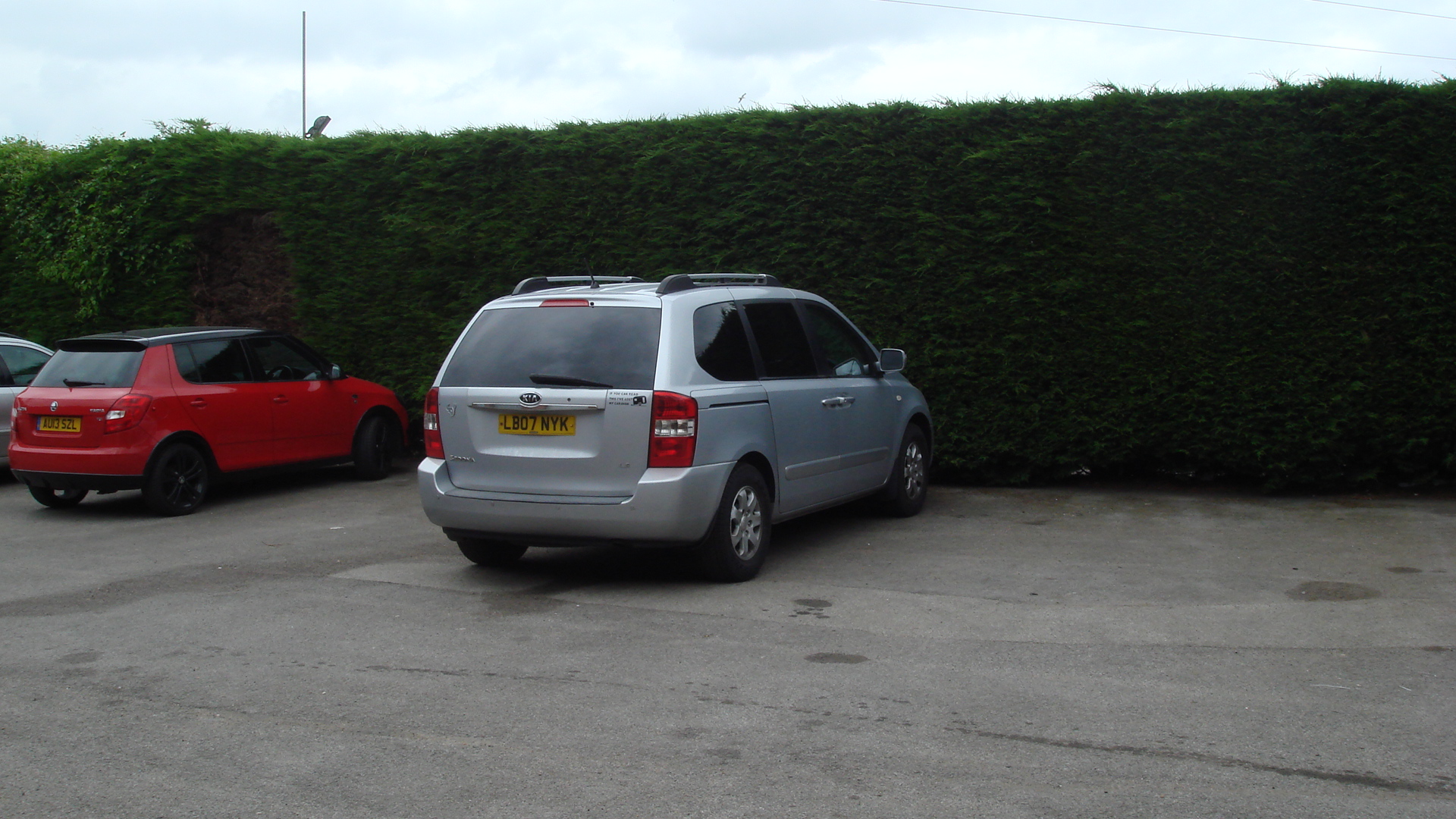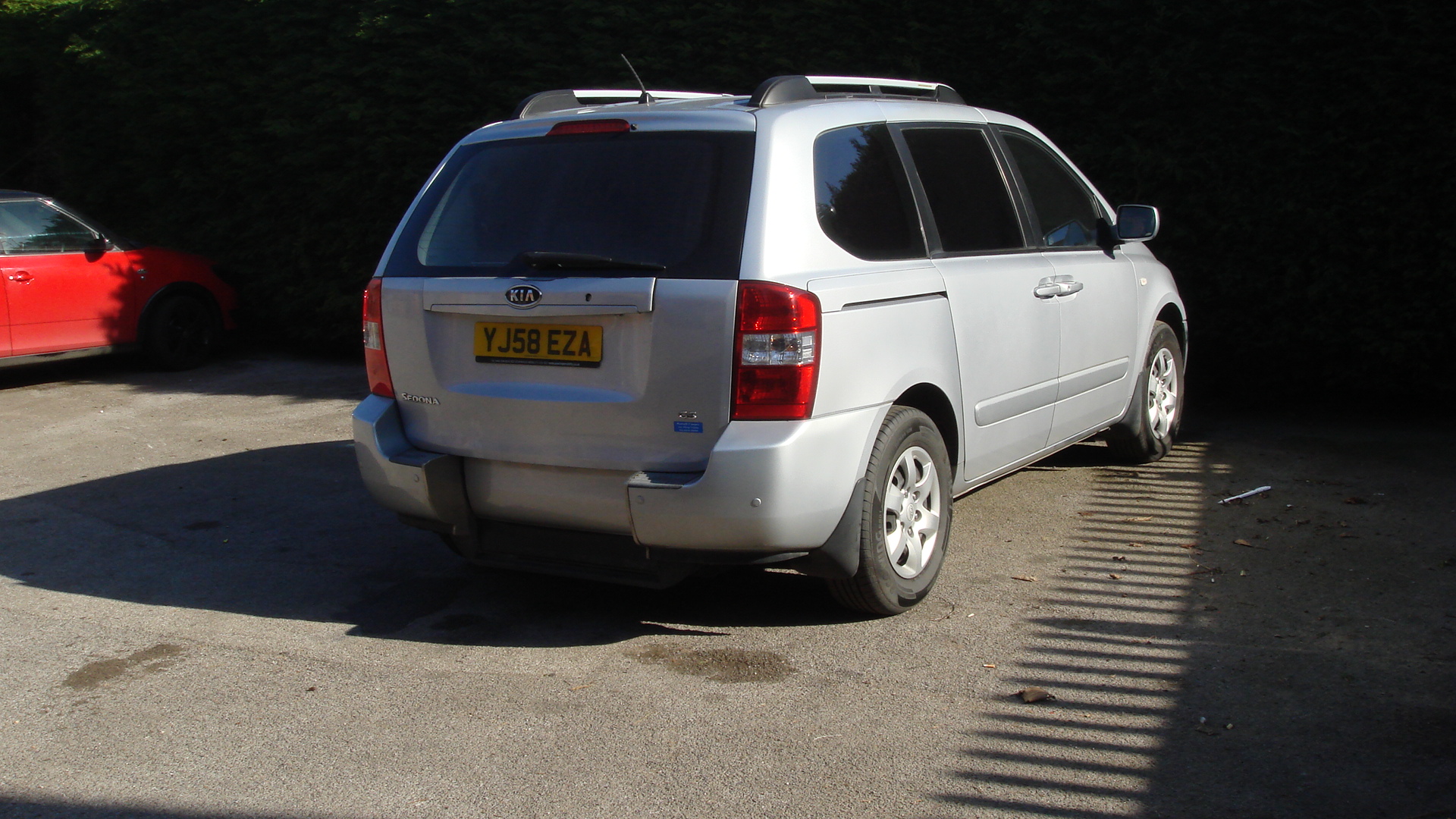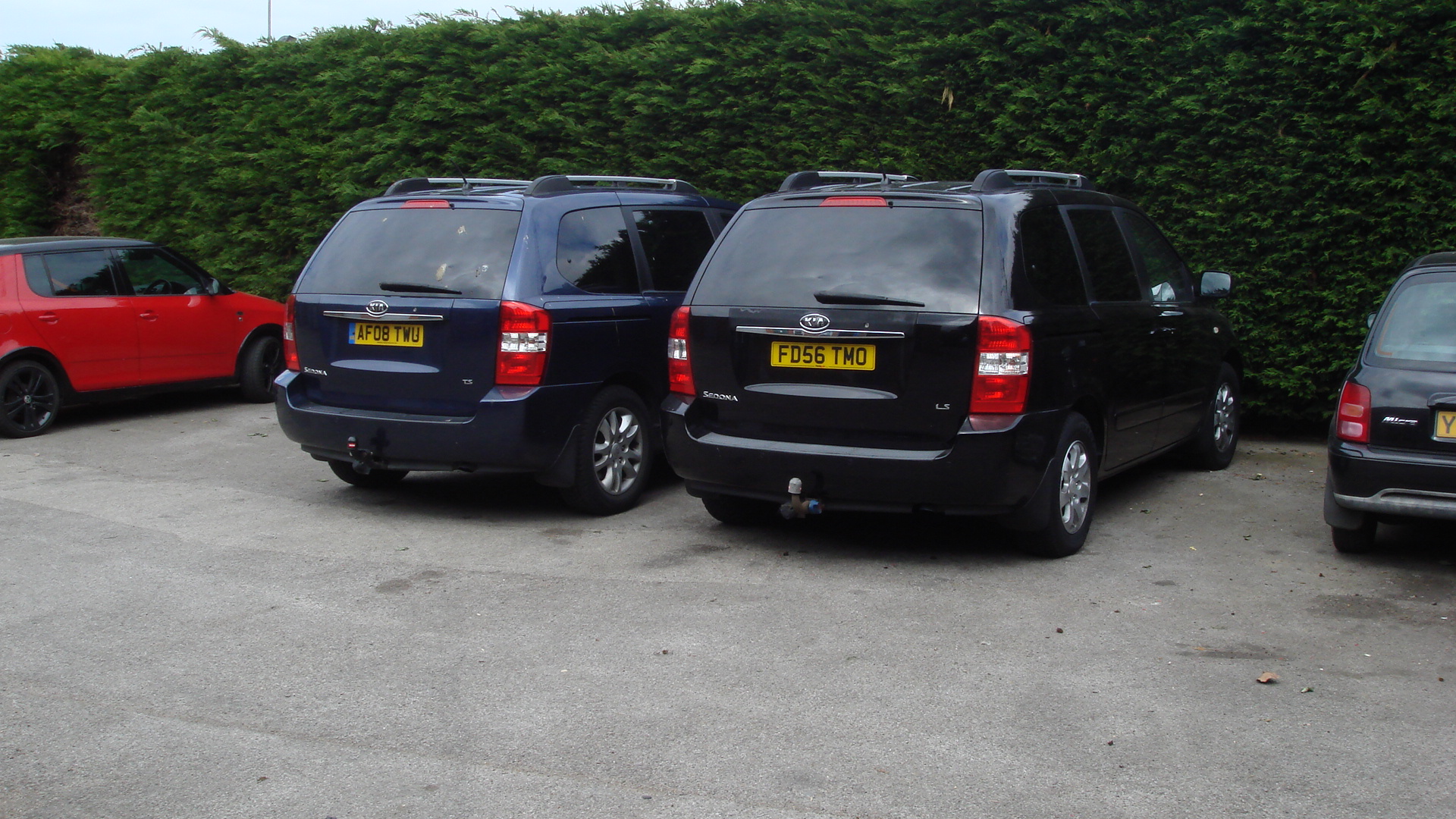 Kia Sedona 2.9 CDTi oil pump duplex idle gear (up-rated) £250 inc UK postage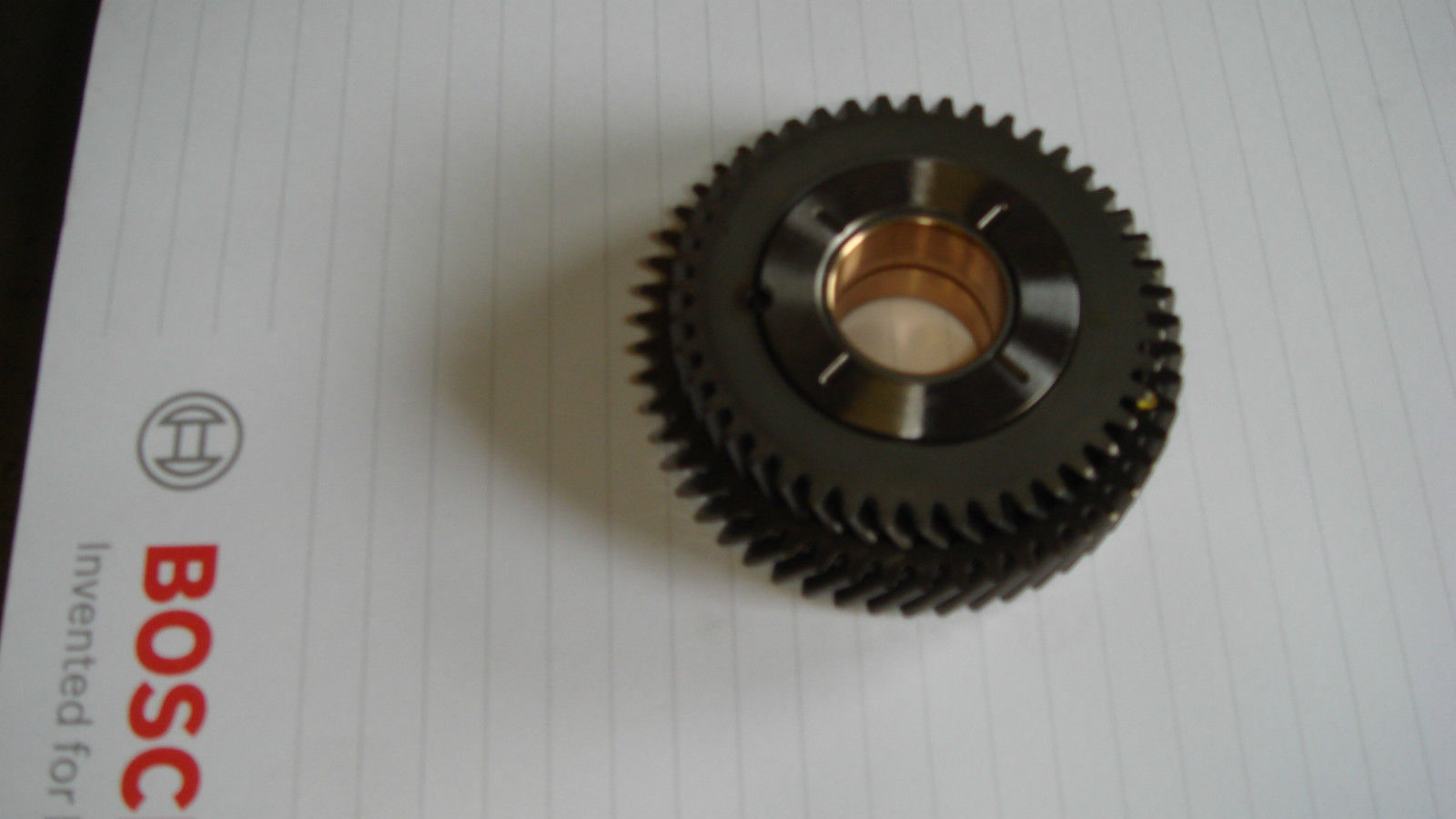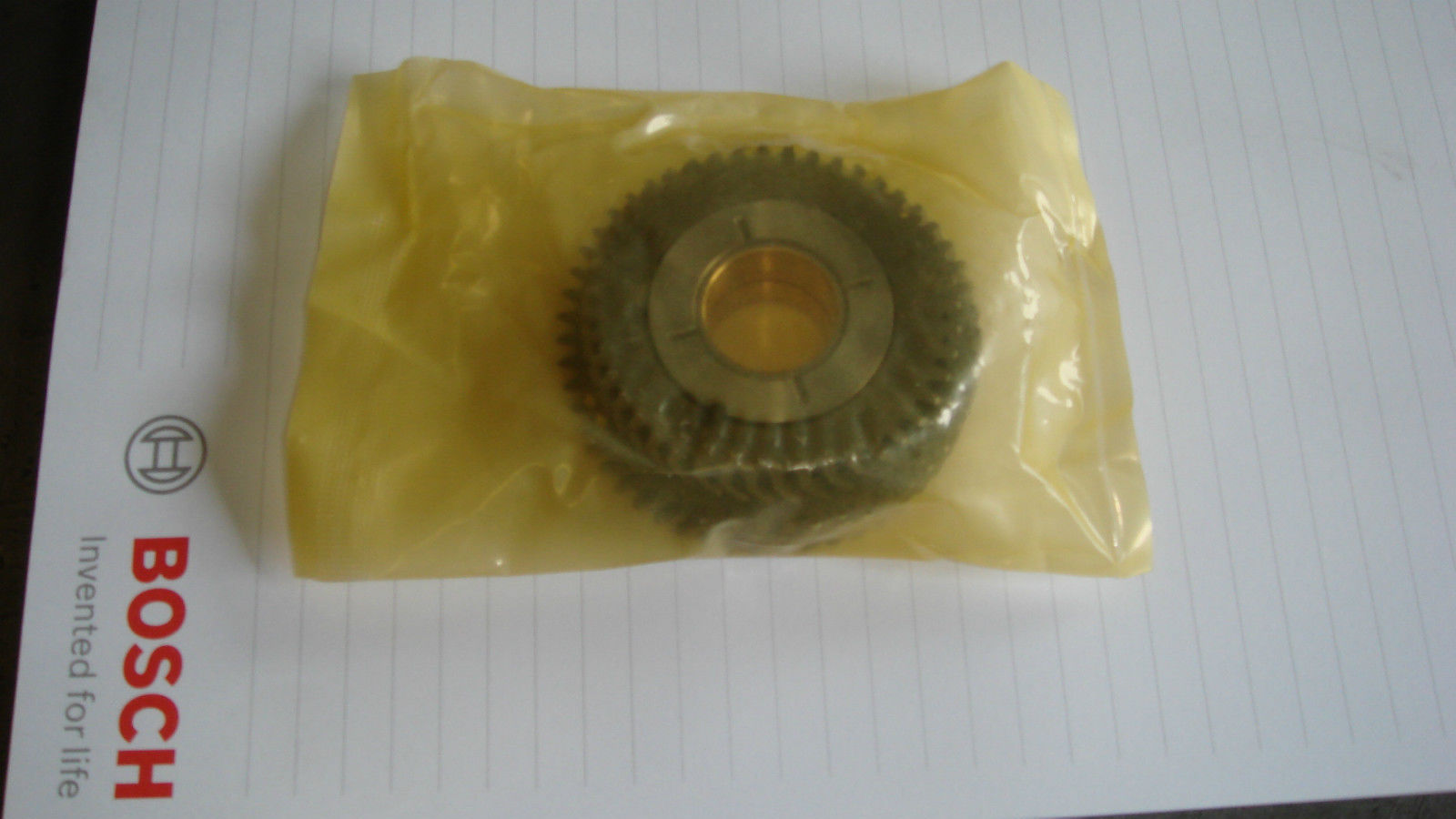 Up-rated oil pump duplex idle gears to fit Kia Sedona 2.9 CDTi 2005 (56) > 2010.
We have had 250 of these gears specially made using a Ferritic Nitrocaburizing process (chip proof).
The gears have a bronze internal wear bush for a long service life.
They have had both balance shaft timing marks cast into them before gear cutting.
These are a direct upgraded substitute for Kia part.
We will ship these out Freepost to any UK mainland postcode.
Kia Sedona 2.9 CDTi (J3 > 2006-2010 onwards) fixed price service costs! Including labour at our workshop at King's Lynn PE301PH
Oil & Filter 6.6 ltrs 10-40w API spec £70
Full engine service, oil & filter, air filter, diesel filter and all other checks and adjustments £150
Hand polish and re-shell crankshaft (at standard size) with Kyoto main shells £1080
OE spec Cam-belt kit including rollers and new tensioner £450
Turbo cartridge (28200-4X900) including oil and filter change £751
Injectors each R03902D including electronic programming £185
Injectors set of four R03902D £740
Five Button remote control (PLIP), supplied and programmed to your vehicle £150
We are equipped with GDS (Main Dealer spec) diagnostic equipment, we can enact any repair to 2006 > onwards Kia 2.9 CDTi Sedonas.
Ring Peter on 01553 782929 if you would like a quote for any repair!
ECU re-map 185BHP to 195BHP with more MPG £200
To sum up... The more you do of one thing, the better you get at it! The same members of staff here, have had thousands and thousands of Kia 2.9CDTi J3 engines apart in our workshop over an eight year plus period. We have seen and rectifyed every conceivable fault. If a customer is committed to the vehicle repair. We have the tools, parts and more importantly the knowledge to enact any repair at a sensible cost.
(date information written)