Hydrovane Single Phase
Our vehicle repair workshop system in 240 volt.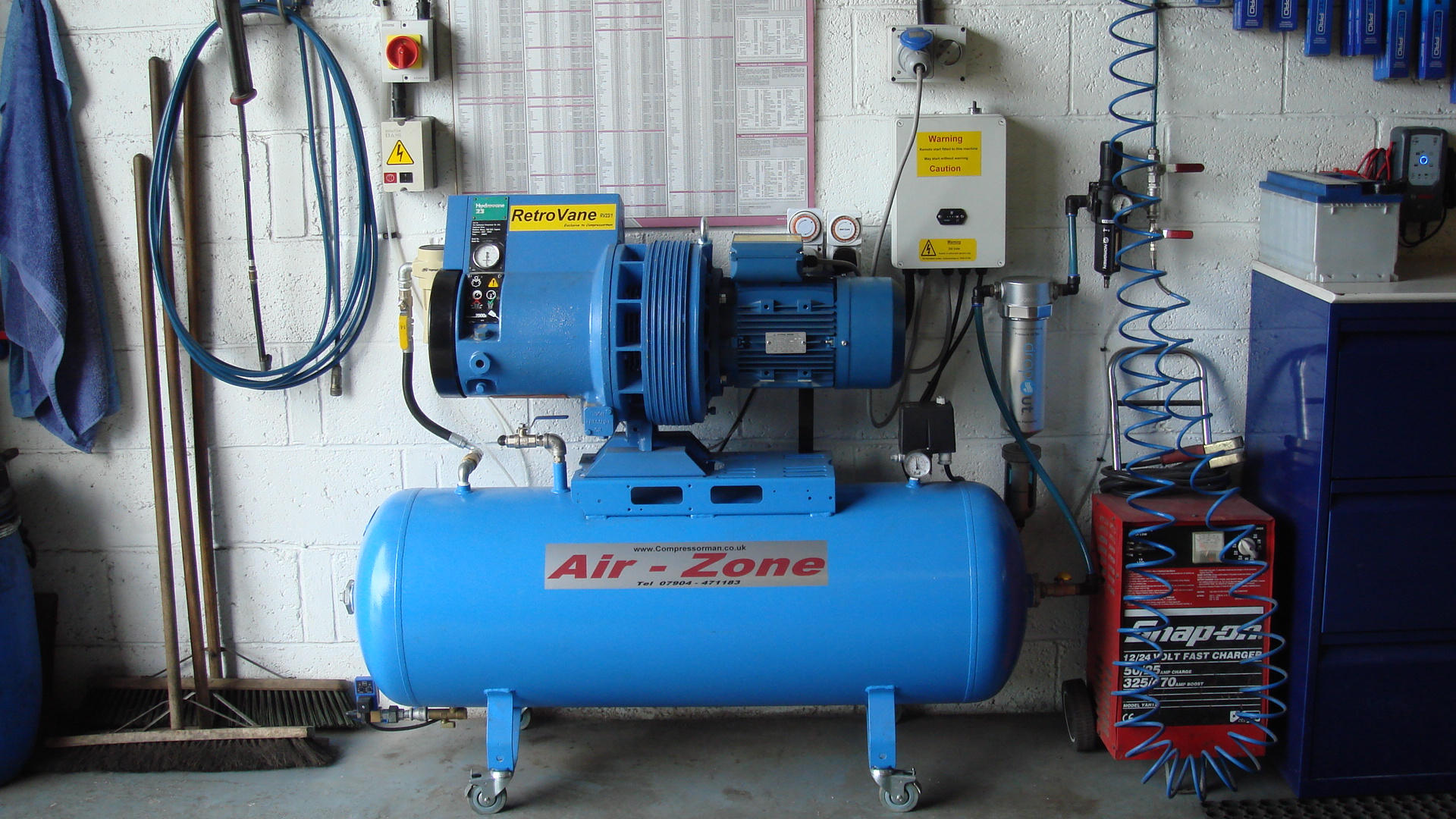 (No1) Hydrovane 23 3.7kw 8 bar Single phase compressor on 200ltr receiver. Airhead heater, membrane drop out filter and control gear!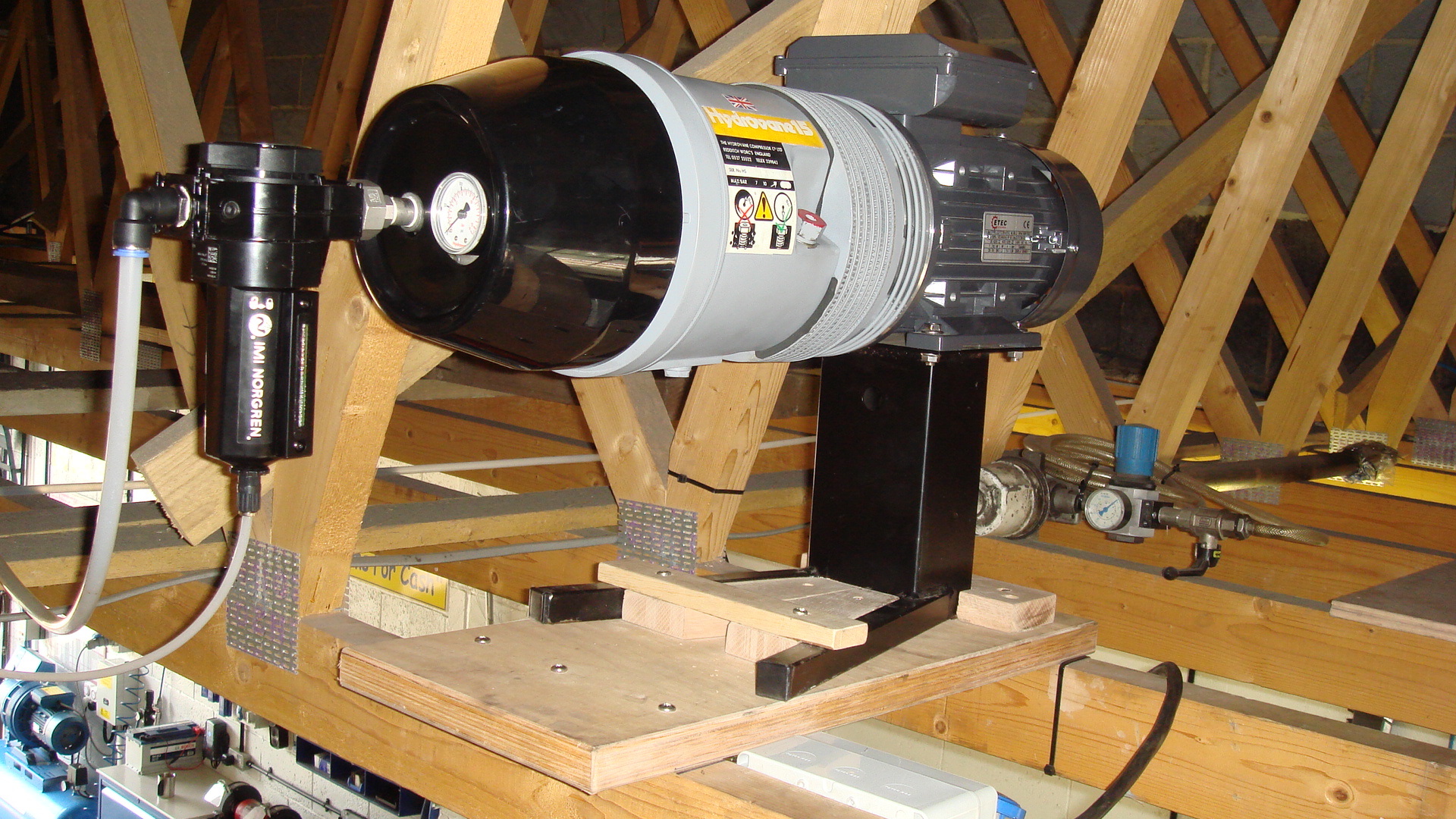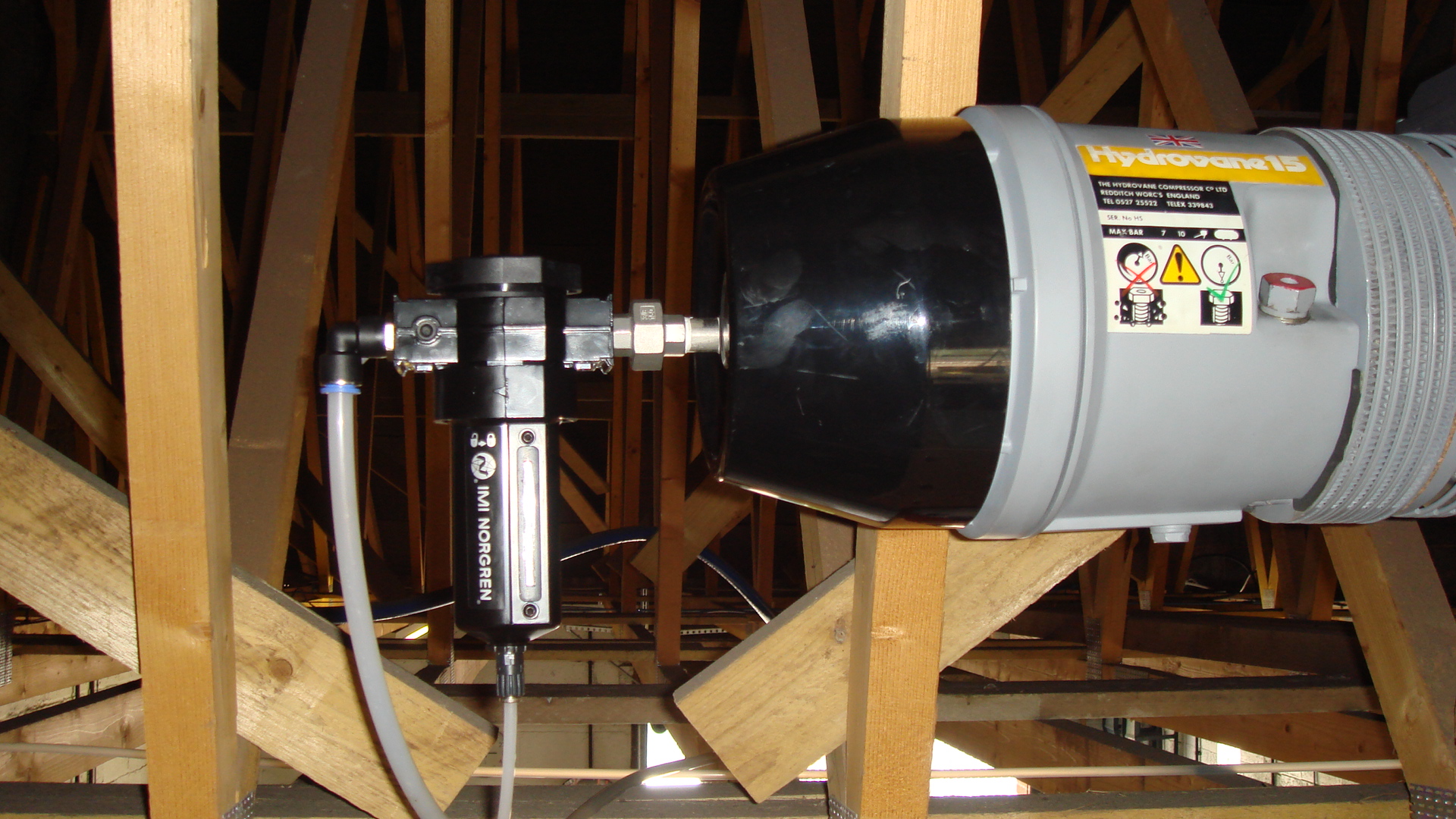 Look in corner of the (right hand) picture you can see No1 compressor from below.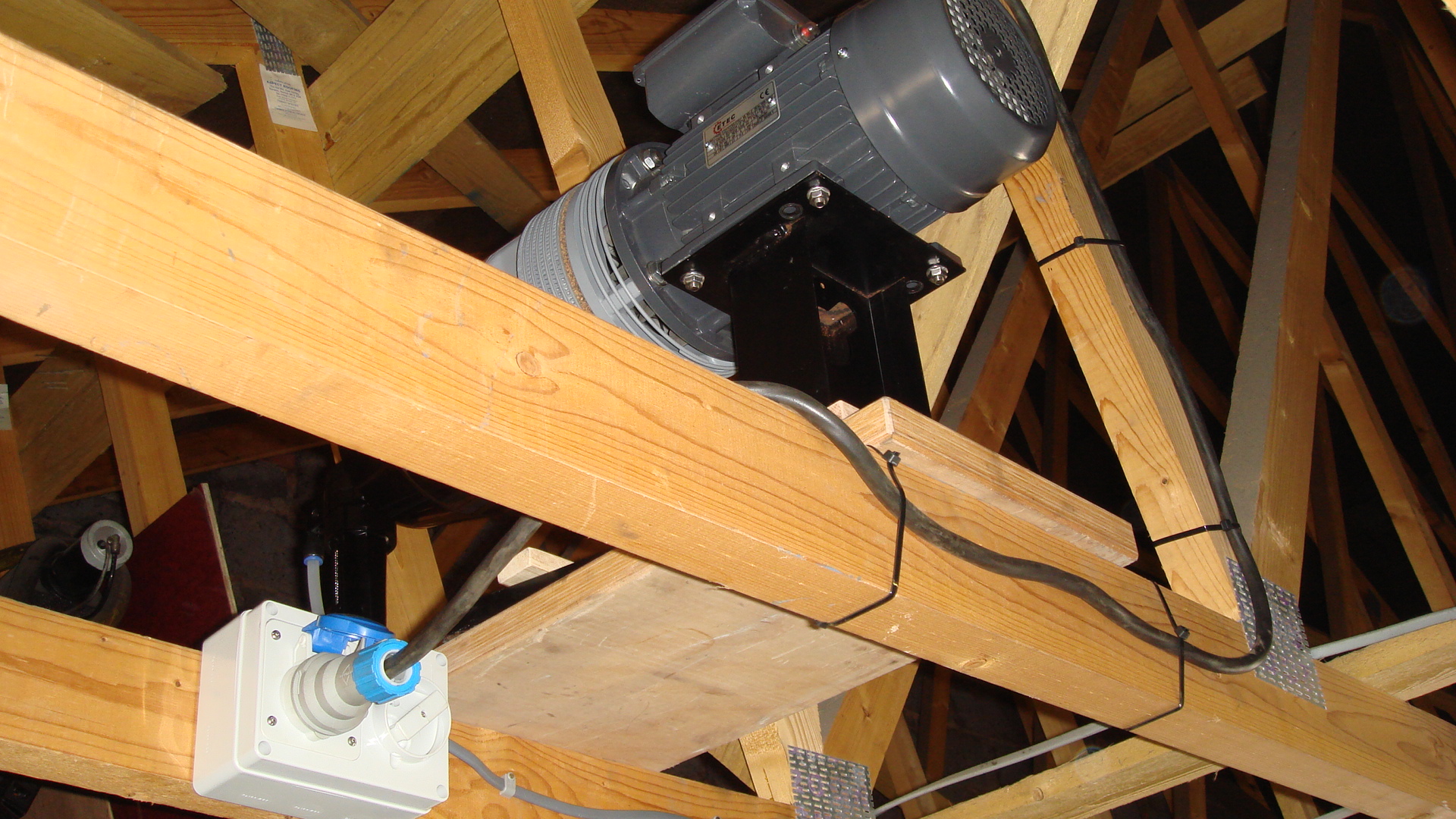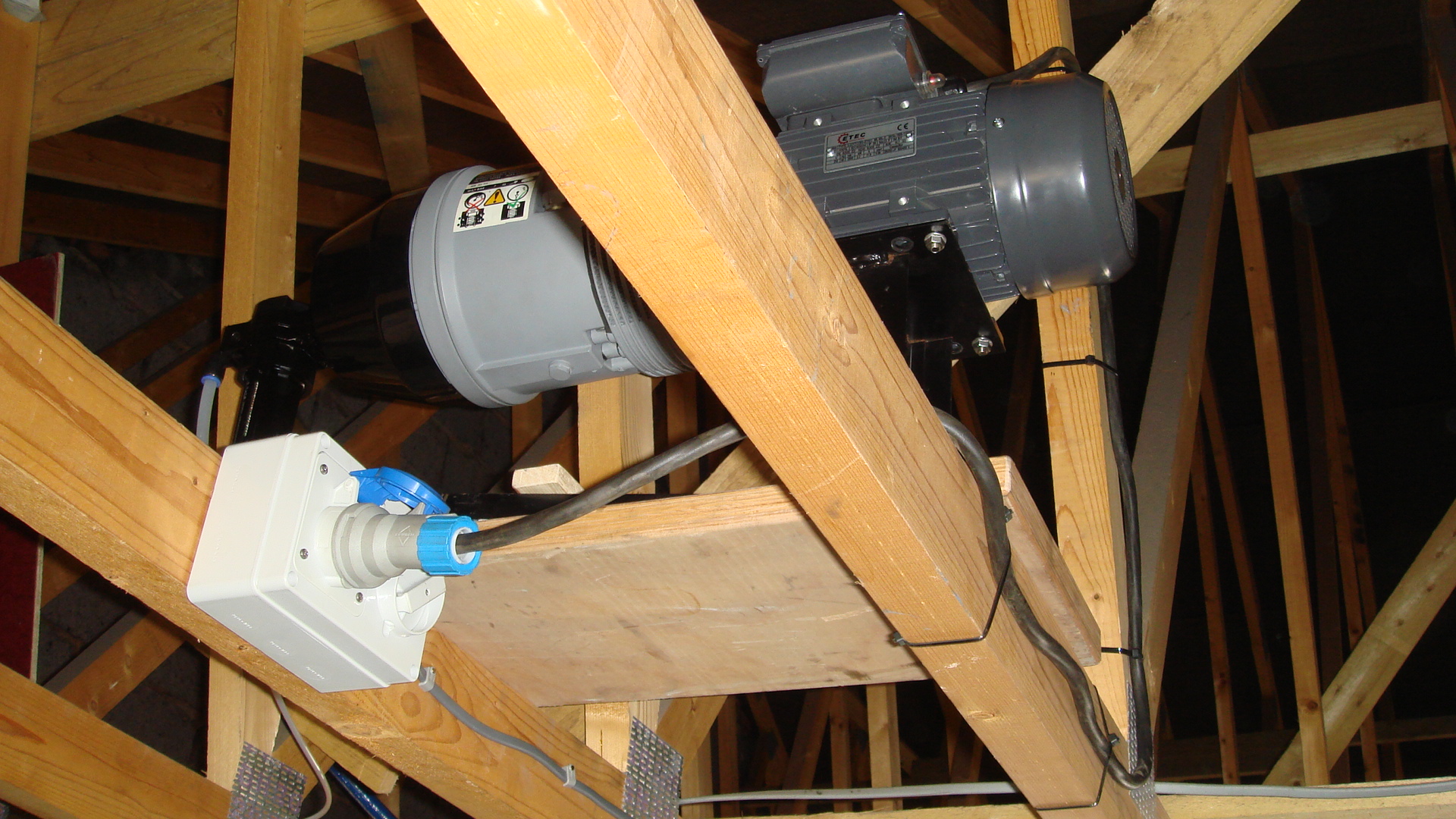 (No2) Hydrovane 15 2.2kw 7 bar airhead (16amp).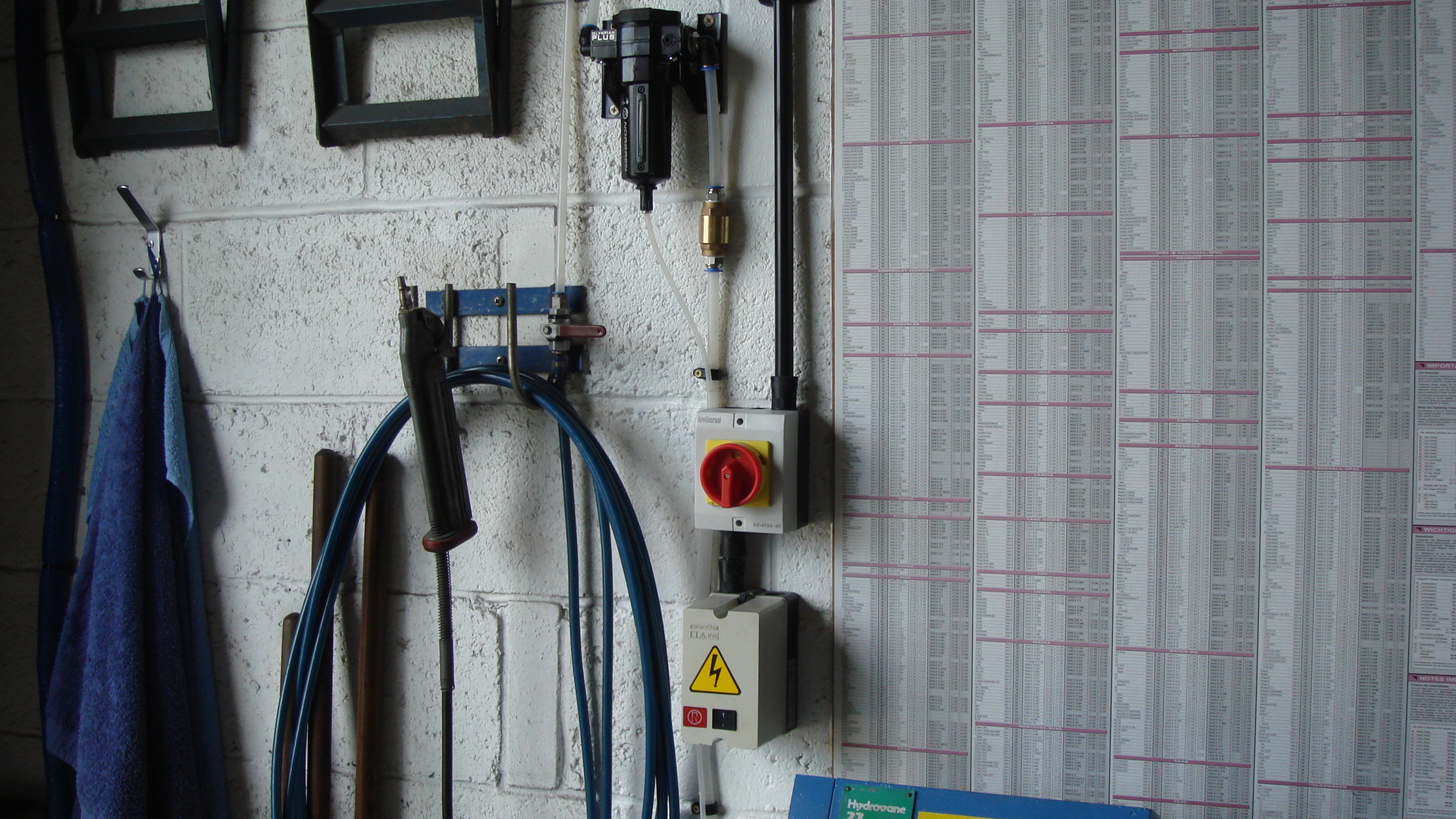 (No2) compressor start switch with incoming water separator.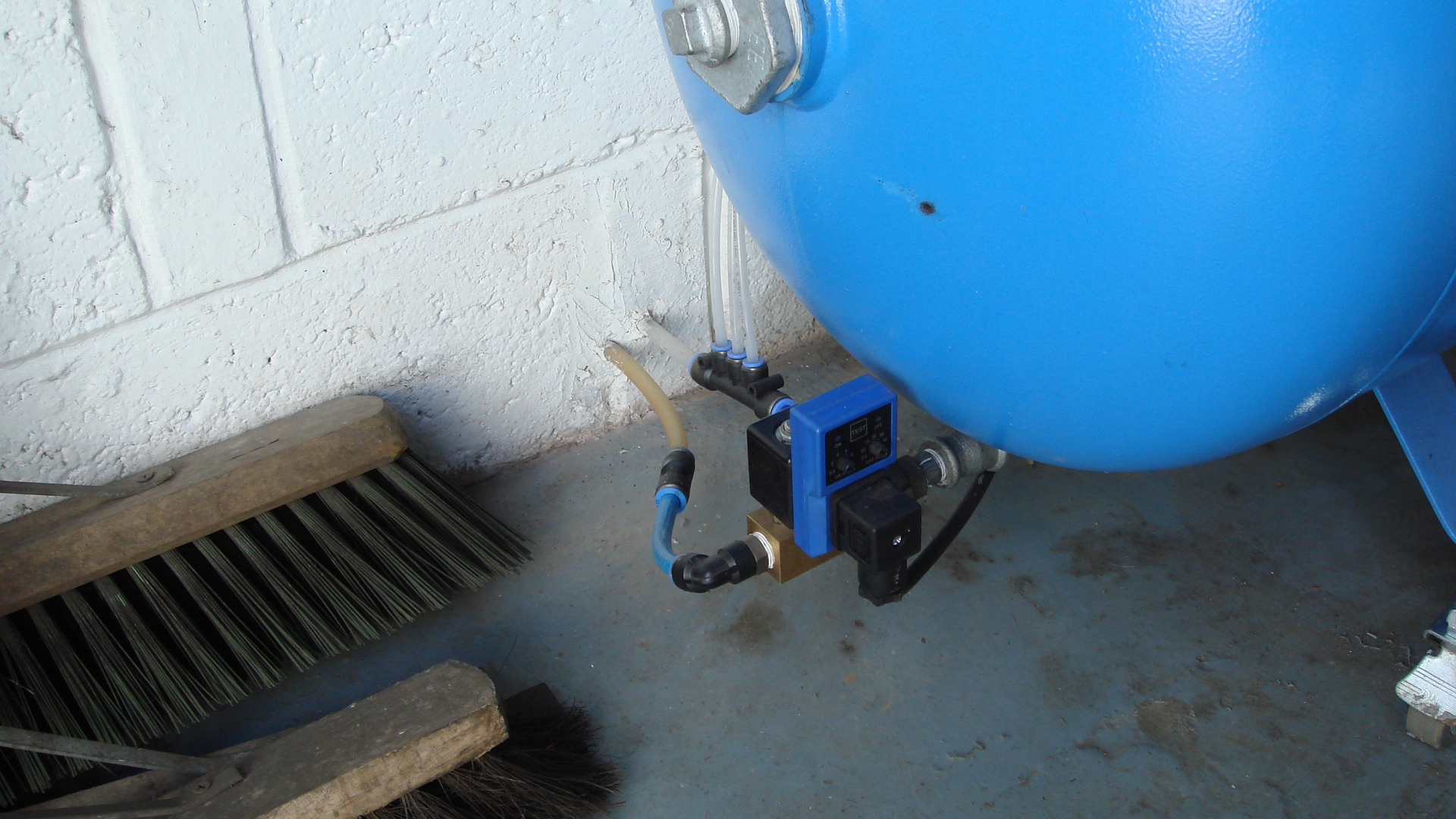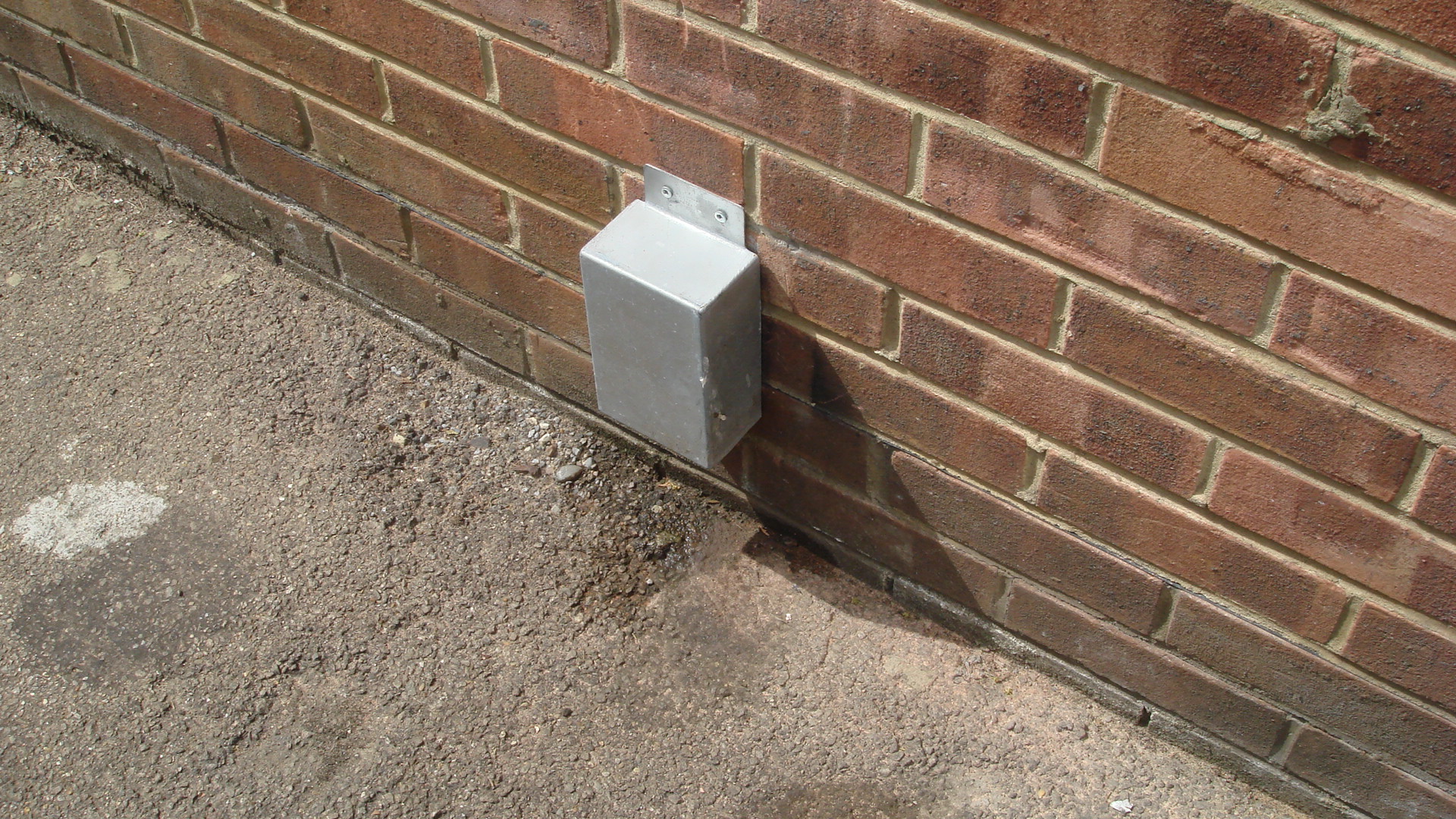 Automatic tank drain plus exterior vent.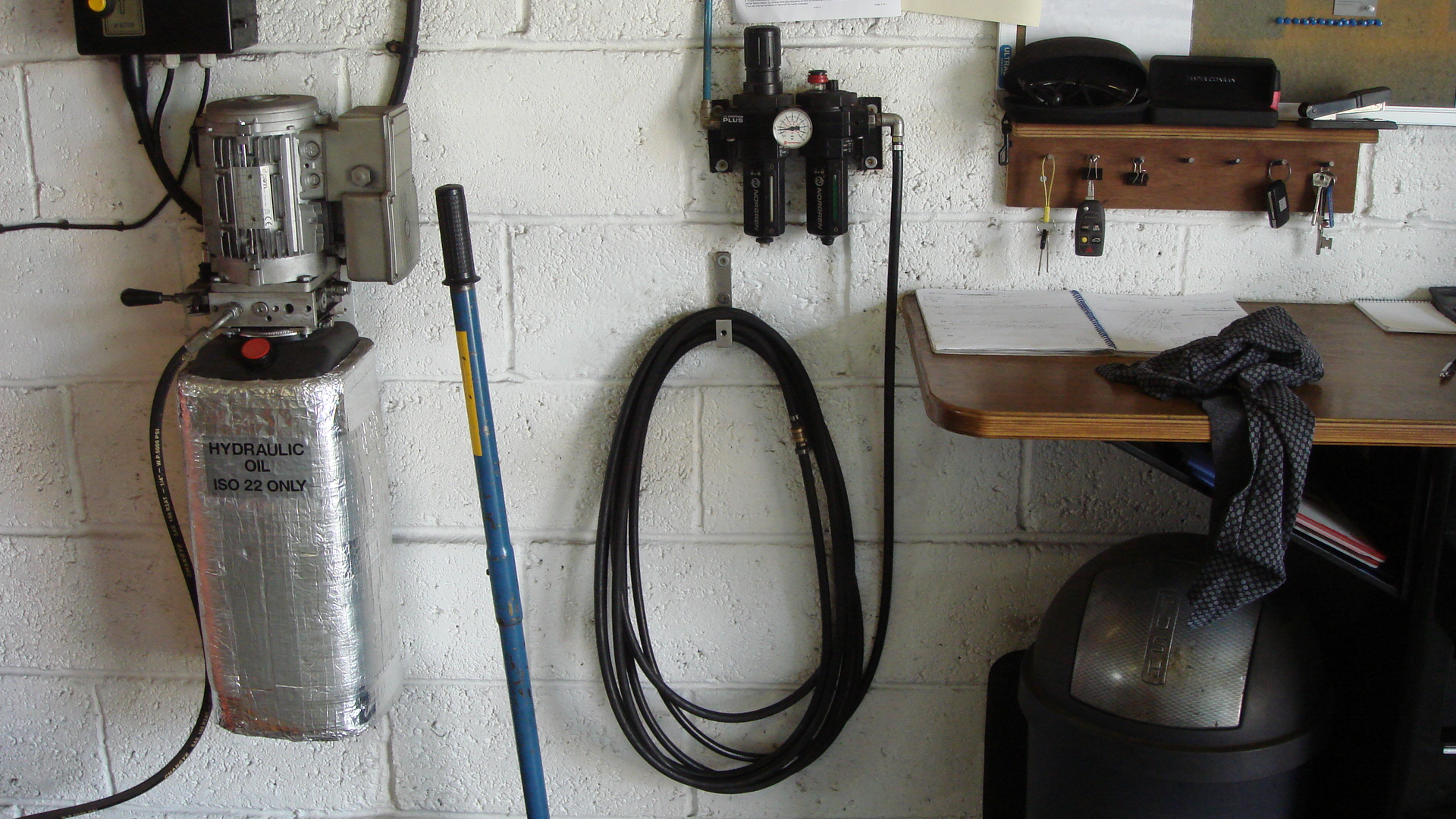 Output regulator with oiler.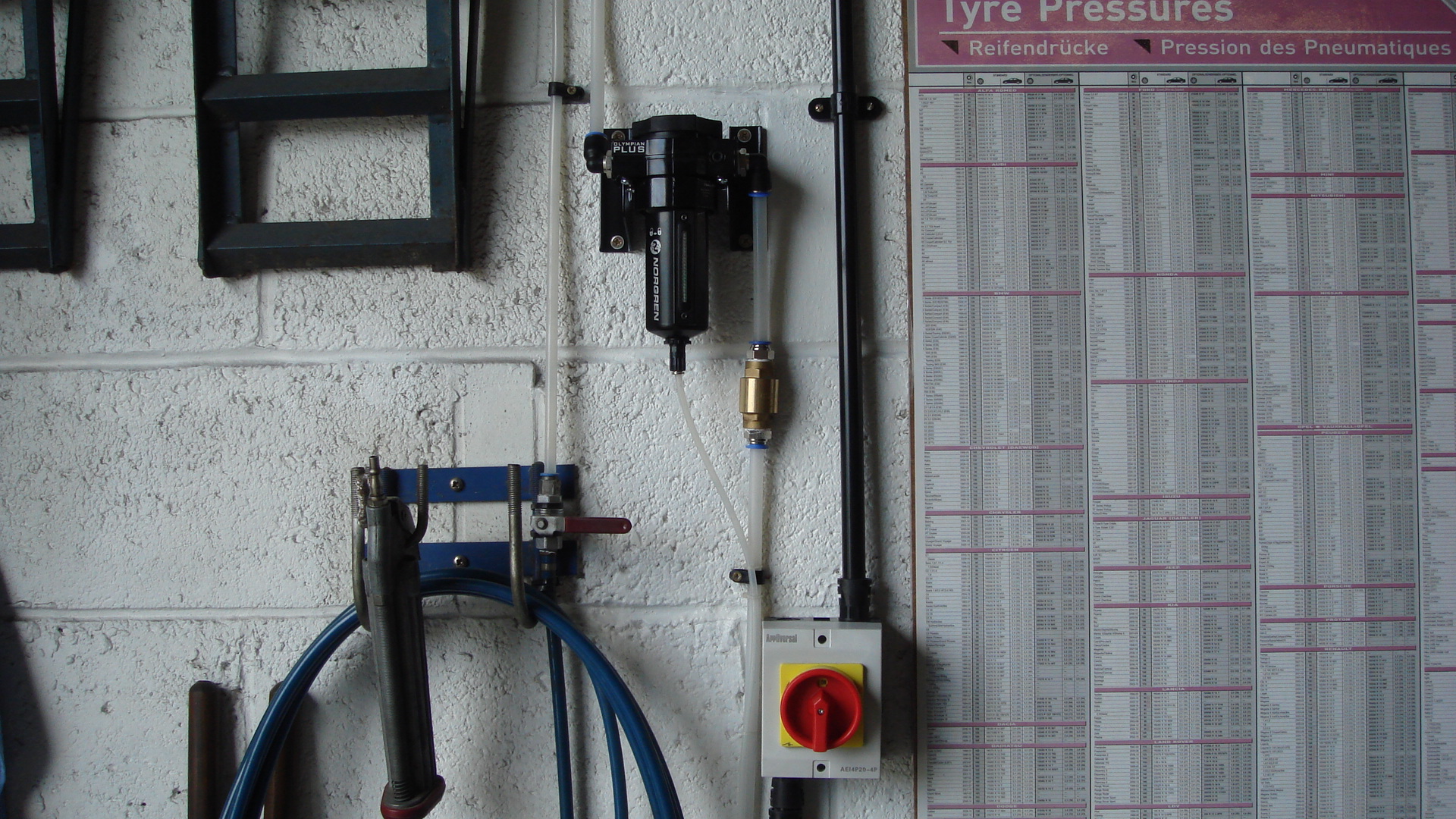 (No2) compressor incoming separator with one way valve.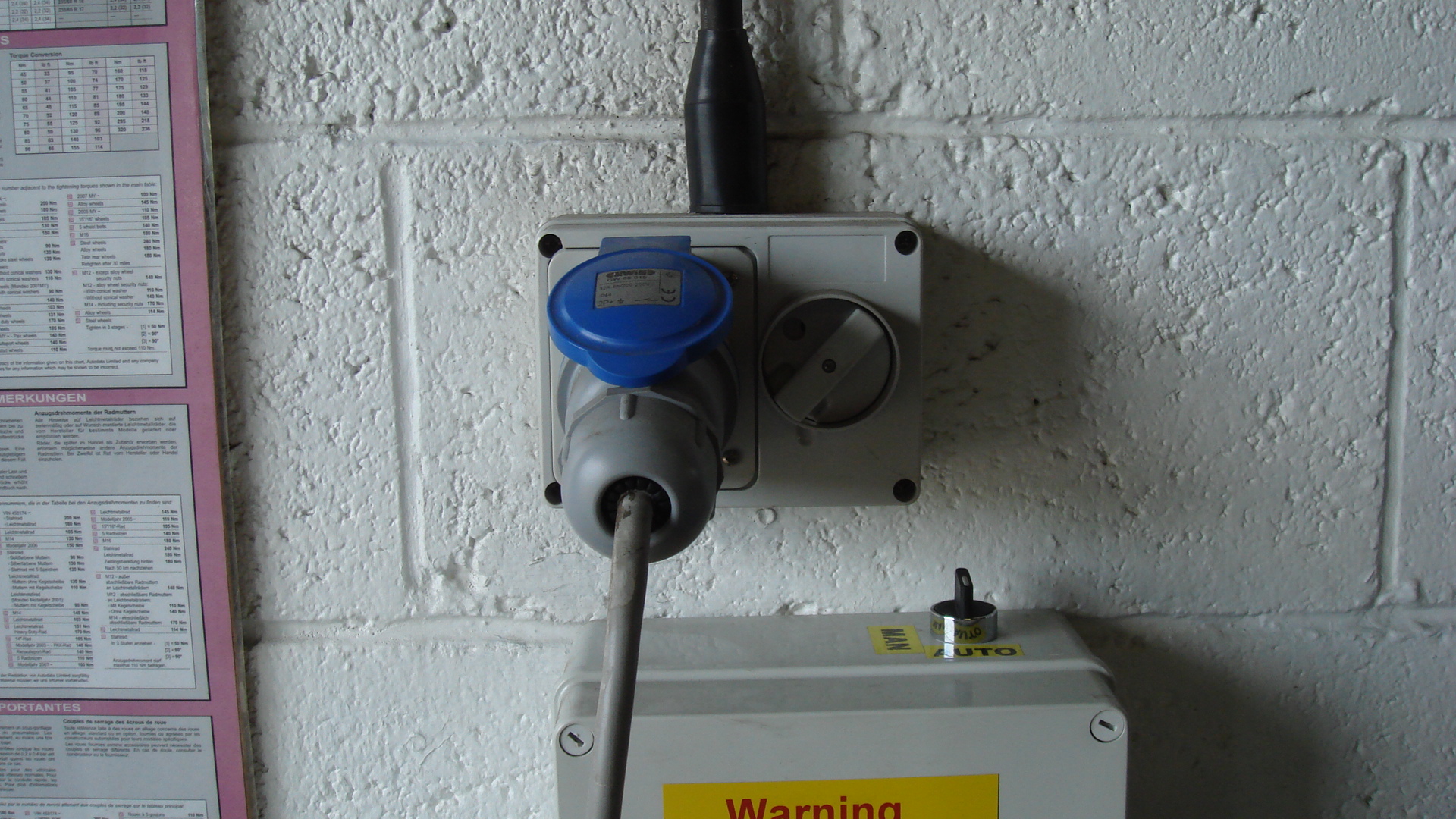 (No1) compressor 32amp supply socket.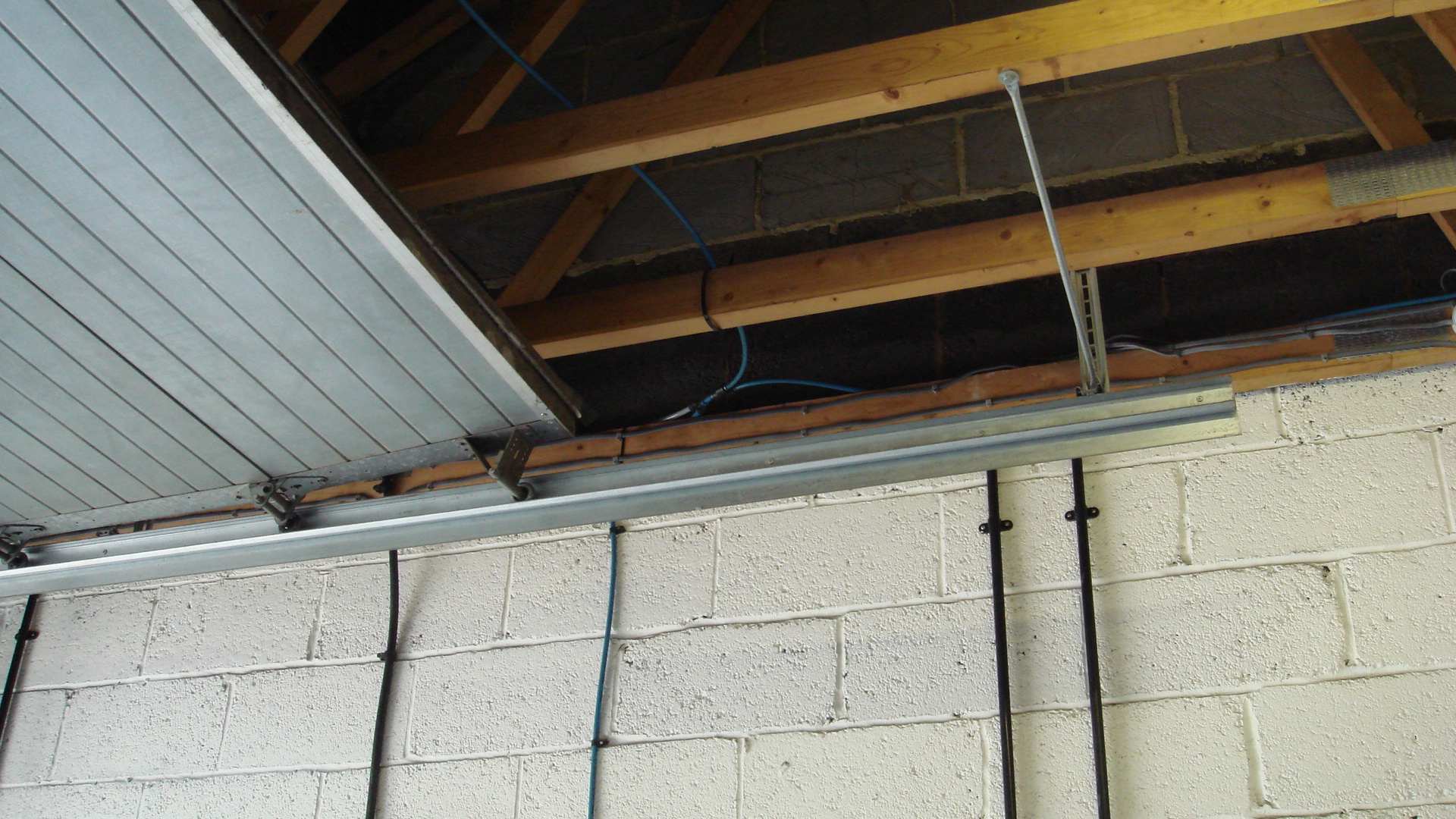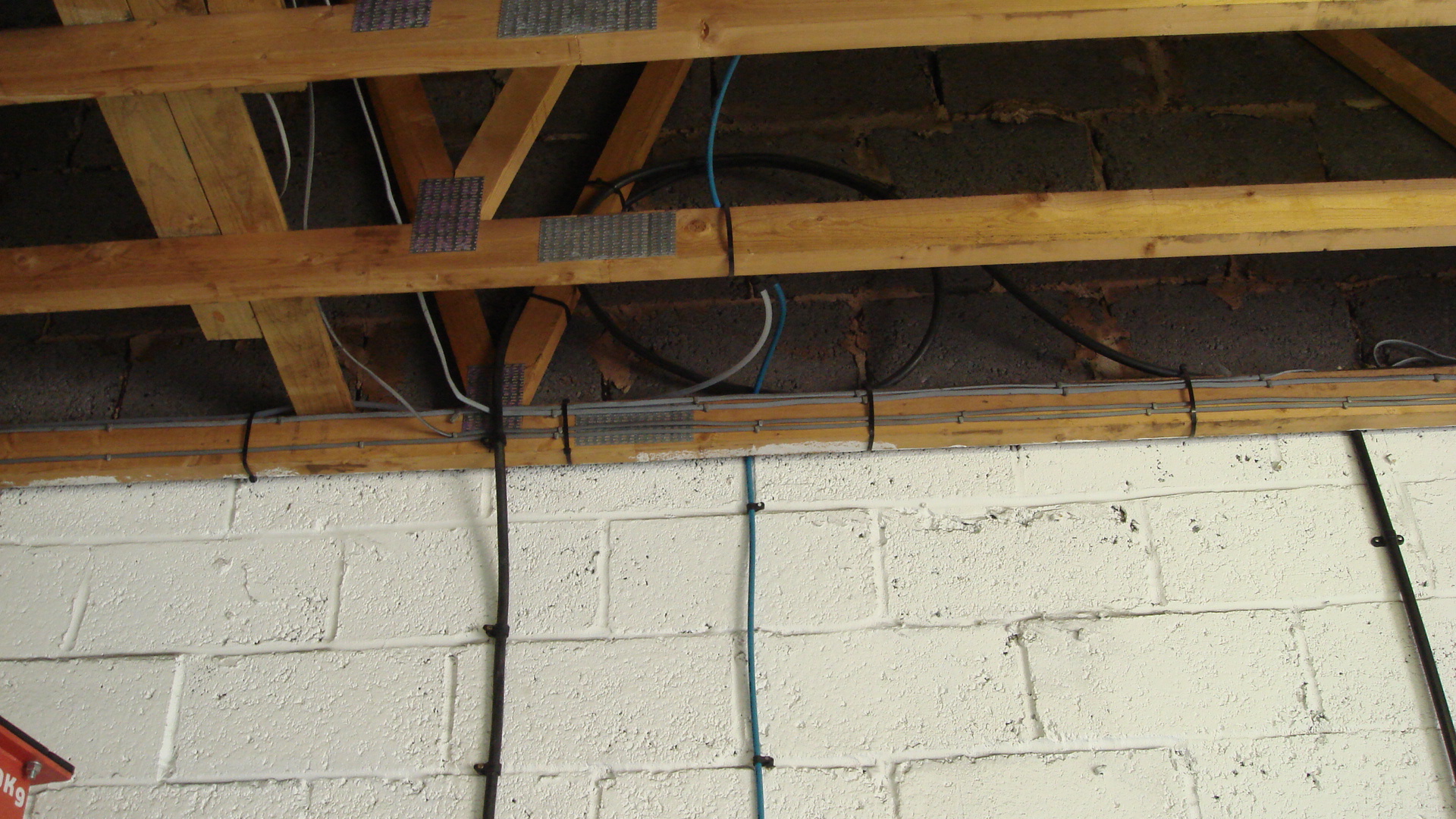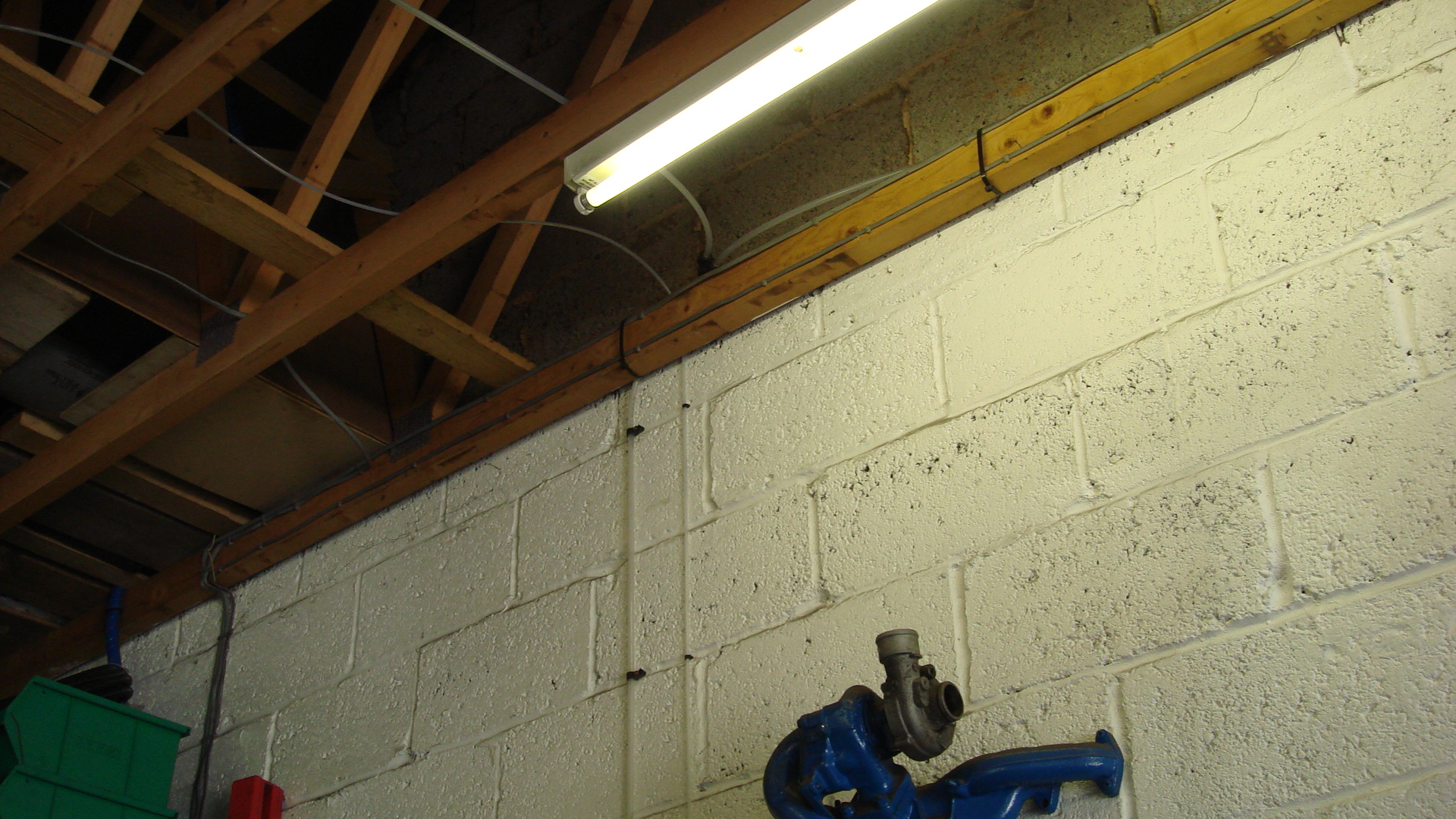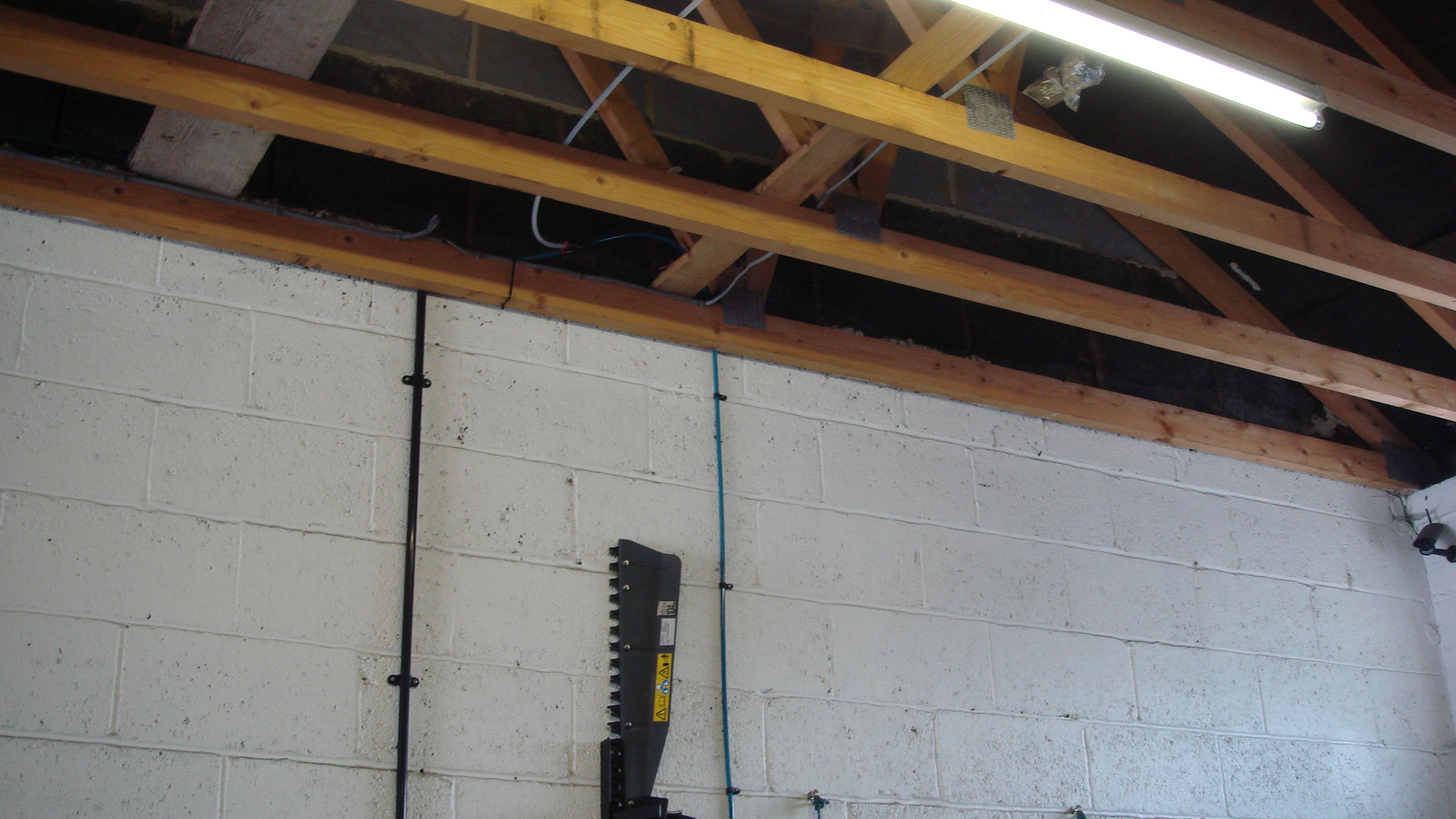 10mm (upper) air ring main.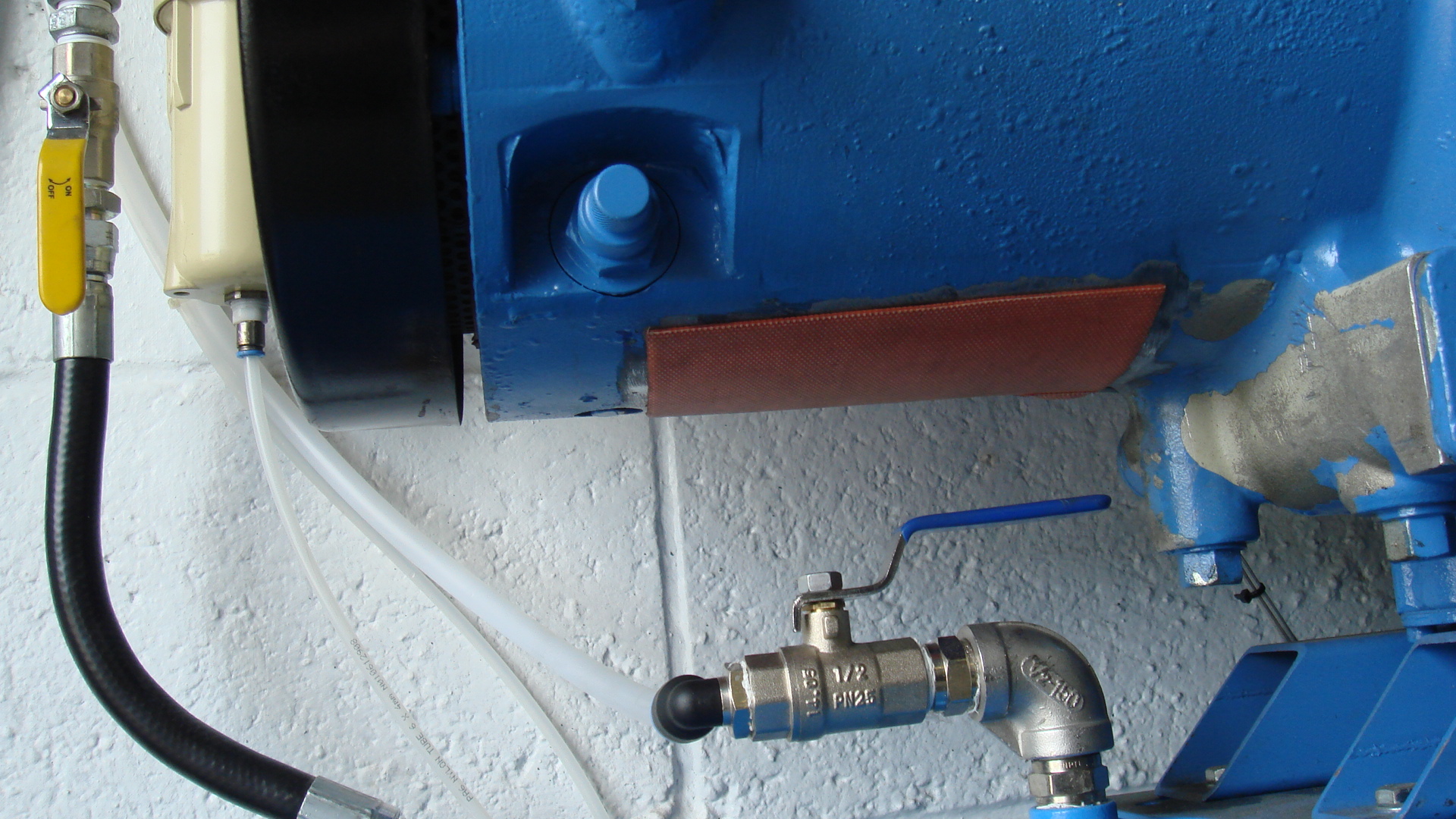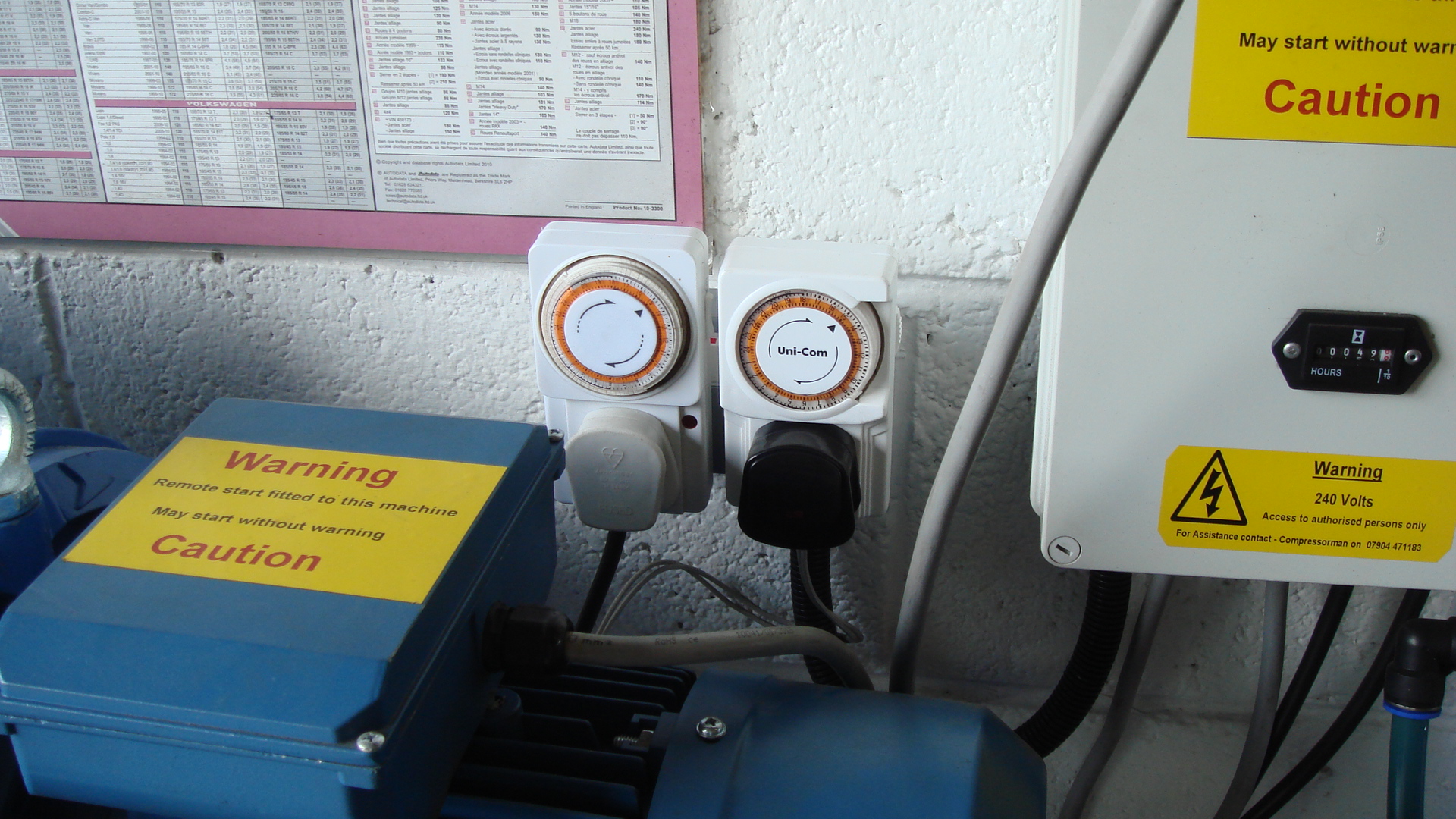 (No1) compressor airhead 200w heater plus timers for airhead heater and auto tank drainer.
Page updated 28-05-18