Vauxhall Saab Alfa Romeo Fiat 1.9 CDTi Intake Manifold Flap Repair
1.9 CDTi engines fitted to Vauxhall, Saab, Alfa Romeo and Fiat cars suffer intake manifold actuator failure. Symptoms are as follows: Engine management light (EML) lit, high fuel consumption, rough idling, rough running, poor power and torque, smoking from exhaust, error P2279-11 Intake system air leak and P2075 fault code?
This problem covers engine codes Z19DTH, Z19DTJ, 1.9TiD and 1.9 JTDM.
New manifolds ex the main dealer networks are expensive. To remove the manifold the cambelt and high pressure diesel pump needs to be stripped to allow access.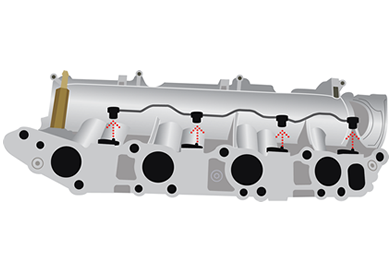 The failure of the standard manifold design is: Simply it is made of plastic. The heat from the engine makes it brittle and it snaps.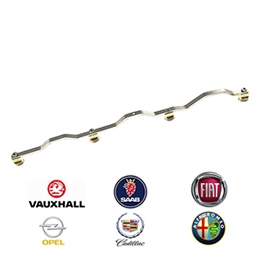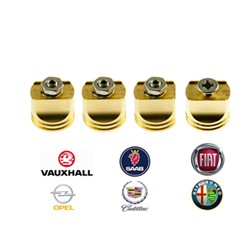 We specialise at our workshop in Norfolk in finding engineering solutions to common automotive problems.
So for £795 we can strip your cambelt, diesel pump and manifold off your vehicle. Replace the inferior broken plastic parts with superior brass and stainless parts. Refit your manifold with new gaskets, refit your HP pump with new feed seals and supply and fit a new OE spec cambelt and tensioner kit.
This repair carries our 12 month unlimited mileage warranty.
So for £795. You get the manifold repaired with metal parts that will last, all new seals and gaskets, a new camblet kit with tensioners and guide rollers, the labour to fit and a 12 month warranty. All for less than the retail price of a new manifold without fitting as supplied by a Vauxhall dealer.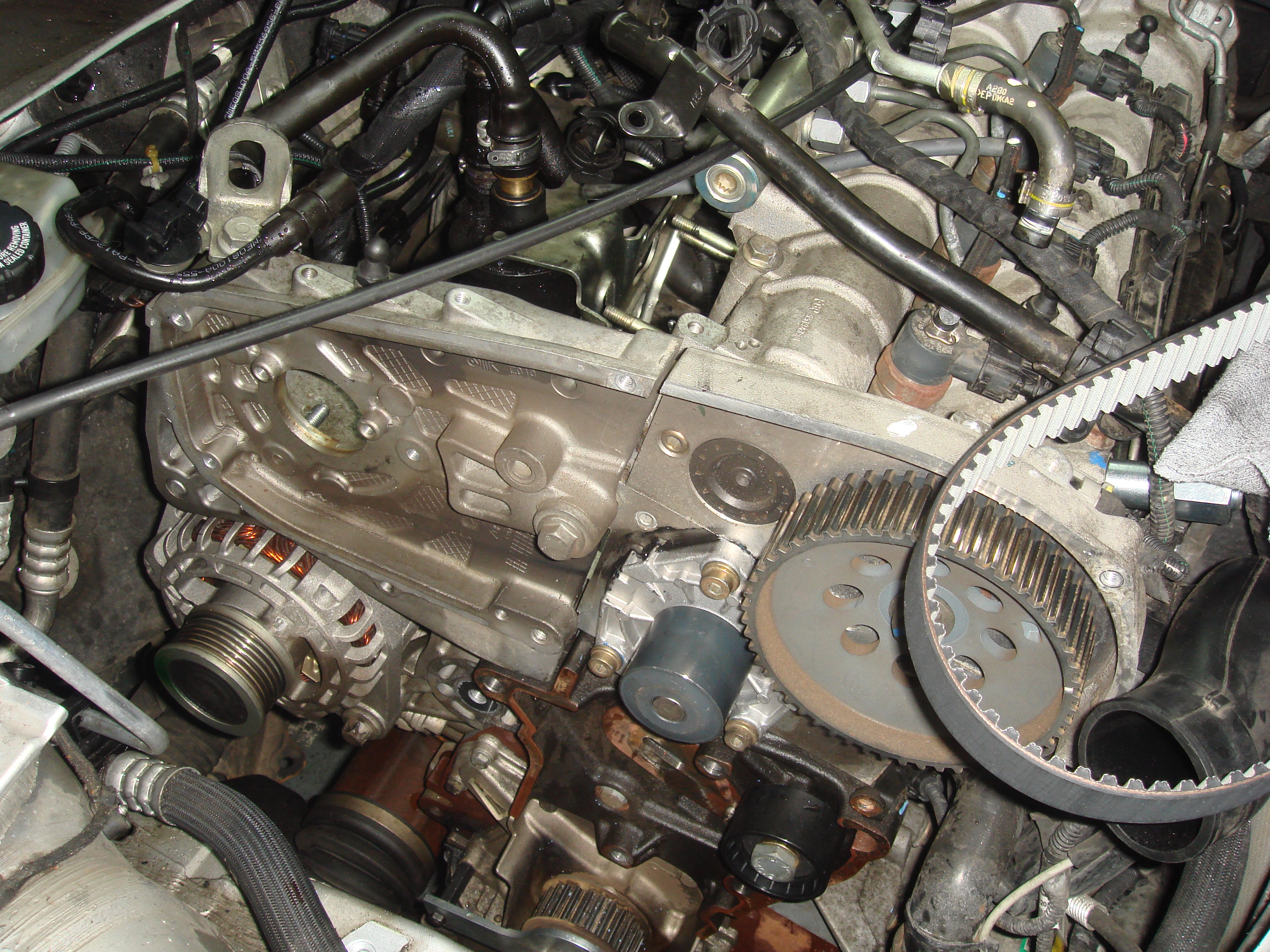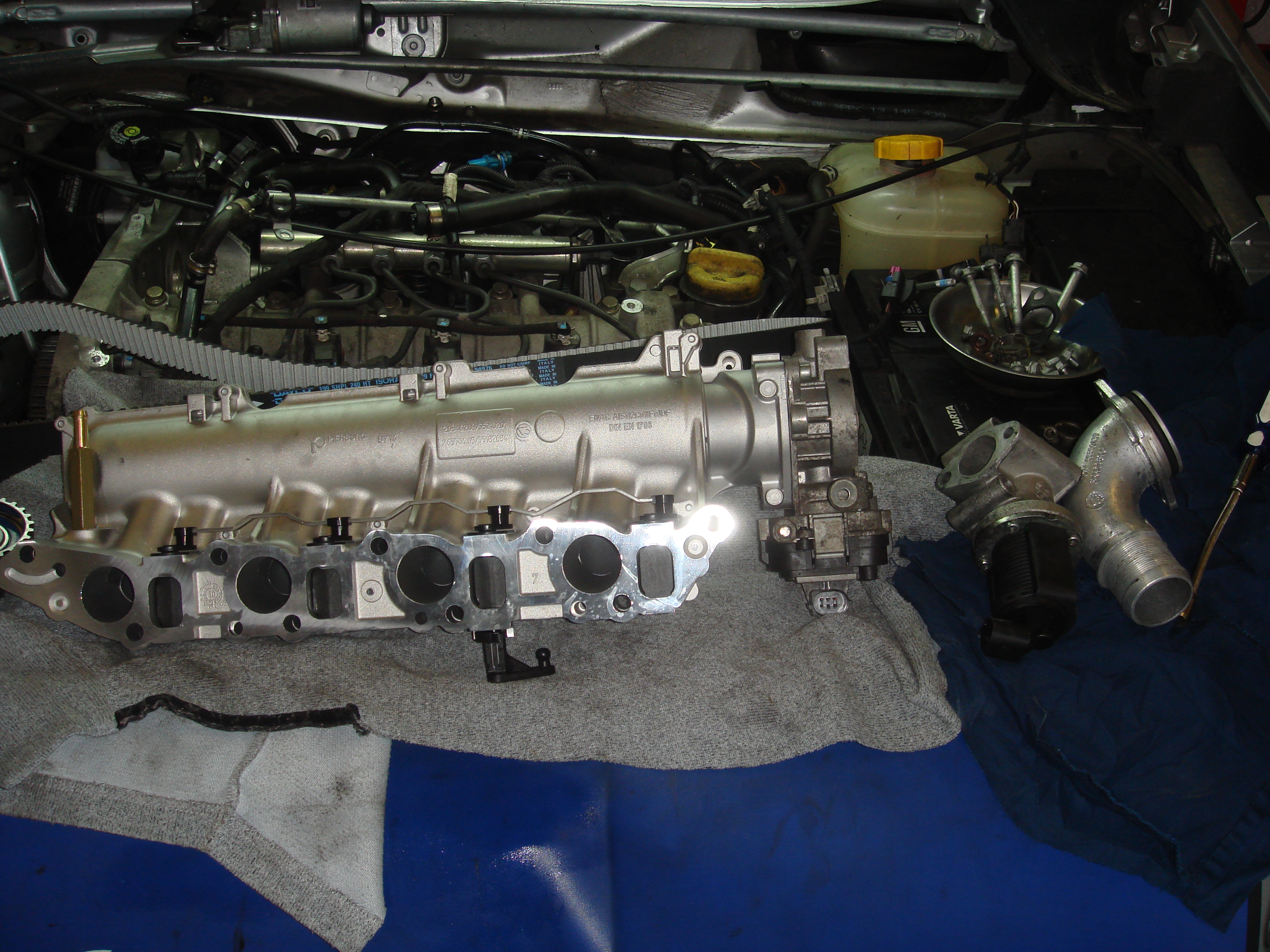 Any questions please ring Peter on 01553 72929
Trade enquiries welcome.
(We do sell our up-rated parts discounted to the trade as a part only purchase).
Page updated 28-05-18